iHeartRadio Employee Playlist of the Month: Susana Soares
For our next installment of the the iHeartRadio Employee Playlist of the Month series, we'd like to introduce you to Susanna Soares, Director of Product Design for iHeartRadio.
Take a listen to her playlist here or check out the full list below!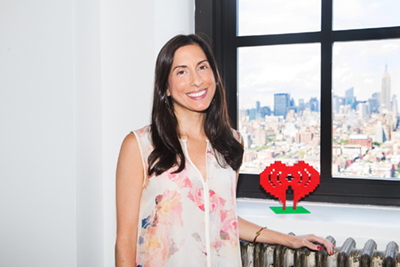 Why did you choose the songs on your playlist?
I wanted the playlist to include a mix of new and old(er) songs that are easy to listen to and have a bit of energy to them.
When do you listen to this playlist most?
Usually when I'm commuting. The songs start out more upbeat - great for getting ready for the day - then turn more mellow, perfect for decompressing at the end of the day.
Who is your dream artist to meet and why?
It's hard to pick just one! Maybe The Mamas & The Papas or Janis Joplin - just think of the stories they could tell!

Can you share your most memorable music moment experience? 
The 2015 iHeartRadio Music Festival when Puff Daddy brought Lil' Kim, Mase, Busta Ryhmes, Machine Gun Kelly and Tori Kelly out on stage during his amazing performance. Their music was such a huge part of high school for me - it really took me back!
What is the best part about working at iHeartRadio?
The people! You would be hard-pressed to find a group as talented, helpful and friendly as you will at iHeartRadio.
A fun fact about myself is…
I'm first generation Portuguese American and speak Portuguese fluently.
Logic - 1-800-273-8255

Dua Lipa - Be The One

shallou - Begin

Benji Lewis - Drift

Allday - In Motion

ayokay - Kings of Summer

James Hersey - Miss You

The National - Mr. November

The National - Secret Meeting

SBTRKT - Never Never

SBTRKT - Trials Of The Past

SBTRKT - Wildfire

Electric Guest - Oh Devil

Childish Gambino - Redbone

Calvin Harris - Rollin

Lord Huron - She Lit A Fire

Lord Huron - The Ghost On The Shore

Bon Iver - Skinny Love

The National - Start A War

PETIT BISCUIT- Sunset Lover

nimino - The Back of Your Hands

Shallou - Truth

Kiiara - Whippin

Jessie Ware - Wildest Moments

Rita Ora - Your Song