Image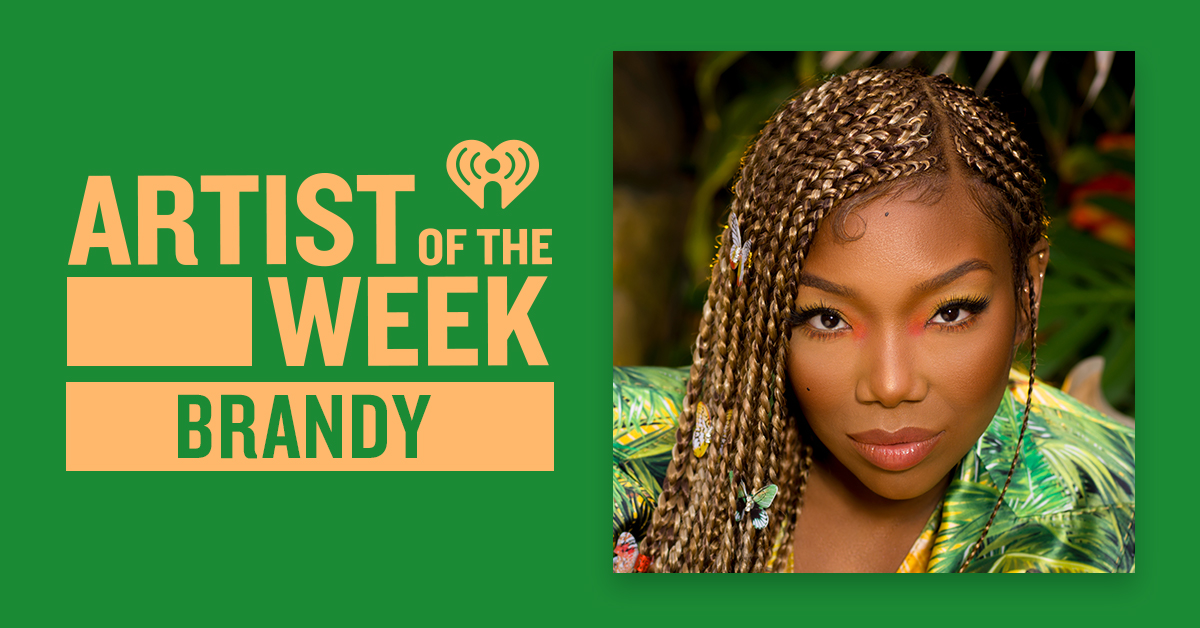 Artist of the Week: Brandy
Rejoice '90s kids, Brandy is back with new music!
More than two decades ago, Brandy Norwood debuted her first record, a self-titled album, when she was still just a teen. The record went certified quadruple platinum and featured two singles that topped the Billboard Hot R&B chart in their heyday ("Baby" and "I Wanna Be Down"). She even starred as the titular character in the 90s television show, Moesha!
Since then, the multi-talented artist has continued to stay busy: releasing several more albums, moonlighting as a judge on America's Got Talent and starring in everything from feature films and reality shows, to broadway musicals like Chicago.
Now, after an eight-year hiatus since her 2012 album Two Eleven, the grammy-winning R&B singer is releasing a new 15-track album on July 31st. According to Brandy, the record—titled B7—is her most personal album to date. She told USA Today: "This is a very heartfelt album. I put my entire heart and soul into this album. I love the body of work. I like the story it tells. I feel like it's something where people can really just press play."
If you haven't heard the album's lead single, "Baby Mama," a collaboration that features Chance the Rapper, check it out on iHeartRadio! And that's not all of the Brandy-related content we're offering: today iHeartRadio will be streaming five unreleased songs from the new album before its hotly anticipated midnight release. These tracks will air three times throughout the day on all R&B stations at 10 AM ET, Noon local and 5pm local.
Be the first to hear this R&B legend's brand new jams with the help of iHeartRadio!