Image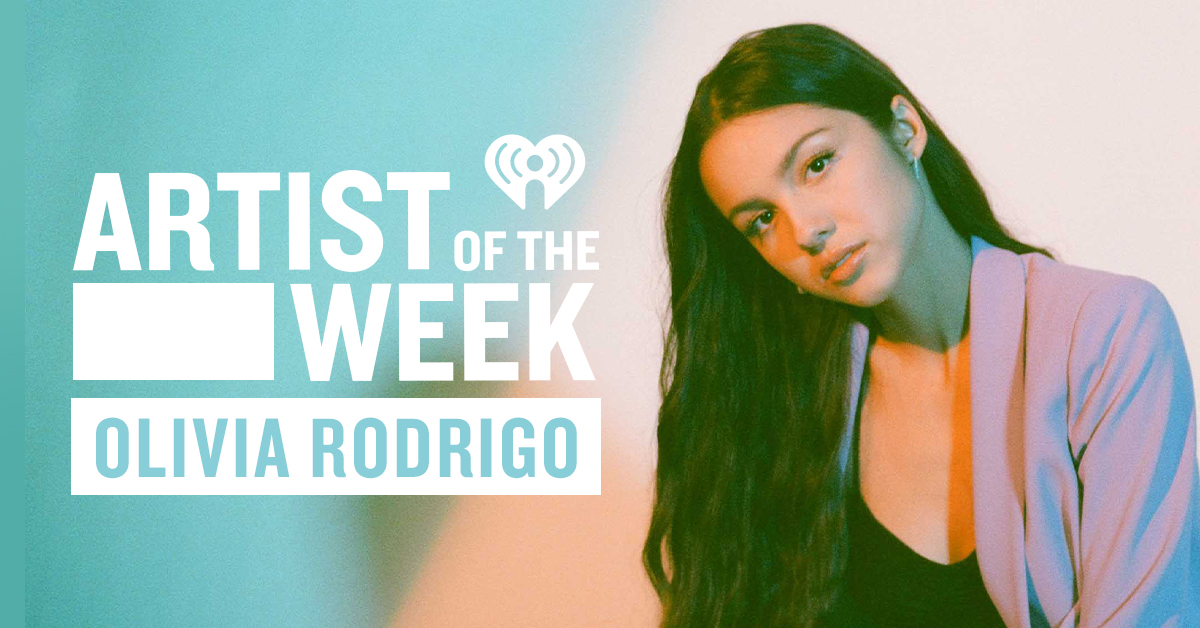 Artist of the Week: Olivia Rodrigo
The first mega-hit song of 2021 is here. That's right, we're talking about "Driver's License," the teenage heartbreak ballad from Olivia Rodrigo.
"Driver's License" is the biggest song in the world right now, debuting at No. 1 this week on the Billboard Hot 100 Chart. It also happens to be the first single from Disney star Olivia Rodrigo (one of iHeartRadio's Artists "On The Verge") has ever released.
So how did "Driver's License" make such a huge and unexpected splash? A perfect blend of Olivia's singing and songwriting talent, a dash of teen drama and of course, the power of TikTok.
"Driver's License" is a classic pop song about a heartbroken teenager watching her ex move on. Olivia sings about how he taught her to drive, only to get her driver's license and be constantly reminded of their relationship as she drives around. But the relatable lyrics are more than a metaphor. They reference an apparent love triangle between Olivia and her co-stars from Disney's High School Musical: The Musical: The Series.
In fact, Olivia told the real-life backstory behind the song when she premiered "Driver's License" on TikTok. Coupled with the emotion and the lore, the video received over 32 million views, and more than one million other TikToks have now been set to the song. But the success didn't stop there, obviously. Olivia's engaging lyrics, and her soft and silky voice, has captured the hearts of listeners of all ages.
When asked about the song's incredible success, the humble Olivia told Billboard: "To see it do really well—to have this really painful moment in my life, and turn it into something beautiful that can maybe help people through a tough time that they're having, like I was having a tough time—it's just so empowering," Rodrigo said, "I feel grateful that I got to do that."
So, have you listened to "Driver's License" yet? Stream the No. 1 song in the world right now on iHeartRadio! Then, learn more about Olivia Rodrigo from iHeartRadio's exclusive "On The Verge Artist" interview!