Image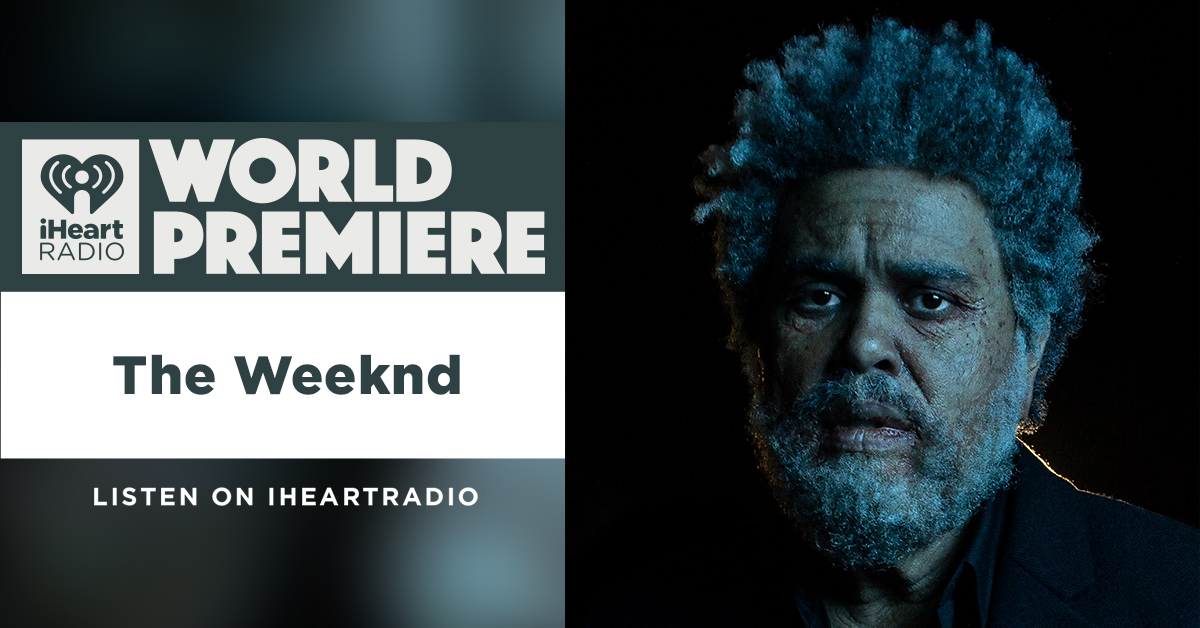 Artist of the Week: The Weeknd
2022 is off with a bang, thanks to The Weeknd! The Grammy-winning artist is back with another breathtaking album, Dawn FM, making its global debut today on iHeartRadio.
Dawn FM includes a star-studded list of musical contributions ranging from hip-hop icons like Tyler, the Creator and Lil Wayne to beat masters like Calvin Harris and Swedish House Mafia. Comedic genius and movie star, Jim Carrey, also makes an unlikely appearance in a soul-stirring spoken-word poem on the album's last track, "Phantom Regret."
Dawn FM is the pop star's latest major album release since his 2020 smash hit album, After Hours, and his summer single "Take My Breath," which was the first song released teasing this new album. With a name that nods to radio stations, Dawn FM features a smooth and stylized sound that differs from the melancholy crooning of After Hours. Listen to tracks like "I Heard You're Married," "Sacrifice" and "Starry Eyes," along with the full album now on iHeartRadio's Contemporary Hit Radio, Rhythmic Contemporary Hit Radio and Hot Adult Contemporary stations!
Since breaking out in 2019 with the record-shattering Billboard Hot 100 No.1 song "Blinding Lights," The Weeknd has honed in on his sound with releases like "Take My Breath" and his first-ever collaboration with Post Malone, "One Right Now." However, this album has a different feel, according to an exclusive interview with Billboard back in November. Speaking on the album, The Weeknd describes it as being "stuck in this purgatory state" and waiting for the light at the end of the tunnel. Further, the pop star shares that it's like "a radio host guiding you to the light and helping you transition to the other side. So it could feel celebratory, could feel bleak, however you want to make it feel."
Wondering how Dawn FM will make you feel? Tune in now to hear the sensational new album streaming on iHeartRadio today!