Employee Playlist of the Month: Hua Wang
This month we're featuring Senior Software Engineer Hua Wang for our Employee Playlist of the Month! Take a listen to her playlist here and check out the full list of songs below!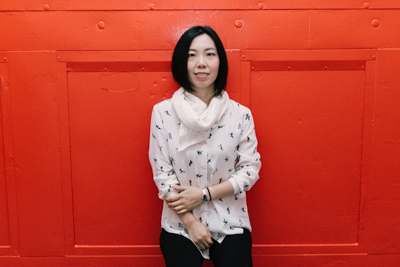 Why did you chose the songs on your playlist?
This playlist is dedicated to a trip I took to Napoli back in September. I hand-picked these songs based on a few things: the folk music from Naples, city-themed songs, "una notte a napoli," the tunes I love to listen to when I relax, pop tunes to remind me of the present, and some songs that were inspired by the trip.
When do you listen to this playlist most?
I listened to this playlist almost every morning on my trip when I ate breakfast on a very sunny terrace. The view nourished my eyes, and this playlist entertained my ears. The songs are totally relaxing, with the perfect notation of "la dolce far niente," which reminds me that life is good.
Who is your dream artist to meet and why?
Louise Foo and Martha Skou are two Danish-born artists I would like to meet. I recently saw their art installation featuring prototypes that connect touch sensitive paints with vocals and beats. It was quite an amazing musical experience. Since they are based in New York City, I would really like to meet them in person.
Can you share your most memorable music moment experience?
Music creates an acoustic memory space in my head, which magically mesmerizes me. I listened to a 80s/90s rock playlist a lot when I was in college, with songs like "Purple Rain" and "Joey" in the mix. Now when I hear that playlist it simply throws me back to the mood, feeling, and even the weather when I was in my college dorm.
What is the best part about working at iHeartRadio?
Working at iHeartRadio, a few perks come to mind. First, innovation in engineering is highly appreciated. Also, lots of coworkers are music lovers and are loaded with musical talents, which inspires me to pursue my dream to be a musician. Plus, Chinatown is just steps away, which makes my Chinese stomach very happy during lunch.
A fun fact about my trip is…
I have an artistic side - I even filled a sketchbook with watercolor paintings during my trip to Napoli.
​Sympathique - Pink Martini

Pack Up - Eliza Doolittle

Find You - Nick Jonas

Una Notte a Napoli - Pink Martini

Santa Lucia - Enrico Caruso

Lilly - Pink Martini

Funiculi Funicula - Connie Francis

Despacito (Remix) - Luis Fonsi & Daddy Yankee

Mambo No. 5 (A Little Bit of...) - Lou Bega

A Smokey Room - Eliza Doolittle

Hang on Little Tomato - Pink Martini

Missing - Eliza Doolittle

Strip That Down - Liam Payne

Vincent - Don McLean

Sketch for a Portrait #2 - Max Richter

Vesuvius - David Lanz

Taratata - Máté Péter

Mi Gente - J. Balvin & Willy William

The River at Night - David Lanz

Pompeii - Bastille

Pliny the Elder - Grenier & Archie Pelago

Pompeii: Frozen in Time - Michael Wark

Paradise - Coldplay

When You Say Nothing At All - Alison Krauss & Union Station

Go Home - Eliza Doolittle
​​​​​​​​​​​