Hit the Road with iHeartRadio's Newest Automotive Integration
Springtime always gives us the itch to travel, and as we prepare to hit the road for the next great American adventure, we can't help but remember some great advice: no road trip is ever complete without great music. Now, iHeartRadio is taking care of all your musical needs with integrations in Jaguar and Land Rover vehicles equipped with their innovative InControl Apps platform. This new integration will ensure that you'll never drive out of range of your favorite radio stations and personalities no matter where across the country you travel. Plus, you'll have easy access thousands of on-demand podcasts offering the best news, talk and entertainment content available today right from the vehicle's dashboard, anytime you want it. Other features also include access to Custom Artist Radio based on an artist you choose and similar artists, My Favorites Radio, all your saved favorite and recently listened to stations, as well as enhanced discovery features such as stations just "For You," local radio suggestions and stations by specific locations or genres.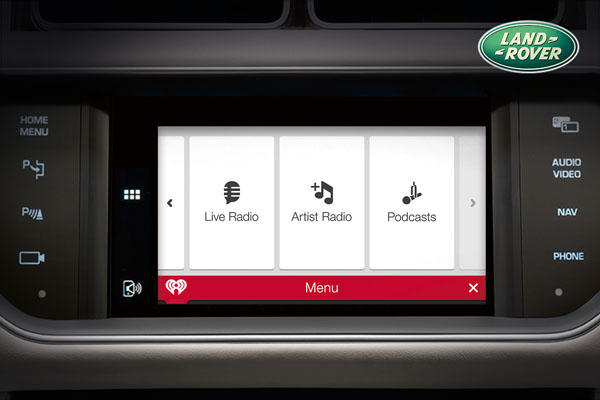 The large text and touch targets, intuitive menu functions that incorporate the current habits of car radio users, and an interface designed to reduce distracting light during nighttime driving ensure a simple experience that is made with safety in mind.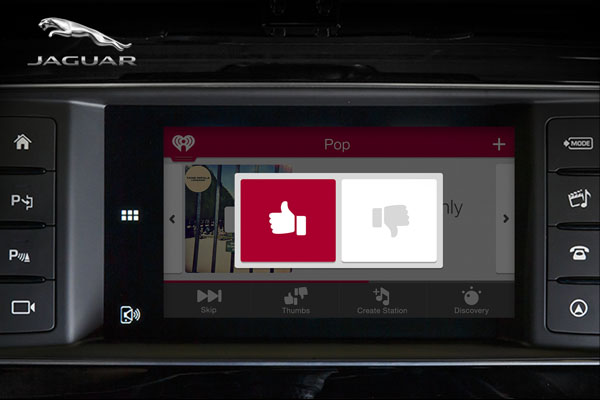 So to all you Jaguar and Land Rover drivers out there: simply download iHeartRadio for Auto to your Android smartphone to control and personalize your all-in-one iHeartRadio listening experience through your dashboard's touch screen interface. Happy listening!
*Available in the U.S. with InControl Apps enabled Jaguar and Land Rover vehicles only.