iHeartMedia Is Excited to Announce a Host of New Automotive Integrations at the 2020 CES Conference!
It's a new year and over here at iHeartMedia, that means it's time for new integrations. At this year's Consumer Electronics Show (CES) 2020, iHeartMedia will be announcing a host of new upcoming automotive integrations for iHeartRadio, our free all-in-one digital music, on-demand, podcasting and live streaming radio service! These new add-ons will not only optimize and enrich the in-vehicle experience for drivers but help bring iHeartRadio's unprecedented library of audio content to listeners everywhere, too. iHeartMedia is using CES 2020 to kick off the decade with new and upcoming integrations with a bunch of industry giants! Here are the new integrations:
For the Android Automotive OS integration, iHeartRadio will be releasing a new, stand-alone version of its app for vehicles powered by Android with the Google Play Store built-in. This means that iHeartRadio users will be able to access live radio, artist radio, podcasts and playlists while cruising around.
The BMW ConnectedDrive integration will be building upon iHeartRadio's existing BMW experience except this time, the company is releasing a new app version that will be available for both iOS and Android. This latest update offers an enhanced audio experience for both BMW and MINI drivers and will allow listeners to safely and easily listen to iHeartRadio's live radio, artist radio, podcasts and playlists.
The General Motors integration is one that will be available across in-market and future Chevrolet, Buick, GMC and Cadillac vehicles with eligible infotainment systems*. iHeartRadio currently offers an in-vehicle experience, but this new app will be expanded to offer listeners with access to iHeartRadio's podcasts and playlists in addition to live radio and custom artist radios.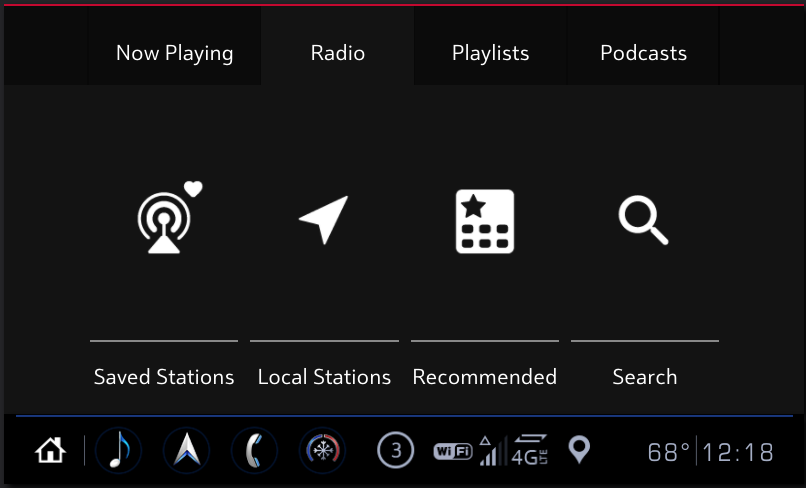 Another new integration is with HARMAN! iHeartRadio will be an early ecosystem partner for the new HARMAN Ignite Marketplace. This new marketplace is supported through a strong partner ecosystem of in-vehicle apps and services — from navigation and messaging to productivity and media — and will allow consumers to personalize and control their connected driving experience and ensure time in the car is time well spent.

iHeartRadio is also excited to announce that it will soon be available for LG's webOS Auto platform! Originally designed for the smart TV, the webOS platform is now supported by the car. iHeartRadio on webOS Auto is based on its TV design and is available for rear seat use. webOS Auto provides features and functionality that enable an infotainment system to offer improved comfort and convenience to passengers. Together, iHeartRadio and LG will give passengers the opportunity to access audio content in a way like never before.
Here's another integration: Panasonic Automotive, a company that has built several next generation in-vehicle experiences in recent years, and its latest infotainment experience, SkipGen — which is powered by Android 10 — will feature the iHeartRadio app as it's designed for Android Automotive.
iHeartRadio and SoundHound Inc. are also announcing an integration: The two are working together to bring iHeartRadio's robust slate of content to SoundHound Inc.'s Houndify voice AI platform and Hound app. Houndify is the voice AI solution for various automotive and connected platforms, and Hound is the popular voice assistant app available on iOS and Android. Through the partnership, developers and partners using Houndify and Hound app will have access to iHeartRadio's free suite of offerings including live and artist radios in the United States and podcasts, which will be available globally, except in the United Kingdom. And no login or authentication will be required!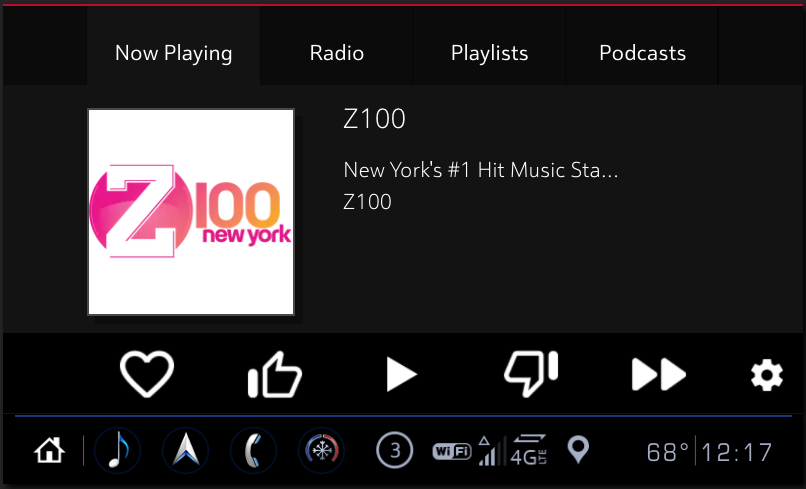 iHeartRadio's new Alexa integration, arriving this January, is exciting as well! Say you're listening to your favorite podcast via the iHeartRadio app in your car on your way home from work. Now, you will be able to seamlessly pick up where you left off on your Alexa device when you get home. What's more, podcast fans will also be able to navigate podcasts by timeframe, topic and can set a preferred default provider in the settings of their Alexa app. So now all of iHeartRadio's popular podcasts including "Stuff You Should Know," "Life Will Be the Death of Me with Chelsea Handler," "The Joe Rogan Experience" and "The Ron Burgundy Show" is available for Alexa.
Another integration headed your way is Lifepod, a new in-home caregiving service, and it's designed to improve the quality of life and provide entertainment for caregivers and those being cared for. Lifepod is a one-of-a-kind voice and AI-powered caregiving service that allows users to interact easily with professional health advisors about medications and their health. It also allows users to check the weather and listen to their favorite music or podcasts during the day via iHeartRadio!
Look out for these integrations and more from iHeartMedia at CES 2020!
*Available on select 2017 model year and newer GM vehicles with compatible hardware. Requires active service plan and paid AT&T vehicle data plan. Requires active iHeartRadio account to customize favorites and create custom stations. See onstar.com for details and limitations.
Google, Android and Google Play are trademarks of Google LLC.
​​​