iHeartRadio's D.C. Listeners Help High School Girl Battle Leukemia
At iHeartMedia, we collectively strive to build stronger communities by addressing a number of critical issues that foster positive and productive environments and help children and families thrive. In recognition of Leukemia and Lymphoma Awareness Month, we would like to spotlight our local Washington, D.C. radio station, HOT 99.5, which has so positively touched the life of a young leukemia patient.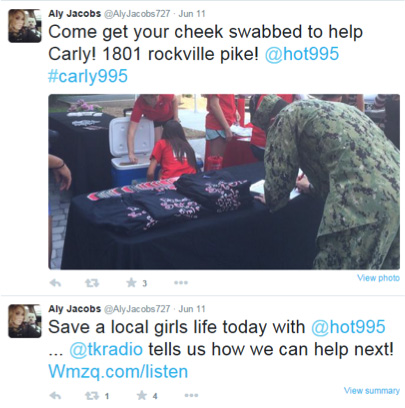 Photo by Hot 99.5
Earlier this year, Kane and the team at HOT 99.5 heard about local listener Carly Nguyen, a 16-year-old with Myelogenous Leukemia who couldn't find a bone marrow donor for a transplant. On June 11, the station changed its name on-air and online to Carly 99.5 to raise awareness for the high school senior; throughout the day, the station encouraged listeners to visit its studio for a quick swab test to find a donor match among the community.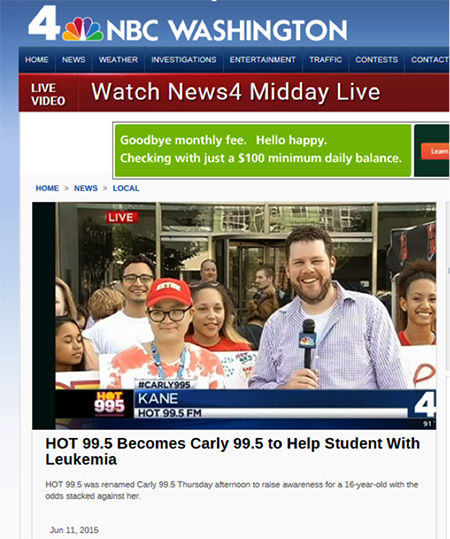 Photo from NBCWashington.com
HOT 99.5's drive was featured on NBC Washington and One Direction even shared information about the station's drive with their fans on Facebook. The drive swabbed over 250 local listeners—a record number for swab events in the region—and many of the prospective donors will go on to match with other patients in need of life-saving bone marrow transplants. Thanks in part to HOT 99.5's name change, daylong live broadcast and swab drive, Carly found her match in the area and is currently recovering from a transplant. Check out HOT995.com for photos from the swab drive, and click below to listen to the station's on-air name change.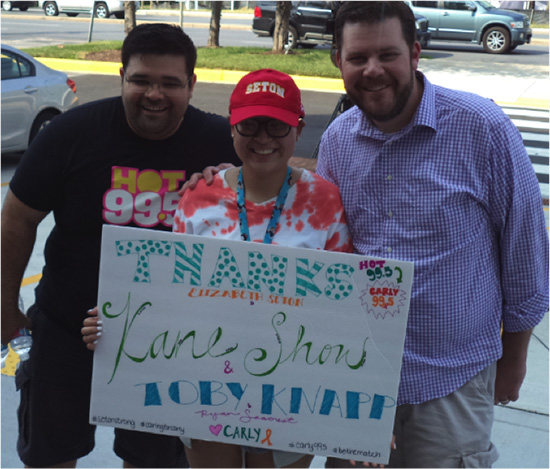 Photo by Hot 99.5
To help fund Carly's treatment and road to recovery, visit her GoFundMe page.​​​