Image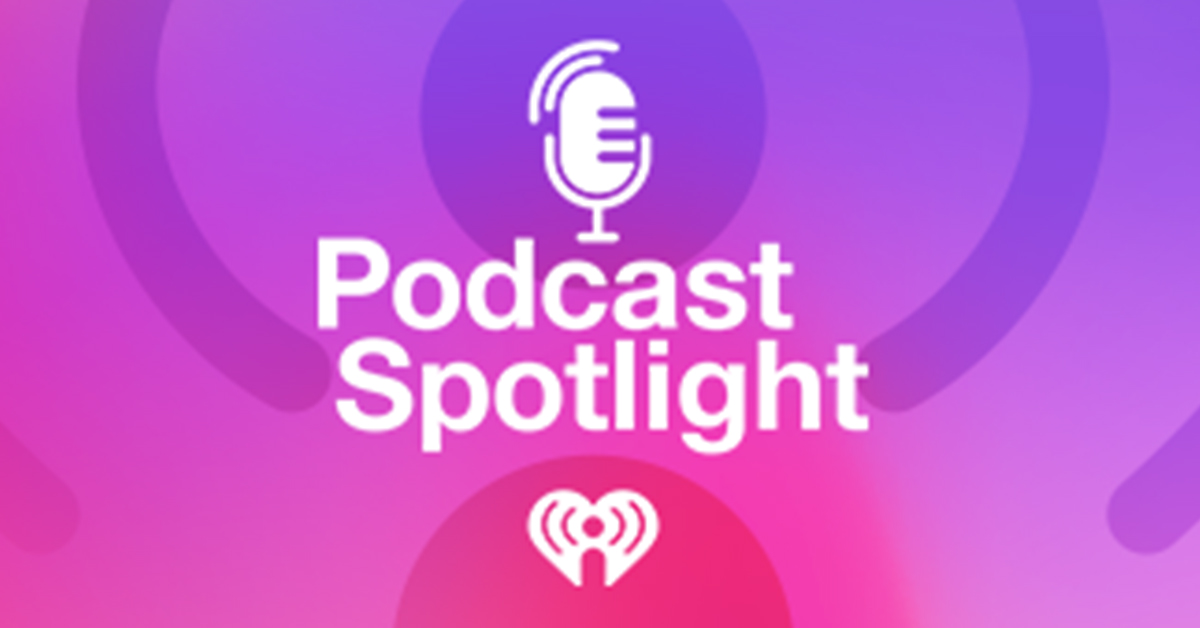 Podcast Spotlight: Looking for a New Show to Listen To? Here's What's New in Podcasts This Week!
With so many podcasts being made today, it's hard to keep up. Luckily, with the help of iHeartRadio's Podcast Spotlight, you can find something new to listen to every week. Here's the latest on iHeartRadio podcasts, seasons, and episodes:
Can't get enough of "Red Table Talk"? Fear not, it has an after-show! Check out "Let's Red Table That," a weekly iHeartRadio and Red Table Talk series dedicated to reliving all the drama, the breakthroughs, and the breakdowns that made Red Table Talk an award-winning television show hosted by Tracy T. Rowe and Cara Pressley. Tune into this week's episode to unpack Miss USA Cheslie Kryst's life, death, and legacy alongside Tracy, Cara, and guests Dr. Shantell J. Chambliss and Angie Caster. These ladies also dive into losses they have experienced, how different loss feels, and managing the workplace following great loss. Tune into this upcoming episode of "Let's Red Table That" tomorrow, July 21.
Unsure of a narcissistic red flag? Tune into "Navigating Narcissism with Dr. Ramani", a Red Table Talk and iHeart production, to help you spot red flags and heal from the narcissist in your life. In the weekly podcast series, Dr. Ramani, a licensed clinical psychologist, sits down with experts and survivors to help them navigate the narcissists in their lives. In this week's episode, Dr. Ramani connects with Ugo Mbawuike, a former community manager at WeWork, for an inside look at the rise and demise of WeWork, from the love bombing to gaslighting of the company's financial issues and more. Join Dr. Ramani this Thursday for an inside look at the narcissistic traits of WeWork's CEO, Adam Neumann.
Ready to take a music-inspired road trip across the nation? From Double Elvis and iHeartMedia, "Sound Of Our Town" is the new travel-meets-music podcast that explores 10 cities' local music scenes––fusing travel and art for an in-depth look into each town's individual culture of music. In each episode, host and acclaimed independent recording artist Will Dailey will dig into each city's best live music venues, tell the tales of local musicians, detail the neighborhoods and communities where new sound styles thrive and more. From Chicago to Los Angeles, to Tulsa to Houston and more, this scripted, narrative audio series immerses listeners right into the heart of local music––also sharing city-specific recommendations for a mix of inspiration and utility for music-loving travelers. In the premiere episode, you'll be taken through the dynamic sounds of Portland, Maine, so be sure to give "Sound Of Our Town" a listen, debuting July 21 on iHeartRadio!
Check back next week for new podcasts, seasons and episodes you won't want to miss. And if you still want more podcasts, click over to iHeart's Podcast Top 100 to stay-up-to-date with the most popular and trending shows!