Image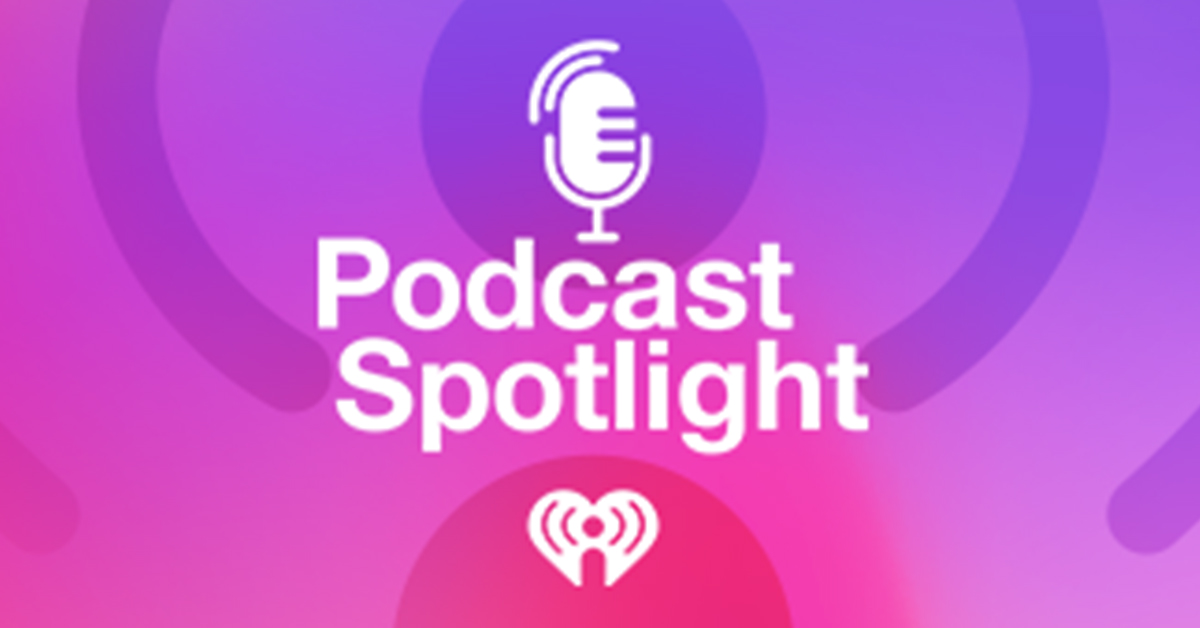 Podcast Spotlight: Looking for a New Show to Listen To? Here's What's New in Podcasts This Week!
With so many podcasts being made today, it's hard to keep up. Luckily, with the help of iHeartRadio's Podcast Spotlight, you can find something new to listen to every week. Here's the latest on iHeartRadio podcasts, seasons and episodes:
Check out the new podcast "Made By Women." Produced by the Seneca Women Podcast Network and iHeartRadio, this weekly show is for today's business owners. Right now, businesses are facing some of the biggest challenges in recent history. "Made By Women" is here to help: Hosted by Kim Azzarelli and Sharon Bowen, this show wants to inspire female-led operations and give them the tools, expertise and hard-won lessons they need to make it happen in these fast-changing times. Listen to this podcast today on iHeartRadio!
This week, check out "Red Table Talk." Join hosts Jada Pinkett-Smith, her daughter Willow Smith and mother Adrienne Banfield Norris as they open their home for a series of groundbreaking and healing conversations. "Red Table Talk," a Facebook Watch Original, produced by Westbook Audio, brings together three generations of women to tackle the most provocative topics of today, from race and sexuality to infidelity and addiction. No topic is off limits. Recent episodes include "How Your Relationship Can Survive Quarantine" in which renowned intimacy expert, and personal counselor to Jada Pinkett Smith and Will Smith, Michaela Boehm comes to the table with practical tools to help your relationship last. Plus, famed John Gray Ministries and his wife Aventer Gray share how isolation has them questioning their marriage and family dynamic. Another episode, titled "How Gun Violence Affects Women," Jada sits down for a special one-on-one conversation with Lauren London, longtime partner of the late Nipsey Hussle, to talk about the traumas of gun violence and coping with grief and loss. Listeners can also catch up with season one, which includes "Growing Up Smith," an episode in which Jaden Smith and Willow Smith reveal what it's like growing up in one of the most famous families in America. Adrienne Banfield Norris (Gammy) wonders if the kids may have been granted too much independence by their parents Jada Pinkett Smith and Will Smith. Or check out "EJ and Cookie Johnson: Daring to be Different." In this episode, listeners will hear from one of the most well-known families in America: The outspoken E.J. Johnson brings his mother Cookie to the Red Table for a colorful discussion about gender fluidity, individuality and fashion. He and Willow explain how their generation has very different ideas about gender stereotypes and how they stay true to themselves in the face of societal expectations. Take a seat at the table by listening to the "Red Table Talk" podcast today on iHeartRadio.
Listeners can also check out the second season of "27 Club." Hosted by Jake Brennan, the host of the ever-popular true crime and music podcast "Disgraceland," this podcast explores the lives of legendary artists like Jim Morrison, Janis Joplin, Kurt Cobain, Amy Winehouse and others who all died at the age of 27. In the second season of ""27 Club," Brennan dives into even more of these stories, examining the wild, fraught or unfortunate paths that led to an early death—and how each of these artists shaped our culture along the way. Check out the second season of this show today on iHeartRadio!
Check back next week for new podcasts, seasons and episodes that you won't want to miss!