Image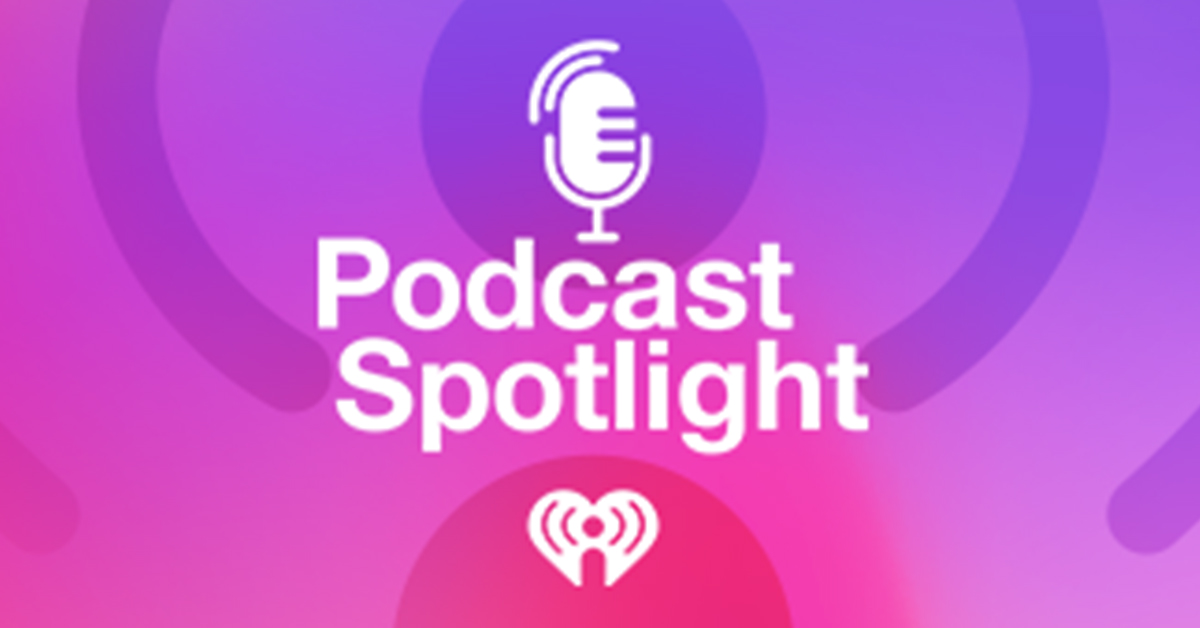 Podcast Spotlight: Looking for a New Show to Listen To? Here's What's New in Podcasts This Week!
With so many podcasts being made today, it's hard to keep up. Luckily, with the help of iHeartRadio's Podcast Spotlight, you can find something new to listen to every week. Here's the latest on iHeartRadio podcasts, seasons and episodes.
So here's the thing, if you love learning about the real lives of artists, entertainers and policymakers, then we think you're going to love this brand new iHeart original podcast! In "Here's The Thing with Alec Baldwin," award-winning actor and inveterate guest Alec Baldwin becomes a host, providing an inside look at the people we want to understand better. Join Alec as he sidesteps the predictable by going backstage and inside the apartments and offices of influential people like Ira Glass, Lena Dunham, David Letterman, Barbara Streisand, Tom Yorke, Chris Rock and more. The premier episode features actress Kristen Bell on life as a theater student before making it big, being married and having a family, and how to be comfortable in your own skin. Click over to iHeartRadio now to start streaming the first episode of "Here's The Thing with Alec Baldwin" now!
Keeping on with the Hollywood theme, this next podcast is sure to be a hit with anyone interested in LaLa-Land. "Two Guys from Hollywood" is a brand new weekly podcast discussing all things behind the scenes in Hollywood. Hosts Alan Nevins, a Hollywood literary agent, and Joey Santos, a columnist and celebrity chef, grew up in Hollywood and have been friends for more than 30 years. Together, they've observed not only the entertainment industry but also the people who flocked there, while working within circles of some of the biggest stars and wealthiest people. Each episode of "Two Guys From Hollywood" is an honest chat about their own experiences in Hollywood, spotlighting different aspects of pop culture, publishing, cooking and the ins and outs of the entertainment industry. So grab a drink and tune into "Two Guys from Hollywood" for behind the scenes stories from our two hosts and celebrity guests. New episodes are streaming now on iHeartRadio!
Last, but not least, we trade sunny LA stories for a chilling adventure to the North Pole. "Mental Floss Presents: The Quest for the North Pole" is a brand podcast that dives into the excitement, danger and obsession with our planet's northernmost point. Join host Kat Long, the science editor at Mental Floss and mega-fan of polar history, as she analyzes the motives and celebrates the triumphs of people who sought to reach this incredible, frigid place. Weekly episodes explore new topics, from the questionable methods of early explorers to a century-old controversy that's yet to be settled, and highlights the stories of legendary explorers like Fridtjof Nansen, Rob E. Peary and Matthew Henson. Chill out with "Mental Floss Presents: The Quest for the North Pole," launching Friday on iHeartRadio!
Check back next week for new podcasts, seasons and episodes you won't want to miss. And if you still want more podcasts, click over to iHeart's Podcast Top 100 to stay-up-to-date with the most popular and trending shows!