Image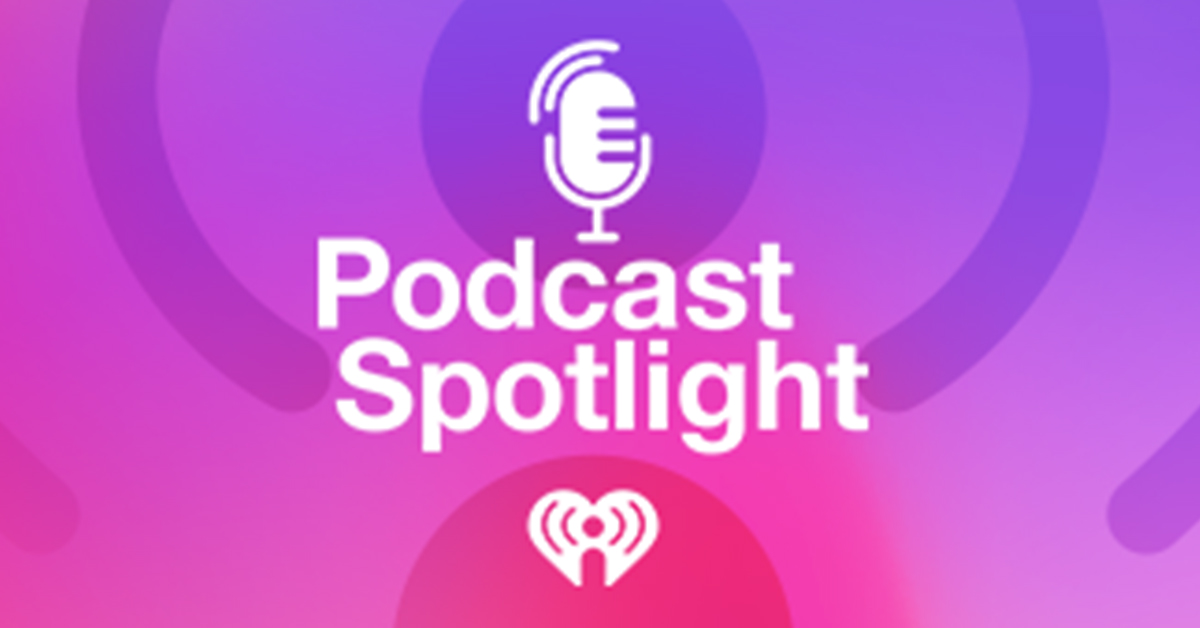 Podcast Spotlight: Looking for a New Show to Listen To? Here's What's New in Podcasts This Week!
With so many podcasts being made today, it's hard to keep up. Luckily, with the help of iHeartRadio's Podcast Spotlight, you can find something new to listen to every week. Here's the latest on iHeartRadio podcasts, seasons and episodes.
Are you over scrolling all the over-filtered, perfect highlight reels of people's lives on Instagram? Looking for something a bit more real? iHeartRadio has just the podcast for you. "Tell Me About It with Jade Iovine" is a brand new podcast series that focuses on the other side of the story—those less than perfect moments that make us who we are. Join Jade as she strips away the glossy, social-media-perfected facade to offer women a more authentic space to get it all out in the open—and feel less alone in the process. From getting fired to fertility struggles, breakups, social anxiety and more—"Tell Me About It with Jade Iovine" is the place for real conversations that you won't find on social media. Check out the premiere episode of "Tell Me About It with Jade Iovine" as she sits down with Netflix CMO Bozoma Saint John for a heart-to-heart on losing her husband to cancer 7 years ago and becoming a single mother unexpectedly while building brands like Apple, Music, Pepsi and Uber. "Tell Me About It with Jade Iovine" is now streaming on iHeartRadio!
Our next podcast can be summed up in just one word: Tom Cruise. That's right, we're talking about the single greatest movie star to ever grace the big screen. Well, according to the hosts of our brand new weekly podcast series, "Meeting Tom Cruise." Everyone who has met Tom Cruise has an amazing story to tell. So join hosts and actors Jeff Meachem (Black•ish) and Joel Johnstone (The Marvelous Mrs. Maisel) as they share those stories, inviting celebrity guests to discuss their incredible Tom Cruise memories, in the hopes one day they too will meet Tom Cruise and have a legendary story to tell. In the long-awaited premiere episode of "Meeting Tom Cruise," our hosts are joined by Tom's Top Gun: Maverick co-star Jay Ellis to discuss why they love him so much. If you also love Tom Cruise, then you don't want to miss new episodes of "Meeting Tom Cruise," streaming now on iHeartRadio!
If 2020 proved anything, it's that everyone needs to call their grandmother. "Call Your Grandmother" is a brand new iHeart Original podcast series about two less-than-traditional Jewish grandmothers and the unbreakable bond they have with their grandchildren. Hosted by the sassy pair of Rita and Ellin, each episode of "Call Your Grandmother" creates a time capsule of a certain era (long before TV and online dating) overflowing with nostalgia and heart-warming stories of families and boundless love. These lovable grandmothers will keep you laughing, commiserating and leaving you desperate to call your own grandmother! So what are you waiting for? Listen now to the new trailer for "Call Your Grandmother" and get ready for the first episode to premiere on iHeartRadio on January 28!
Check back next week for new podcasts, seasons and episodes you won't want to miss. And if you still want more podcasts, click over to iHeart's Podcast Top 100 to stay-up-to-date with the most popular and trending shows!