Image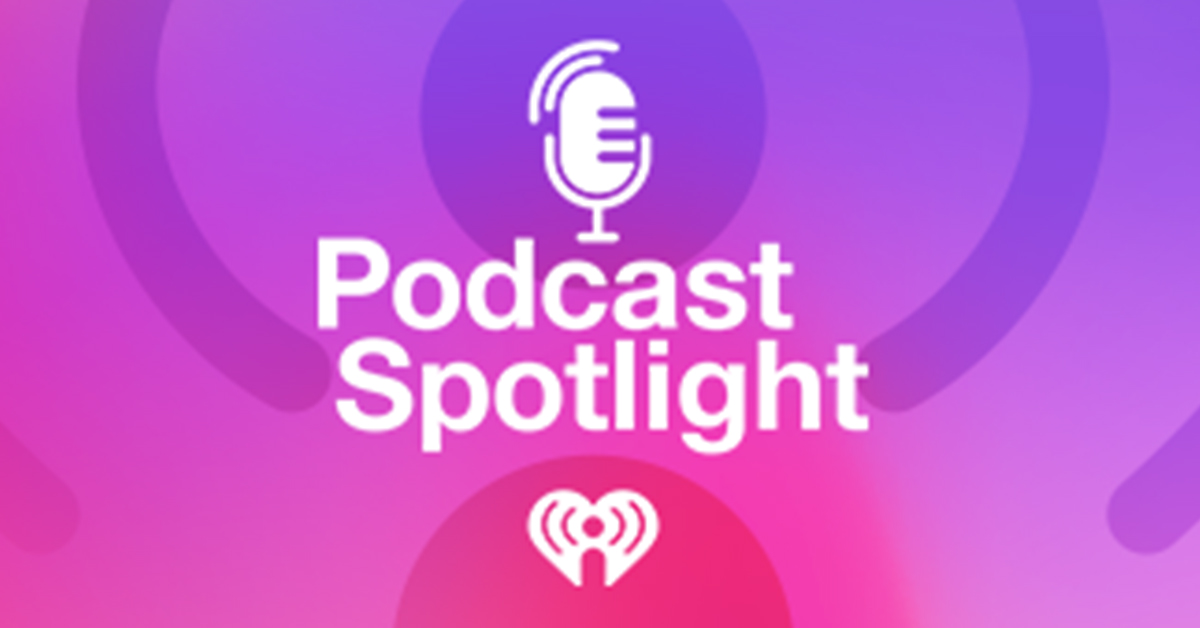 Podcast Spotlight: Looking for a New Show to Listen To? Here's What's New in Podcasts This Week!
With so many podcasts being made today, it's hard to keep up. Luckily, with the help of iHeartRadio's Podcast Spotlight, you can find something new to listen to every week. Here's the latest on iHeartRadio podcasts, seasons and episodes.
Do you love PEOPLE Magazine? Well, how about getting PEOPLE every day? "PEOPLE Every Day" is brand new daily podcast, in partnership with iHeartRadio, that brings you the most popular celebrity and inspirational human-interest stories. Join host Janine Rubenstein, PEOPLE editor-at-large, as she takes you inside the PEOPLE newsroom each day for the latest in news, entertainment, lifestyle and pop culture. Janine will also bring you unparalleled access behind-the-scenes of PEOPLE's biggest stories of the day from celebrity exclusives and sneak peeks to inspiring stories about extraordinary humans. In fact, the latest episode features Sandra Sobieraj, PEOPLE's national political correspondent, as she covers her sit-down interview with Joe Biden and Jill Biden at the White House—their first since becoming the President and First Lady of the United States! So what are you waiting for? Get the afternoon escape you need and spend your afternoon happy hour with "PEOPLE Every Day!" New episodes drop daily on iHeartRadio!
Our next podcast comes from actress, producer and transgender icon, Laverne Cox! "The Laverne Cox Show" is a brand new iHeartRadio Original podcast series where no conversation is off-limits. Join the groundbreaking actress as she hosts intimate interviews with a diverse group of relatable, authentic and inspiring guests. Laverne told iHeartRadio of the upcoming show, "It is my hope that this becomes a place that fosters perspectives that might inspire new behavior in each of us, which in turn gets us closer to becoming the very best versions of ourselves." So join Laverne Cox for a spiritual makeover, and tune in for the world premiere of "The Laverne Cox Show" on iHeartRadio on February 4!
So, what's the deal with all these momstagrammers? You know, the mom influencers on social media trying to sell you something. This new podcast from bestselling author and award-winning journalist Jo Piazza aims to find out. "Under the Influence with Jo Piazza" is a new series from  iHeartRadio that dives deep into the Mom Internet: a place where it feels like every other mom is a social media influencer posed in white kitchens that never seem to get messy, with toddlers in cloth diapers that never leak, and a bastion of carefully curated lives that are #blessed. Join Jo Piazza as she goes behind the airbrushed perfection to uncover the billion-dollar industry of mom influencers and how we got here, what it all means and why the commodification of motherhood is driving moms a bit insane. Jo will even attempt to see if she too can make thousands of dollars off beautiful photos of bath time, field frolicking and posing her newborn next to a latte. Mark your calendars, the debut of "Under the Influence with Jo Piazza" is set to stream on iHeartRadio on February 4!
Check back next week for new podcasts, seasons and episodes you won't want to miss. And if you still want more podcasts, click over to iHeart's Podcast Top 100 to stay-up-to-date with the most popular and trending shows!