Image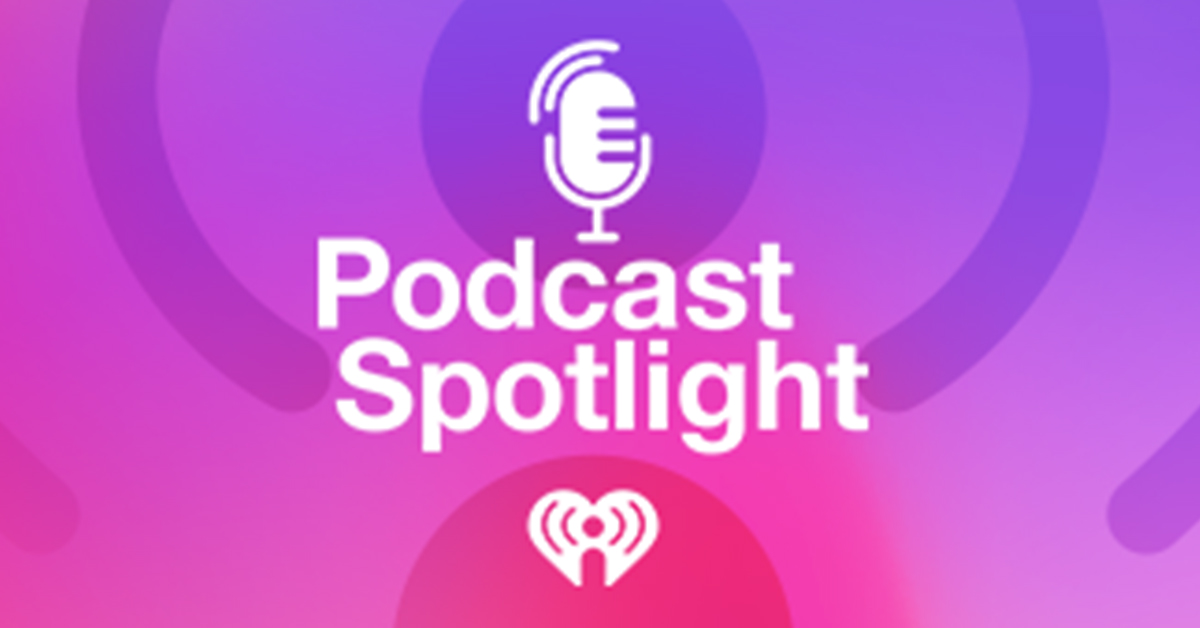 Podcast Spotlight: Looking for a New Show to Listen To? Here's What's New in Podcasts This Week!
With so many podcasts being made today, it's hard to keep up. Luckily, with the help of iHeartRadio's Podcast Spotlight, you can find something new to listen to every week. Here's the latest on iHeartRadio podcasts, seasons and episodes.
Sci-fi fans, rejoice! Our first podcast is a mind-bending, new original sci-fi thriller starring John Boyega. In "Tomorrow's Monsters," Boyega stars as Jack Locke, a mysterious conman with a vendetta who infiltrates NextCorp, a Silicon Valley body-hacking startup. Run by enigmatic CEO Max Fuller (played by Emmy winner Darren Criss), NextCorp has been developing "Shut-Eye," a new mind app that amplifies the brain and eliminates the user's need to sleep. However, when human trial participants start dying off, Max uses the product on himself, unleashing a dangerous alter ego with a dark plot to advance humankind to its next stage of evolution. Join Boyega as Jack as he goes toe-to-toe with Max's fractured psyche to stop the conspiracy in "Tomorrow's Monsters!" The premiere double-feature of episodes one and two are now available to stream on iHeartRadio.
Are you a die-hard fan of The Office? Well, this next podcast is for you! "The Office Deep Dive with Brian Baumgartner" is a brand new iHeartRadio Original podcast that takes you deeper into the making of the hit-show than ever before. Join Brian Baumgartner, podcast host extraordinaire and renowned actor behind the show's Kevin Malone, as he sits down with the cast and crew of The Office to discuss the inner workings of the show. In weekly episodes, Brian and other iconic cast members—such as Steve Carell, John Krasinski, Rainn Wilson, Jenna Fischer, Angela Kinsey, and writer, director & creator Greg Daniels—will laugh, cry and crack plenty of jokes as they break down their favorite moments on set, never-before-told stories and what makes the show even more popular today. So if you're an Office superfan, head over to iHeartRadio to start listening to "The Office Deep Dive with Brian Baumgartner" today! Episodes one and two featuring Greg Daniels and Rainn Wilson are now available to stream.
Stuff happens, and sometimes you just need to cry about it. That's the motto behind the iHeartRadio original series "Crying in Public." Join the hosts Sydni Winter, Sarah Hodgson, Sophie Schlesinger, and Claudia Meng—four 20-something, college women living in NYC—as they navigate growing up in a time where there's no distinction between what's public and what's private. In fact, even though you're encouraged to put ONLY your best self forward on social media, these ladies are bucking the trend and daring to be open. Are you ready to bare your truest self, be vulnerable and maybe shed a couple of tears? Then tune in to iHeartRadio for brand new episodes of "Crying in Public." And just in time for Valentine's Day, check out a special episode highlighting the downfall of dating thanks to dating apps, available to stream now!
Check back next week for new podcasts, seasons and episodes you won't want to miss. And if you still want more podcasts, click over to iHeart's Podcast Top 100 to stay-up-to-date with the most popular and trending shows!