Image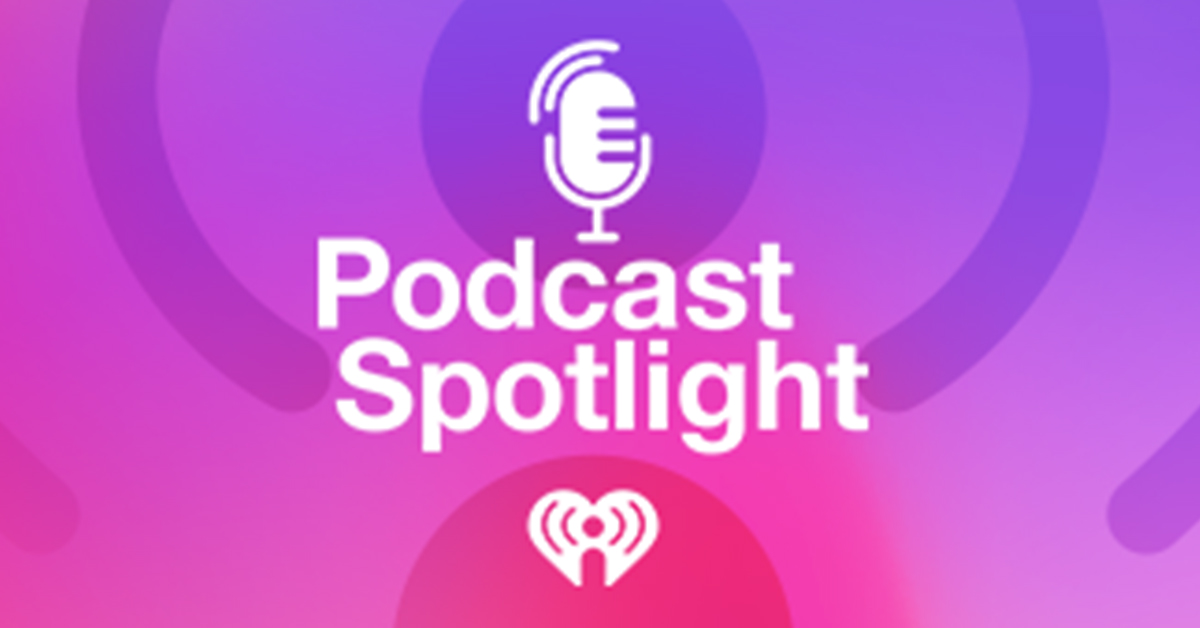 Podcast Spotlight: Looking for a New Show to Listen To? Here's What's New in Podcasts This Week!
With so many podcasts being made today, it's hard to keep up. Luckily, with the help of iHeartRadio's Podcast Spotlight, you can find something new to listen to every week. Here's the latest on iHeartRadio podcasts, seasons and episodes.
Looking for a way to brighten up your workday? We have just the podcast for you! "Roy's Job Fair" is a brand new podcast series from Comedy Central and iHeartMedia exploring the human condition every week through the prism of employment. Join host Roy Wood Jr. (comedian and correspondent on Comedy Central's The Daily Show with Trevor Noah) each week on an illuminating and hilarious journey through the world of work! Every episode, Roy sits down with real people from all lines of work and chats about their most memorable jobs, employment vacancies they're looking to fill, scams they've run at the office and even a few cringe-worthy office romances. "Roy's Job Fair" looks at work like never before, exploring our need to provide with our need for emotional fulfillment. Tune in to learn from all the people who got it right—and laugh with the rest of us, who constantly get it wrong—with the debut of "Roy's Job Fair." Now streaming on iHeartRadio!
Up next, fans of the new HBO Max's new show, Generation, are in luck! iHeartRadio is home to the official companion podcast exploring all the behind-the-scenes goodness from the writers and actors, bringing the show to life. Join hosts Gigi Goode and Whembley Sewell for "Generation: The Podcast," which features roundtable conversations with creators, writers and actors from the show unpacking each episode. Together, the group reveals how the pressing issues facing Gen Z—from identity and sexuality to social media and depression—have affected all their personal lives, and directly influenced the storylines and dialogue in the show. Don't miss the enthralling first episode of "Generation: The Podcast," which features actor Justice Smith and show co-creators Zelda and Daniel Barnz on the show's head-turning premiere and what's to come. Listen now on iHeartRadio!
If you're in the mood for something more lighthearted, then be sure to check out our second Pushkin-produced podcast, "Double Date:" a new talk show about love, marriage and more. Hosts Marlo Thomas and Phil Donahue fell in love on live television over 40 years ago. Join them (and eavesdrop) as they sit down with famous long-marrieds and host intimate conversations about enduring love and all its challenges. On "Double Date," you'll hear lots of laughs, private takes, internal struggles and poignant advice from the likes of Neil Patrick Harris and David Burtka, President Jimmy & Rosalynn Carter, Michael J. Fox and Tracy Pollan and dozens of other famously married couples. Stream the first two episodes of "Double Date," featuring the wonderful Viola Davis & Julius Tennon and the iconic Sting & Trudie Styler, streaming now on iHeartRadio!
And that's not all this week podcast fans! We're also proud to announce a thrilling new iHeartRadio original podcast: "Operation Midnight Climax" from iHeartRadio's new slate of original podcasts spotlighting curious tales, historical oddities, and stranger-than-fiction stories often left out of History Books. Join host Noel Brown as he details the insane true story of a secret Cold War project as it spins out of control. Hear how George Hunter White operated a CIA brothel in the 1950s with the mission to lure targets to a safe house, dosed with LSD and then observed. The experiment spirals as enemies of the state, strangers on the street and even White's own friends become unwitting targets—while he convinces himself the fate of the nation hangs in the balance. Listen to the trailer now, and tune into to iHeartRadio for the premiere episode coming soon!
Check back next week for new podcasts, seasons and episodes you won't want to miss. And if you still want more podcasts, click over to iHeart's Podcast Top 100 to stay-up-to-date with the most popular and trending shows!