Image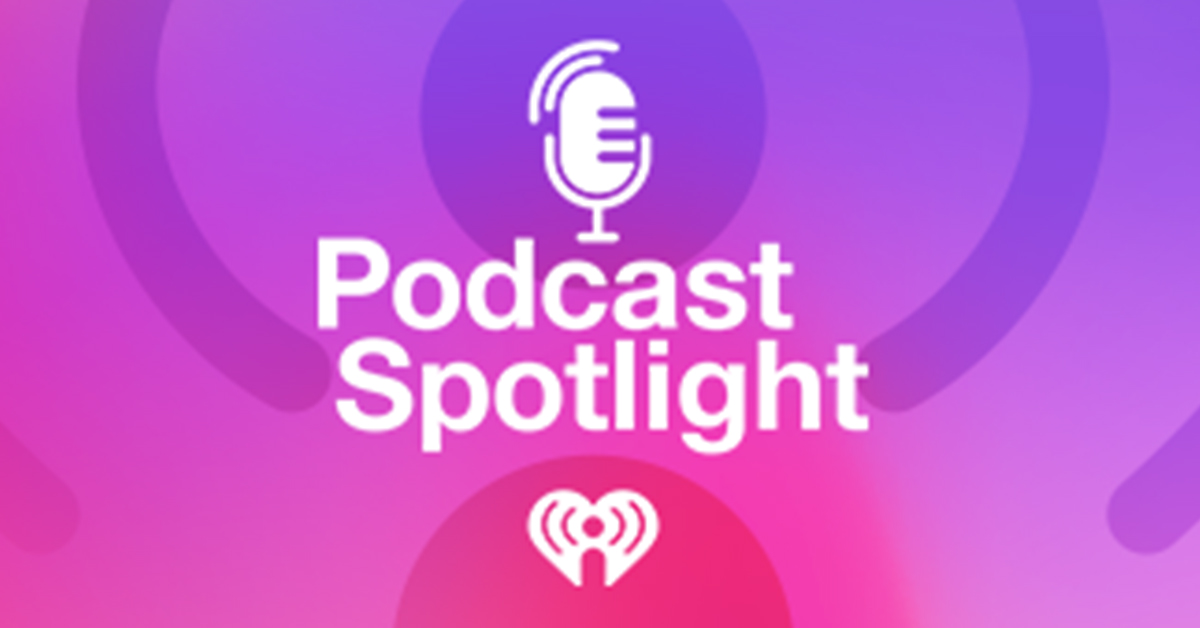 Podcast Spotlight: Looking for a New Show to Listen To? Here's What's New in Podcasts This Week!
With so many podcasts being made today, it's hard to keep up. Luckily, with the help of iHeartRadio's Podcast Spotlight, you can find something new to listen to every week. Here's the latest on iHeartRadio podcasts, seasons and episodes.
Looking to cut through all the conspiracy theories and misinformation and get to the facts on public health? Then this new iHeartRadio original podcast, hosted by Chelsea Clinton, is just for you. "In Fact with Chelsea Clinton" is a talk show-style series dedicated to exploring the truth in public health. Each week, Chelsea sits down with experts, activists and surprising guests—from legendary actress Jane Fonda to DC Mayor Muriel Bowser—who share her passion for science, evidence and of course, facts. On the incredible first episode, Chelsea is joined by the activist Peter Staley, Dr. Oni Blackstock and the one-and-only Jonathan Van Ness for a moving discussion on HIV. Together, the group covers everything from the stigma attached to the virus to homophobia, racism, shame and the inadequate responses from the government that made this epidemic even more deadly. You don't want to miss it! So head over to iHeartRadio now to stream the debut episode of "In Fact with Chelsea Clinton" and get the facts on how public health affects us all.
Hungry for more on the topic of civic engagement and participation? We've got another great podcast for you! Emmy-nominated host and New York Times bestselling author, Baratunde Thurston is back with a brand new season of "How to Citizen with Baratunde:" a podcast that flips the script on "what's wrong with society," and instead focuses on what is right and how to build on it. Using his signature combination of humor and empathy, Baratunde continues to remind us the word "citizen" is a verb in this brand new season, and shows us how to wield our collective power to make things better for us. In the latest episode, Baratunde reflects on Election Day and contemplates the record set this week for positive COVID cases recorded in a single day. He speaks to his trusted source for all things pandemic response, Dr. Michael Osterholm, and learns about the "pandemic of kindness" that Dr. Osterholm hopes will be more contagious than the virus in the coming weeks. Check it out now on iHeartRadio!
Last, but certainly not least, we have another brand new season for one of iHeartRadio's most popular original podcast series. That's right, "Committed" is back for Season Six! Join host Jo Piazza as she delves into the hilarious, heartbreaking and inspiring stories of couples who've been through it and still want to wake up next to one another in the morning. "Committed" Season Six explores everything from couples navigating the quirky reality of working at home together, to how to sustain passion and love after decades of being together. This brand new season will feature more inspiring and interesting guests, from Hollywood's Phil Donahue and Marlo Thomas to the infamous Carol Baskin and her husband, Howie. If you want to know the real secrets to a happy, long-lasting relationship, then don't miss the debut episode of "Committed" Season Six, streaming today on iHeartRadio!
Check back next week for new podcasts, seasons and episodes you won't want to miss. And if you still want more podcasts, click over to iHeart's Podcast Top 100 to stay-up-to-date with the most popular and trending shows!