Image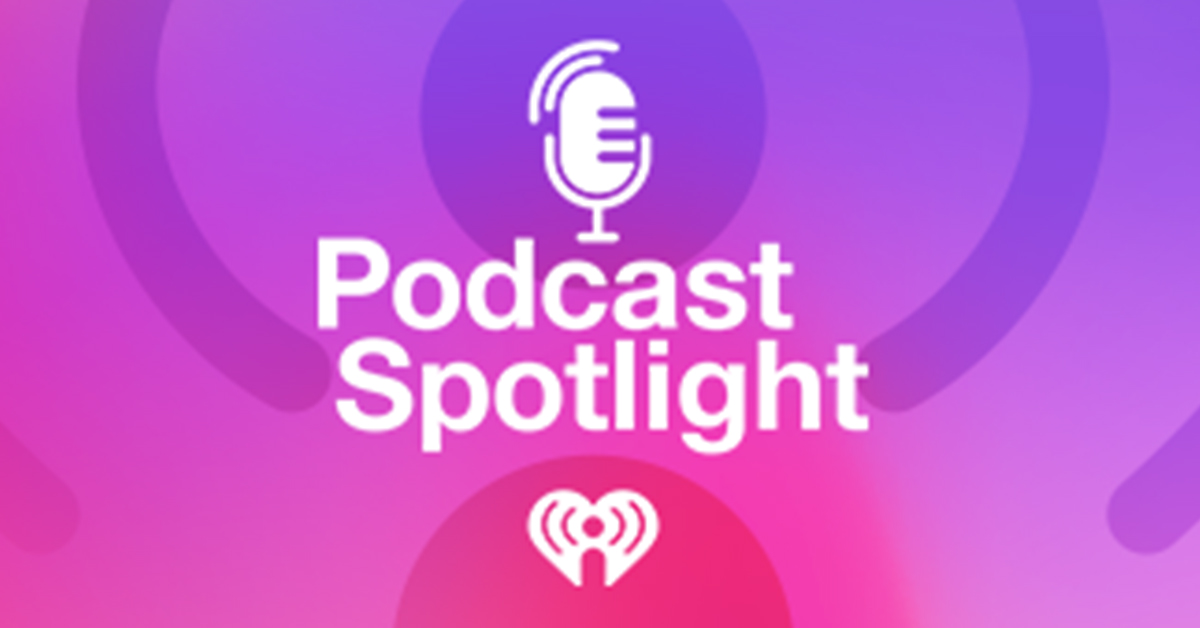 Podcast Spotlight: Looking for a New Show to Listen To? Here's What's New in Podcasts This Week!
With so many podcasts being made today, it's hard to keep up. Luckily, with the help of iHeartRadio's Podcast Spotlight, you can find something new to listen to every week. Here's the latest on iHeartRadio podcasts, seasons and episodes.
You don't want to be part of the 27 Club, but you will want to listen to the "27 Club" podcast! For the uninitiated, the 27 Club refers to a group of iconic artists who all died at the age of 27. From Jim Morrison to Jimi Hendrix, Kurt Cobain, Amy Winehouse and more—these talented performers torched a wild path to their early graves and shifted and shaped our culture along the way. Hosted by writer, host and producer Jake Brennan, "27 Club" is back to share the insane details behind the life of one of rock's greatest icons: Janis Joplin. Each week, you'll hear about her wild adventures from Texas to San Francisco and beyond, her involvement with the Hell's Angels and her surveillance by the FBI. Listen to the trailer on iHeartRadio now, then set your calendar reminders for the premiere of "27 Club" Season Three, premiering on April 22!
What are the secrets to happier relationships? Then check out this brand new podcast from Cloud10 Media and iHeartRadio, hosted by fashion icon Rachel Zoe! "Works For Us" is a new original podcast series that examines what does (and what does not!) make all kinds of relationships work. Join hosts Rachel Zoe and her husband of 23 years, Rodger Berman, as they host intimate conversations on every kind of relationship—from couples to siblings, BFFs and even business partners. Each week, they'll sit down with star duos like Tommy Hilfiger & Dee Ocleppo, Nate Berkus and Jeremiah Brent and The Home Edit's Clea Shearer and Joanna Teplin to discuss the keys to building better, more rewarding relationships. In the first two episodes, out now, Rachel and Rodger share their origin story in more detail than ever before—and are joined by Jessica Alba and Cash Warren to reveal never-before-heard tidbits of their own love story. Stream "Works for Us" now on iHeartRadio! 
Last, but certainly not least, are you tired of the same old political podcasts? Then get ready for a new spin on the political podcast formula from Gingrich 360 and iHeartRadio! "Luna Talks with Anna Paulina'' is a new weekly series that promises to offer listeners a fresh face and fearless insights on the most important issues affecting our country and the broader world. From being raised by a single mother in poverty, to joining the U.S. airforce and then running for Congress—podcast host Anna Paulina is a unique voice with a remarkable life story. Each week, she'll speak on critical topics to provide her commentary and analysis, serving as a voice for millions of Hispanic conservatives across the country who may feel they don't have one. She just might even convince you to rethink a thing or two! Tune in to the debut episode of "Luna Talks with Anna Paulina" on April 23 to find out.
Check back next week for new podcasts, seasons and episodes you won't want to miss. And if you still want more podcasts, click over to iHeart's Podcast Top 100 to stay-up-to-date with the most popular and trending shows!