Image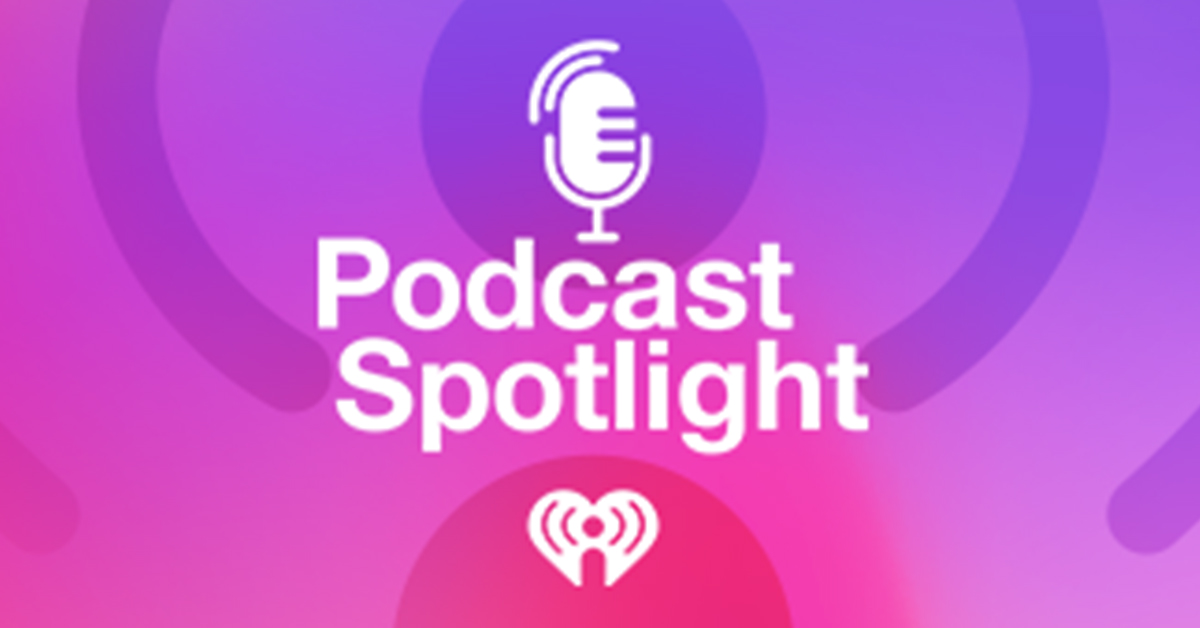 Podcast Spotlight: Looking for a New Show to Listen To? Here's What's New in Podcasts This Week!
With so many podcasts being made today, it's hard to keep up. Luckily, with the help of iHeartRadio's Podcast Spotlight, you can find something new to listen to every week. Here's the latest on iHeartRadio podcasts, seasons and episodes.
Pack up your bags, we're heading south in this new podcast from the My Cultura Network and iHeartRadio! "4 From The South'' is a new comedy series introducing you to Latin America. Join Chilean comedian and TV host Fabrizio Copano, as well as The Office writer Steve Hely, as they laugh about, discuss and ponder the latest absurdities in Latin America - and put them in context for an English-speaking audience. Covering stories in four main categories (News, Wild Tales, Person of the Week and Entertainment/Sports), each episode features a special guest and wild topics like Chile's AOC, the Mexican tampon shortage and the time Andrés Manuel López Obrador invited Joe Biden to explore the cool roads in Oaxaca. It's a funny, yet informative exploration of culture that you don't want to miss. So set your reminders and catch the premiere episode of "4 From The South'' set to drop on iHeartRadio on Thursday, August 12!
Grab your popcorn horror fans, this next podcast is for you! "Bridgewater" is a brand new scripted podcast series from the minds of Grim & Mild's Aaron Mahnke and Lauren Shippen, co-produced by iHeartRaio. Together, they've enlisted the help of a killer celebrity cast—including Misha Collins, Melissa Ponzio Karan Soni and Nathan Fillion—to bring to life this frightening new supernatural tale. It all starts when folklore professor Jeremy Bradshaw (Misha Collins) discovers a chilling relic from his past, and puts his life on hold to solve the mystery of his father's disappearance in 1980. Along the way, he's united with his father's former partner, retired Detective Anne Becker (Melissa Ponzio) as they search for the clues that will tell him whether his father really fell victim to a Satanic cult in the Bridgewater Triangle—or something much more dark and unexplainable. Starting uncovering the mystery, listen to the first two episodes of "Bridgewater," streaming now on iHeartRadio!
Going through a tough time? You're not alone—and our next new podcast series will show you. "Really Good Shares" is an iHeartRadio Original podcast that features people talking about how they made it through something hard, and got better because of it. Join host A.J. Daulerio each week to hear a brand new guest talk about their journey to recovery from things like a car crash, an identity crisis, drugs, alcohol, egotism and much more. This podcast is part interview show, part experimental storytelling—and 100% authenticity and heart. And even if you're not in recovery, these stories have something to teach everyone. So start listening to "Really Good Shares" now to begin the journey to healing while learning something that can help inspire you. Episodes one and two are streaming now on iHeartRadio!
Check back next week for new podcasts, seasons and episodes you won't want to miss. And if you still want more podcasts, click over to iHeart's Podcast Top 100 to stay-up-to-date with the most popular and trending shows!