Image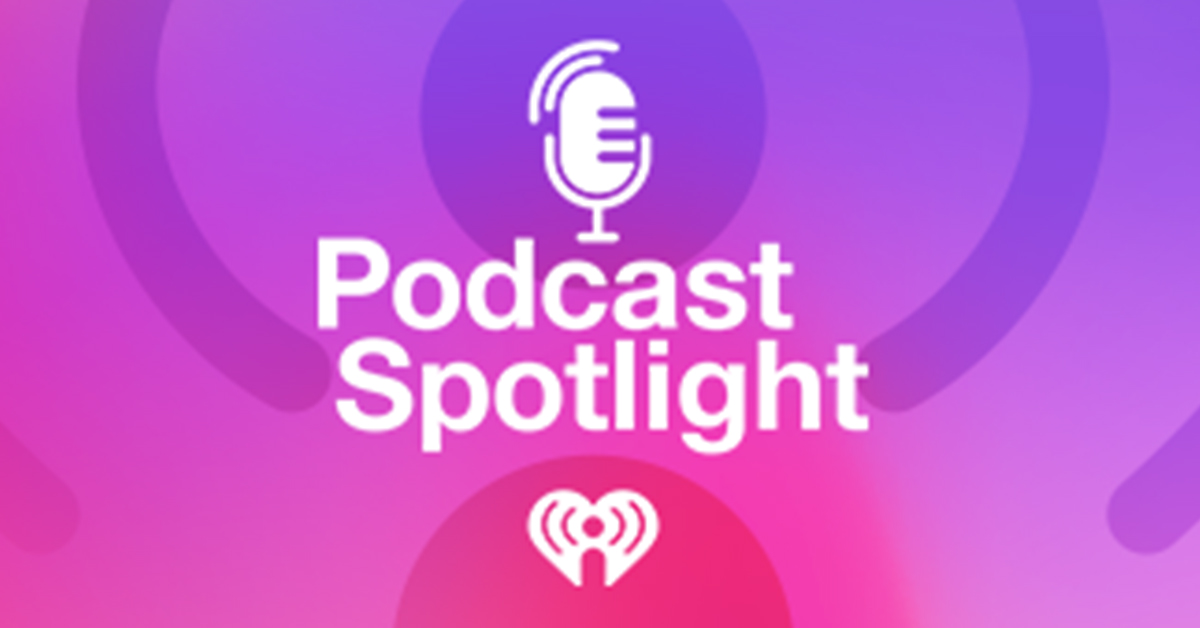 Podcast Spotlight: Looking for a New Show to Listen To? Here's What's New in Podcasts This Week!
With so many podcasts being made today, it's hard to keep up. Luckily, with the help of iHeartRadio's Podcast Spotlight, you can find something new to listen to every week. Here's the latest on iHeartRadio podcasts, seasons and episodes.
Music fans, rejoice! Along with celebrating its 40th anniversary this month, MTV is bringing back its groundbreaking music documentary series, Behind the Music, with the official "Behind the Music" Podcast, co-produced by iHeartMedia! Each episode features updated and remastered audio from MTV's vault, and profiles one of music's most influential icons from 50 Cent to AC/DC, Courtney Love to Madonna, and more. Every week you can experience a new artist's unfiltered journey to success, and hear the personal stories of both their hardships and their triumphs. The premiere episodes, out now, feature two of rap's most successful stars: Ice Cube and Dr. Dre. Tune in to "MTV's Behind the Music" podcast on iHeartRadio now to hear how the two legendary MCs got their start together in N.W.A. before carving their own paths on the road to pioneering rap music. Then, check out iHeartRadio's MTV Behind the Music Podcast Playlist for a collection of hit songs from the featured artists!
Our next podcast can be summed up in just one word: Tom Cruise. That's right, we're talking about the single greatest movie star to ever grace the big screen. Well, according to the hosts of the weekly iHeartRadio Original podcast series, "Meeting Tom Cruise." Everyone who has met Tom Cruise has an amazing story to tell. So join hosts and actors Jeff Meachem (Black•ish) and Joel Johnstone (The Marvelous Mrs. Maisel) as they share those stories, inviting celebrity guests to discuss their incredible Tom Cruise memories! In a very special episode that just dropped this week, they are joined by Anthony Anderson (star of Black•ish, numerous Hollywood films and judge on Iron Chef) as he explains his chance encounters with Martin Scorsese, James Earl Jones, Eddie Murphy and yes… the one-and-only Tom Cruise. To hear the incredible, true-life story of what happened when Anderson saw Tom Cruise at their kids' football game, you'll have to tune in for this action-packed new episode of "Meeting Tom Cruise." Now streaming on iHeartRadio!
Last, but not least: ever since the pandemic became the biggest story in the world, vaccines have been our greatest hope to stop it. But while the COVID-19 vaccine was developed in record time, the truth is these shots are the culmination of centuries of scientific research and advances. Hosted by journalist Shaun Raviv, "Long Shot" is a brand new podcast from School of Humans and iHeartRadio that documents the incredible 250-year journey leading up to the unprecedented development of the coronavirus vaccine. Tune in each week to travel back in time, to the long-forgotten first inoculators, and connect the dots all the way to the modern research, methods and people behind today's vaccines. So learn the real history behind the development of the COVID-19 vaccine, from the scientists who help produce it—and listen to "Long Shot" today. The debut episode is available now on iHeartRadio!
Check back next week for new podcasts, seasons and episodes you won't want to miss. And if you still want more podcasts, click over to iHeart's Podcast Top 100 to stay-up-to-date with the most popular and trending shows!