Image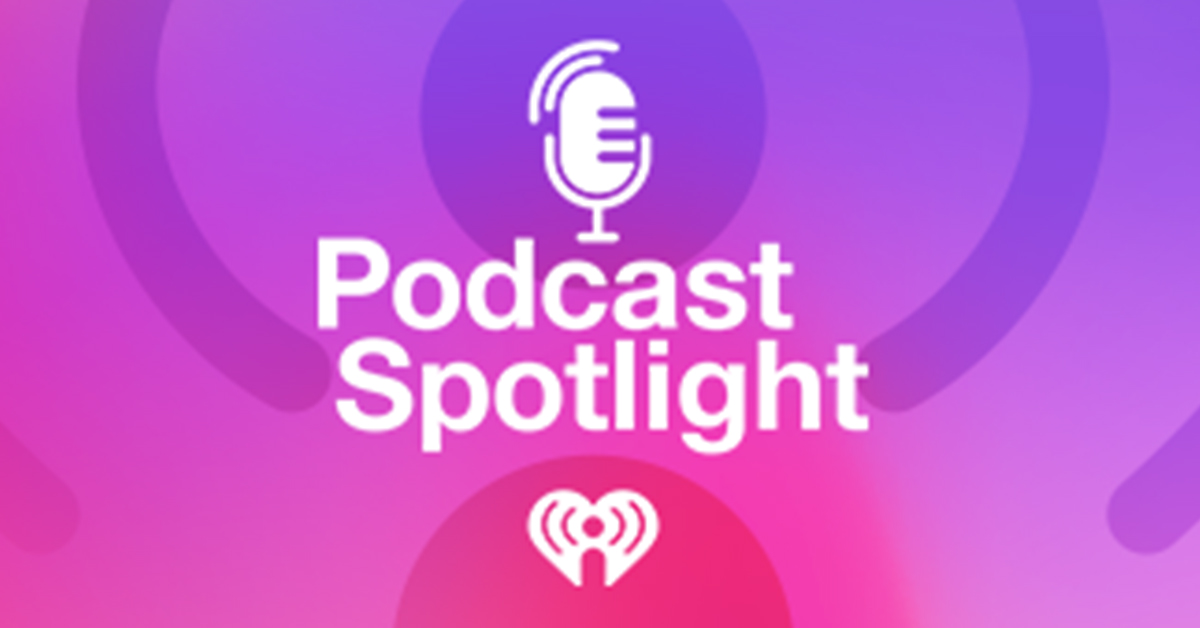 Podcast Spotlight: Looking for a New Show to Listen To? Here's What's New in Podcasts This Week!
With so many podcasts being made today, it's hard to keep up. Luckily, with the help of iHeartRadio's Podcast Spotlight, you can find something new to listen to every week. Here's the latest on iHeartRadio podcasts, seasons and episodes.
Looking for laughs? Then look no further this brand new podcast series from iHeartRadio and Will Ferrell's Big Money Players Network. "How Did We Get Weird" is a new talk-show style podcast from comedic sibling duo Vanessa and Jonah Bayer. Before the siblings took the comedy, music and general world by storm, they were just some weird little kiddos. And joined by exciting guests who also started out this way, the related (and relatable) hosts reminisce about everything from the toys and trends that shaped their youth. So get ready for this nostalgia-filled, hilarious and surprisingly sweet podcast that discusses how our formative years turned us all into the weirdos we are today. Listen to the first two episodes of "How Did We Get Weird," including one featuring Saturday Night Live's Beck Bennett, streaming now on iHeartRadio!
Be careful who you befriend. "Queen of the Con: The Irish Heiress" is a brand new podcast co-produced by AYR Media recounting the story of Marianne "Mair" Smyth: the international con artist who scammed her way through Hollywood from 2013 to 2017. Join host Jonathan Walton, an Emmy Award-winning TV show producer and Mair's best friend-turned-victim, as he shares his personal history with the con artist who stole his life savings and his arduous quest to bring the woman to justice. His world was shattered when one day, after trying to help Mair out of a legal "snafu," he discovered she was not the Irish heiress she claimed to be—but instead, a pathological liar and intentional con artist who scammed him and others out of hundreds of thousands of dollars. Each week, listeners will dive deeper into con after con—involving BDSM sex rings, witchcraft, a phony cancer diagnosis and the scamming of a Los Angeles politician—as Walton and other victims band together bring Mair Smyth to justice. But can they stop her? Or will she go free in a world where her next mark is just a friendly smile away. Listen to the trailer now on iHeartRadio now, and find out when "Queen of the Con: The Irish Heiress" debuts on September 30.
Everyone needs a break from life every once in a while. That's the ethos of this brand new talk-show style podcast "Take 20 with Maddie and Kenzie Ziegler." Grab your phone and join hosts, sisters and Dance Moms alums Maddie and Kenzie Ziegler as they decompress and discuss everything from mental health to body image, sisterhood, relationships and more! Episodes are only 20 minutes long, so they can fit perfectly into your schedule when you're needing a break, escape or just some good friends to lean on and laugh with. So whether you're looking to chill out, zone out or even vent a little, "Take 20 with Maddie and Kenzie Ziegler" is just the perfect way to step back and get recharged for your day. Hear the first two episodes streaming now on iHeartRadio!
Check back next week for new podcasts, seasons and episodes you won't want to miss. And if you still want more podcasts, click over to iHeart's Podcast Top 100 to stay-up-to-date with the most popular and trending shows!