Image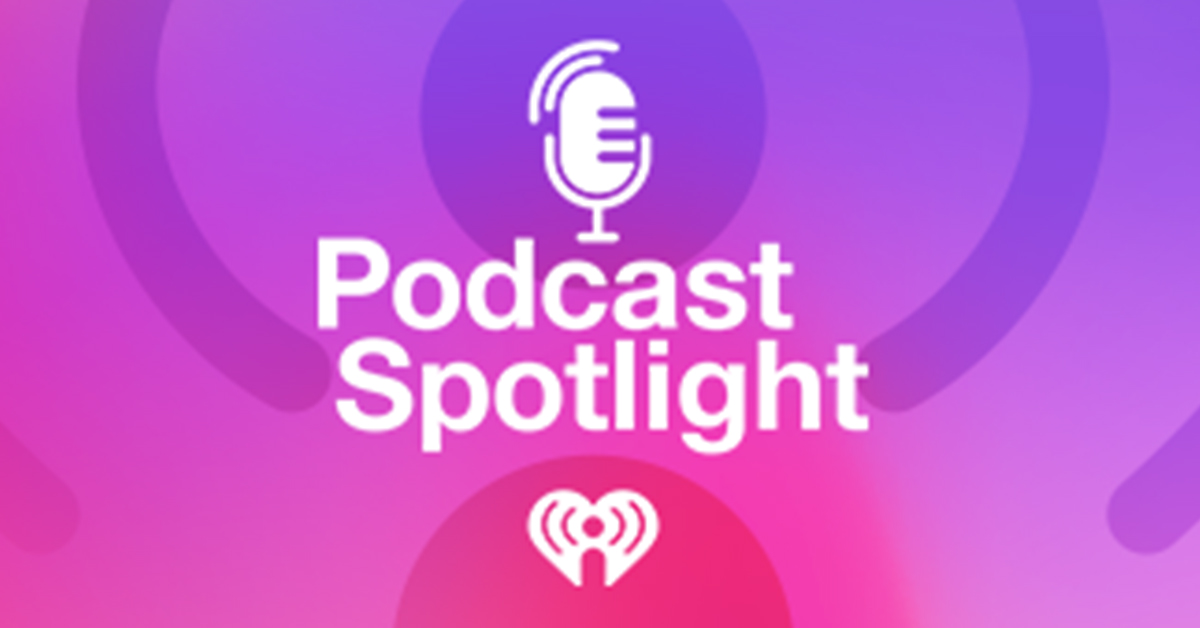 Podcast Spotlight: Looking for a New Show to Listen To? Here's What's New in Podcasts This Week!
With so many podcasts being made today, it's hard to keep up. Luckily, with the help of iHeartRadio's Podcast Spotlight, you can find something new to listen to every week. Here's the latest on iHeartRadio podcasts, seasons and episodes.
History buffs, rejoice! Season four of Aaron Mahnke's hit podcast, "Unobscured," is finally here. History is full of stories we think we know, but time has robbed us of perspective and clarity, leaving old tales misunderstood and obscured. "Unobscured" is a historical podcast series that digs deeper to shed light on some of history's darkest moments. Join podcast and horror extraordinaire Aaron Mahnke each week, as he parses fact from fiction, interviewing prominent historians to spotlight what we should know about history. In season four, listeners will follow the trail of one of the most infamous and mysterious political advisors and religious figures in history: Grigori Rasputin. Once a simple man, tune in to find out how Rasputin became transformed by society into something much more on "Unosbcured." Listen to new episodes now on iHeartRadio.
Who lives in a pineapple under the sea? SpongeBob SquarePants fans get ready to relive the entire television series with the brand new official companion podcast. "SpongeBob BingePants" takes a deep dive into one of the most popular animated series of all time to celebrate all things absorbent and yellow and porous. Join hosts and SpongeBob die-hards Frankie Grande (Henry Danger) and Hector Navarro (Nickelodeon Animation Podcast) as they re-watch and deconstruct every single episode, starting all the back to the show's iconic premiere. Each week, they'll be joined by special guests from voice actors to veteran artists to uncover behind-the-scenes secrets about everyone's favorite sea sponge. So dive deeper into Bikini Bottom than ever before! Hear the debut of "SpongeBob BingePants" streaming on iHeartRadio now, and then tune in each Thursday for more brand new episodes.
Last but certainly not least, this brand new podcast is for all the music fans out there. Every music movement has an origin story, a myth about how it all started. "El Flow" is a new podcast series from iHeartMedia's My Cultura Network that tells the legend of one of the most iconic and recognizable music genres: reggaeton. Since its beginning in the '90s, reggaeton has had one constant: movement. Join host Lilia Luciano as she explores how reggaeton swept across Panama to Puerto Rico, Boston to Medellin and Mexico to Brazil, resulting in a beautiful merging of Pan-American musical influences that helped explode its appeal. Each week, Lilia will tell the story of reggaeton, its most emblematic artists and the secrets behind how the genre's top hits were made. Tune into iHeartRadio now to learn about the storied history of reggaeton, told like never before! The first two episodes of "El Flow" are streaming now on iHeartRadio!
Check back next week for new podcasts, seasons and episodes you won't want to miss. And if you still want more podcasts, click over to iHeart's Podcast Top 100 to stay-up-to-date with the most popular and trending shows!