Image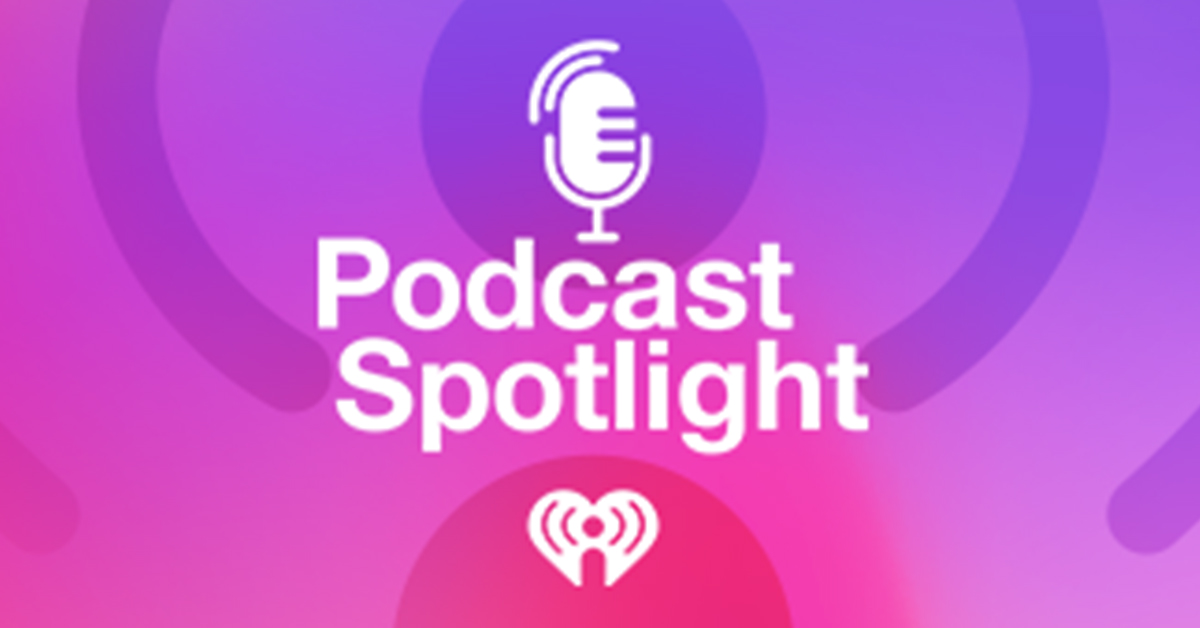 Podcast Spotlight: Looking for a New Show to Listen To? Here's What's New in Podcasts This Week!
With so many podcasts being made today, it's hard to keep up. Luckily, with the help of iHeartRadio's Podcast Spotlight, you can find something new to listen to every week. Here's the latest on iHeartRadio podcasts, seasons and episodes.
Do you remember your first time? "Like a Virgin" is a new iHeartRadio original podcast taking us back to the pop culture of yesterday to give today's takes. Join hosts, media personalities and best friends Rose Dommu and Fran Tirado, as they dive deep into the cultural obsessions of days past that one of them (or you) might have missed or are experiencing for the first time. Each week, this much-anticipated podcast delves into queer pop culture's pantheon and formative Millennial classics like Taylor Swift's Red album, the Twilight series, mall goth culture, anime, Buffy the Vampire Slayer and much more. Rose and Fran will also be joined by buzz-worthy guests like comedian Bowen Yang (Saturday Night Live), television writer Ira Madison III (Keep It), author JP Brammer, cultural critic Evan Ross Katz, social strategist Peyton Dix, drag artist Charlene Incarnate and others. Listen to the inaugural episode of "Like a Virgin," out now, which explores the first media franchise Rose ever stanned on and Fran's first forbidden love: the wizarding world of Harry Potter. Stream it now and stay glued to iHeartRadio for more new episodes dropping each week!
Rejoice, "Committed" fans! iHeartRadio's most popular original podcast series is back with a brand new season of episodes! Join host Jo Piazza once again as she explores more of the hilarious, heartbreaking and inspiring stories of couples around the world who've been through it all and still want to wake up next to each other every morning. "Committed" Season Seven delves into even more strange (but also strangely relatable) stories from couples, such as getting married in prison, getting married on a reality TV show (Love is Blind), getting married to a former spy and much more. Out now, episode one of this jam-packed new season shares the story of when Ash met Chip, a member of the furry community. Listen and throw your misconceptions about this world by the wayside, and learn how both Chip and this community helped Ash learn to express herself in totally new ways. Want to know more about the real and unexpected secrets to a happy, long-lasting relationship, then don't miss more new episodes of "Committed" Season Seven, streaming now on iHeartRadio!
Last, but certainly not least, this next podcast is for all the college hoops heads out there. "Coast to Coast Hoops" is a brand new podcast taking fans through every single college basketball game on the schedule. Join nationally recognized bracketologist Greg 'Hoops' Peterson for a new episode every day, where he'll breakdown and analyze every single college basketball game on the road to March Madness. Each day, Greg brings his unique style of making lines and predictions for games, providing a fast-paced look at all the college hoops action with betting analysis on the top-10 teams, and even some games you might not be expecting. Whether you're a college hoops fan or looking to place smarter sports bets, then you need to tune in for "Coast to Coast Hoops," streaming daily on iHeartRadio.
Check back next week for new podcasts, seasons and episodes you won't want to miss. And if you still want more podcasts, click over to iHeart's Podcast Top 100 to stay-up-to-date with the most popular and trending shows!