Image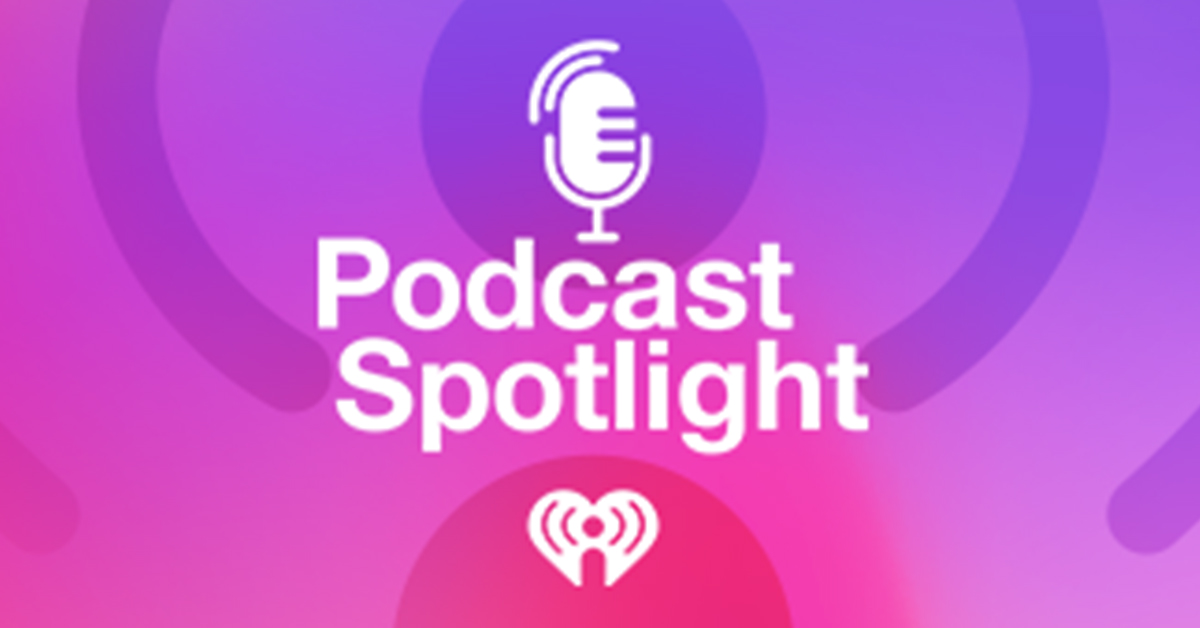 Podcast Spotlight: Looking for a New Show to Listen To? Here's What's New in Podcasts This Week!
With so many podcasts being made today, it's hard to keep up. Luckily, with the help of iHeartRadio's Podcast Spotlight, you can find something new to listen to every week. Here's the latest on iHeartRadio podcasts, seasons and episodes.
First up, a brand new podcast about podcasts! "The Pod Club" is a new weekly show from iHeartRadio that brings you the best in podcast recommendations from podcast insiders. With more podcasts out there than ever, "The Pod Club" is your personal ear to the ground: a podcast-obsessed friend to steer you to exactly what you want to hear! Join podcast veteran Jo Piazza (host of "Committed" and "Under the Influence") alongside a rotating cast of podcast hosts, producers and aficionados as they discuss the latest and greatest in podcasts, and much more! Check out "The Pod Club" now to get your weekly dose of podcast reccos. Listen to the first two episodes, featuring Malcolm Gladwell (Pushkin founder and host of "Revisionist History") and Jamie Loftus (comedian and host of "Aack Cast") available now on iHeartRadio!
Get ready true-crime fans, this next podcast is the Whodunit story you've been waiting for. "The Real Killer" is a new true-crime podcast from AYR Media and iHeartRadio based on the frightening real story of one of the most violent and infamous crimes in St. Louis history. In 1982, JoAnn Tate and her two young daughters, Melissa and Renee, are savagely attacked in the middle of the night. The girls barely survived, and later identify JoAnn's ex-boyfriend Rodney Lincoln as the assailant, which results in him being found guilty and sentenced to two life terms in prison. But 30 years later, the girls recant their story, resurfacing the mystery of who is the real killer? Join true-crime veteran Leah Rothman as she maps the story from its gruesome beginnings to new bombshell revelations that could expose not only a miscarriage of justice, but a killer still out on the loose. Listen to the trailer now, then tune in for the premiere episode of "The Real Killer" airing Thursday, December 16th on iHeartRadio!
Last, but certainly not least, a new space odyssey for the ages. "Magmell" is a new scripted podcast from iHeartMedia and Bamfer Productions about discovery and survival in deep space. Join the crew of the USS Magmell, stranded some 700 lightyears from home, as they begin to realize they're not alone. But not only is something sinister lurking in the deep reaches of space, the crew are also starting to remember things—things that never actually happened, and things that couldn't have happened. With a mysterious new presence looming in the shadows, and tensions running high and mistrust running deep, the crew starts to realize their only chance of survival is each other—whether they like it or not. Listen to the pulse-pounding premiere episode of the new space epic "Magmell," streaming now on iHeartRadio!
Check back next week for new podcasts, seasons and episodes you won't want to miss. And if you still want more podcasts, click over to iHeart's Podcast Top 100 to stay-up-to-date with the most popular and trending shows!