Image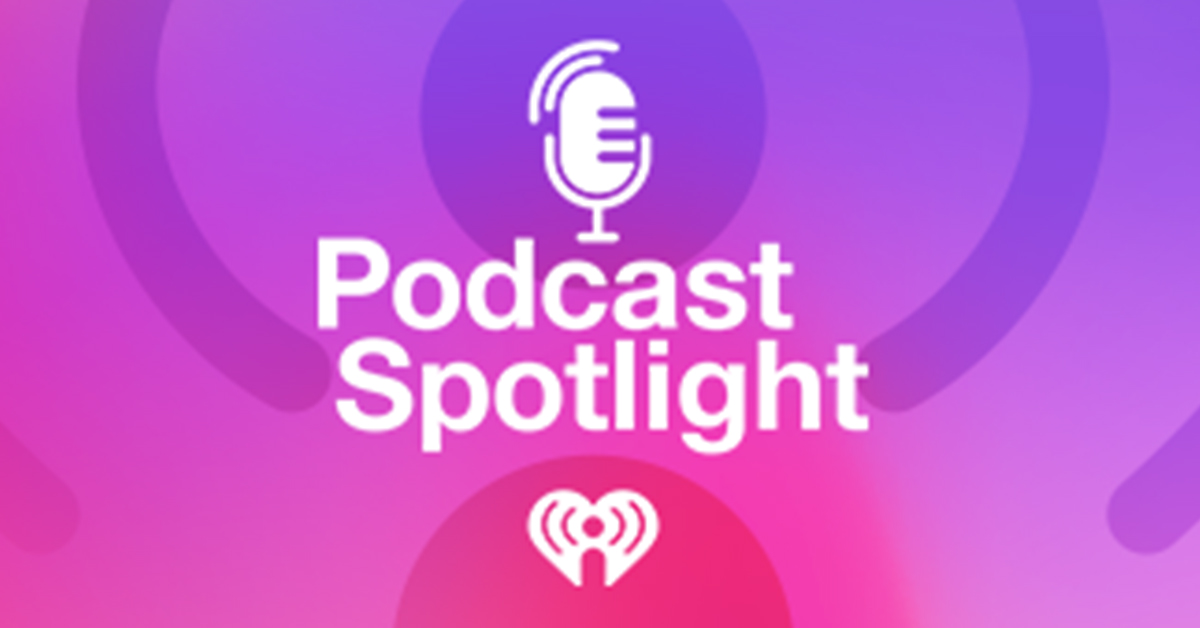 Podcast Spotlight: Looking for a New Show to Listen To? Here's What's New in Podcasts This Week!
With so many podcasts being made today, it's hard to keep up. Luckily, with the help of iHeartRadio's Podcast Spotlight, you can find something new to listen to every week. Here's the latest on iHeartRadio podcasts, seasons and episodes:
For those looking for influencer and celebrity entertainment, check out this new podcast from the Black Effect Podcast Network, "Eating While Broke". Hosted by ​​Coline Witt, serial entrepreneur and founder of Nick Cannon's Celebrity High Magazine, the series dives into the meals celebrities ate before they were famous. Season 1 will feature guests such as Zeus network founder DeStorm, platinum selling recording artist Kid Ink, MTV star Chanel West Coast, platinum recording artist Sevyn Streeter, Wild N' Out's DJ DWreck, comedians Timothy "DeLaGhetto" Chantarangsu, RIP Michaels and more. Episodes of "Eating While Broke" will also be available in video format on YouTube. The podcast will debut on January 20, with new episodes airing every Thursday on iHeartRadio. Tune into "Eating While Broke" to learn more!
If you're looking for kid friendly podcasts, check out "Finding Raffi", an original podcast series from iHeartRadio and Fatherly. The documentary-style podcast explores the history of children's musician, environmental activist and parenting revolutionary Raffi Cavoukian, tracing his life from international kids' superstar to outspoken climate activist. The series reveals Raffi's entire story and philosophy, including his views on environmentalism, and his revolutionary concept of "child honoring'." Hosted by comedian and podcast host, Chris Garcia, the podcast includes music from notable musicians, and environmentalists such as Philippe Cousteau and Chris Hayes, and Meena Harris. To learn more about Raffi, the singer, philosopher, children's champion, and fierce advocate for peace and happiness, listen to episode one today!
For adults looking for entertainment, tune into episode one of "The Dr. Reese Sex Show" the eight-episode comedy fiction podcast series that satirizes sex, media, and the "expert" industry as a whole. Podcast creator Joe Randazzo plays the titular host, Dr. Robert "Sex" Reese, the nation's only syndicated sex therapist who has never had sex. In season 1, Dr. Reese is accused of having an illegitimate child, although he claims to have never engaged in the physical act of love. Megan Gailey also stars as "The Dr. "Sex" Reese Show" producer, Shelly, who is determined to discover the truth behind the paternal accusations and raise the show's ratings at the same time. Season 1 will also include guest appearances such as, Paul F Tompkins, Martha Kelly, Kurt Braunohler, Dave Holmes, Bridey Elliot, Jordan Morris, Blair Socci, Seth Morris, Sara Schaefer, Ify Nwadiwe, Teresa Lee, Maggie Mae, Tamara Yajia, Robin Reed, Granison Crawford, James Urbaniak and more. Join Dr. Reese, in episode one, discuss birth, diving into topics from who should be in the room to how to get your body baby-ready. Find out more on iHeartRadio!
Check back next week for new podcasts, seasons and episodes that you won't want to miss!