Image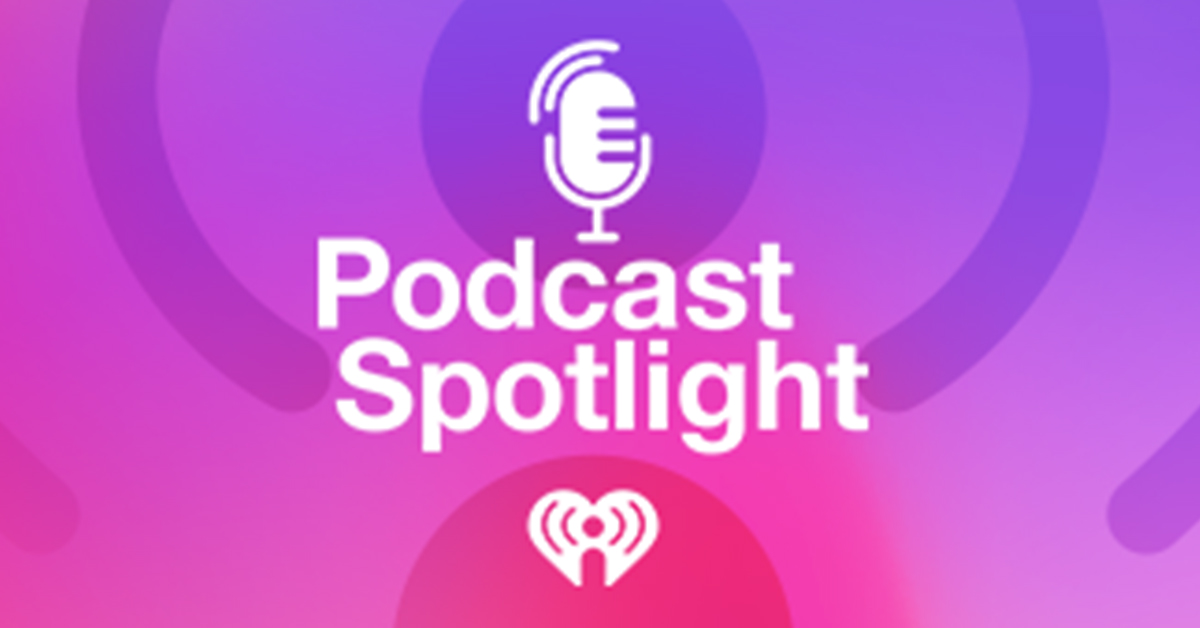 Podcast Spotlight: Looking for a New Show to Listen To? Here's What's New in Podcasts This Week!
With so many podcasts being made today, it's hard to keep up. Luckily, with the help of iHeartRadio's Podcast Spotlight, you can find something new to listen to every week. Here's the latest on iHeartRadio podcasts, seasons and episodes:
Up first, this special new podcast will have Dua Lipa fans Levitating! "Dua Lipa: At Your Service" is a new iHeartRadio original podcast featuring the global pop sensation. Each week, join Dua Lipa as she sits down with some of the world's most exciting people for refreshing and thought-provoking conversations brimming with life tips, recommendations and inspiring stories. From fashion to music, literature to activism, Dua Lipa's guests (and friends) like Elton John, Megan Thee Stallion, Russell Brand and Bowen Yang will go deep on their experiences and unpack their successes, failures and obstacles for you to learn from. So what are you waiting for? Listen to the first episode of "Dua Lipa: At Your Service," featuring special guest Oliver Rousteing (creator director of Balmain), now streaming on iHeartRadio!
Fans of The Office and TV shows, rejoice! This next podcast is for you. After the success of his hit podcast, "The Office Deep Dive," actor and podcast host extraordinaire Brian Baumgartner (aka Kevin Malone) is taking you even deeper into The Office and more of your favorite TV shows with "Off The Beat with Brian Baumgartner:" a brand new iHeartRadio original podcast series. Join Brian each week as he sits down with TV stars, celebrity personalities, athletes and more to talk about their favorite jobs. Each episode will feature laughter, crying and tons of inappropriate jokes as Brian and guests discuss the inner workings of the television industry, their favorite moments on set, never-before-told stories and secrets and moving on from their most iconic roles. So head over to iHeartRadio to hear the debut episode of "Off The Beat with Brian Baumgartner," featuring special guest Alyson Hannigan (aka Lily Aldrin from How I Met Your Mother), out now!
Last, but certainly not least, do you want to learn more about the wild world of cryptocurrency? Then head on over to the "Coin Bureau:" a podcast series on all things crypto from the team behind the biggest crypto channel on YouTube. Join host and crypto expert Guy Turner as he dives deep into crypto projects and shares his unbiased tips and tricks for investing. Each episode provides detailed information about cryptocurrency and its happenings without any gimmicks or hype. There's a reason the Coin Bureau website and YouTube channel have become the go-to place for millions to learn about crypto, and now you can learn even more about crypto on this podcast. Tune in to new episodes of "Coin Bureau" dropping every other day on iHeartRadio!
Check back next week for new podcasts, seasons and episodes that you won't want to miss! And if you still want more podcasts, click over to iHeart's Podcast Top 100 to stay-up-to-date with the most popular and trending shows!