Image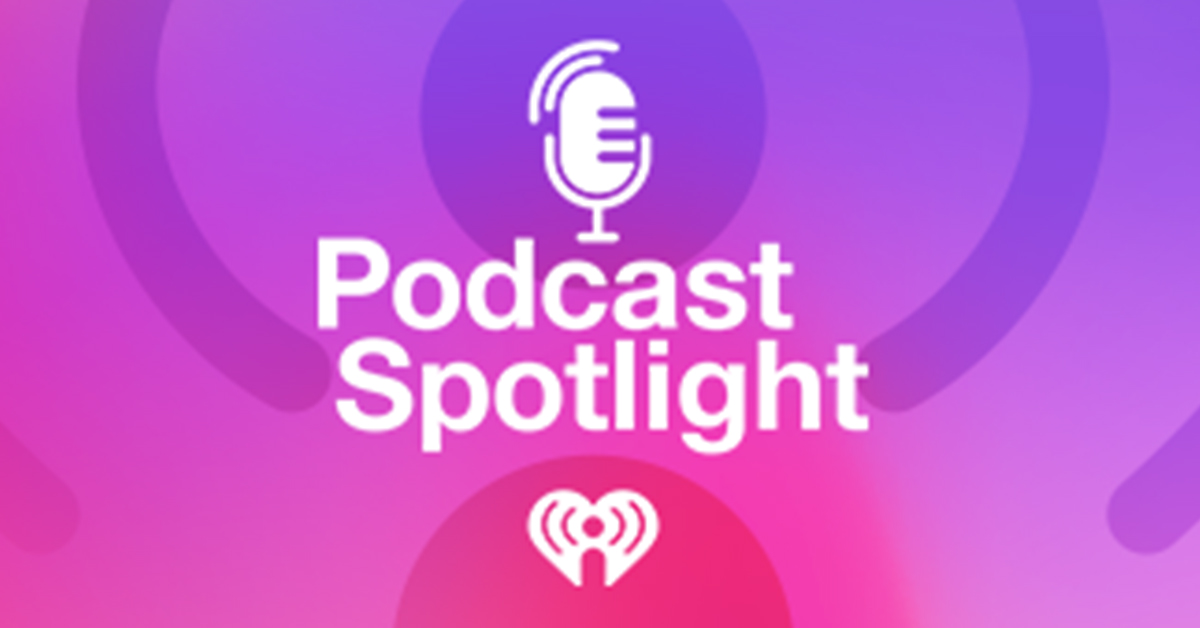 Podcast Spotlight: Looking for a New Show to Listen To? Here's What's New in Podcasts This Week!
With so many podcasts being made today, it's hard to keep up. Luckily, with the help of iHeartRadio's Podcast Spotlight, you can find something new to listen to every week. Here's the latest on iHeartRadio podcasts, seasons and episodes:
Gear up true crime fans, this first podcast is for you! "What Happened to Sandy Beal" is a gripping new iHeartRadio original podcast that investigates the unsolved death of a teenage girl in Prince George's County, Maryland. For forty years, Kim Parmer has been haunted by the prospect that someone murdered her cousin, Sandy Beal, in 1977. Join award-winning reporter Melissa Jeltsen as she untangles the mystery at the heart of Beal's shocking death. As Jeltsen searches for answers, accusations of conspiracy and cover-up begin to emerge, revealing a troubling pattern of behavior by local police that have haunted Beal's family for more than 40 years. Find out the truth of "What Happened to Sandy Beal" by streaming the debut episode, "The Girl and the Pole Yard," now on iHeartRadio!
Shonda Rhimes fans, rejoice! iHeartRadio and Shondaland Audio are welcoming Shondaland's first-ever scripted series this week. "#Matter" is a scripted series about the aftermath of police brutality. When Gerald Hayes (Amin Joseph, FX's Snowfall) witnesses his teenage son Niles' (Nile Bullock) brutal beating by police officers, a split-second decision leads him to be barricaded with one of the officers in a nearby restaurant. As the situation deteriorates and the press paints Niles as the offender, Gerald fights for justice for his late son using the one tool at his disposal at that moment: social media. Told through the lens of an investigative reporter, Kate Bell (Gemma Walsh, How to Get Away With Murder), follow the events of that fateful afternoon a year later through interviews, found surveillance footage and more. Head over to iHeartRadio to hear the high-stakes, pulse-pounding premiere episode of "#Matter," featuring Snoop Dogg as well as other star cast members, streaming now!
Last but, but certainly not least, it's time to get the facts. "In Fact with Chelsea Clinton," a talk-show style series dedicated to exploring the truth, is kicking off its sophomore season with a special twist. Join Chelsea for Season 2 as she sits down with several trailblazing women in honor of Women's History Month to discuss what's possible and how to make the world a safer, healthier, more equitable and just place for all. This week, Chelsea is joined by world-renowned designer and activist Stella McCartney to look at women in the fashion industry, the progress they've made toward equality and what needs to happen next. You'll hear everything about Stella's journey to running her own label, pushing the industry to design with more sustainability in mind, and also, what it was like to design Minnie Mouse's empowering new pantsuit after nearly a century of the character wearing only dresses. Hear the new episode of "In Fact with Chelsea Clinton," as well as two other special Women's History Month episodes, streaming now on iHeartRadio!
Check back next week for new podcasts, seasons and episodes that you won't want to miss! And if you still want more podcasts, click over to iHeart's Podcast Top 100 to stay-up-to-date with the most popular and trending shows!