Image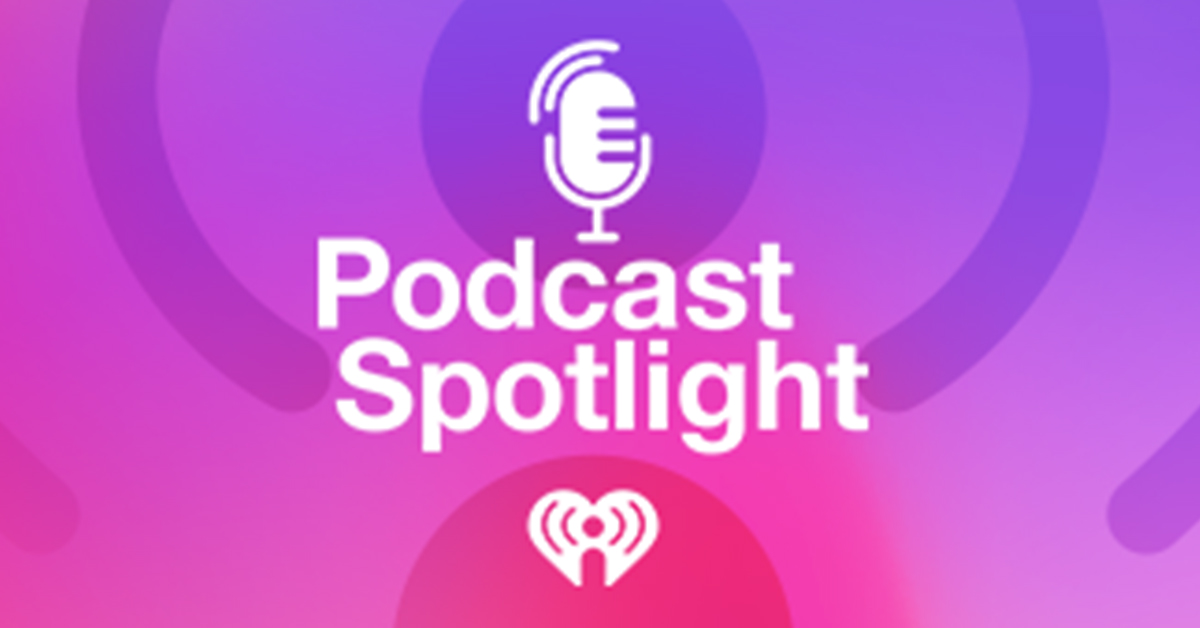 Podcast Spotlight: Looking for a New Show to Listen To? Here's What's New in Podcasts This Week!
With so many podcasts being made today, it's hard to keep up. Luckily, with the help of iHeartRadio's Podcast Spotlight, you can find something new to listen to every week. Here's the latest on iHeartRadio podcasts, seasons and episodes:
Rejoice, parents! This first podcast is for you. "The Healthy Baby Show" is a new iHeartRadio original podcast sharing hard-won parenting insight on raising a healthy and connected baby in today's world. Join founder of the organic baby food company healthybaby, Shazi Visram as she shares the knowledge she's gathered––from advocating for children's health to raising two developmentally different kids––with you! Each episode will feature eye-opening conversations with leading doctors, scientists, experts and friends on the top emerging and debated topics in parenting, weaving together personal stories with expert, evidence-based insights. Out now, episode one features actress and host of iHeartRadio's "Minnie Questions with Minnie Driver," Minnie Driver, and developmental psychologist Dr. Aliza Pressman to discuss one of the most important lessons they've learned as parents––no matter how much you plan, things never go the way you expect. You'll hear Shazi share the story of her son's autism diagnosis and Minnie discuss her unexpected pregnancy and experience as a single mom. Want to be in the know of all the things there are to know about parenting, then tune in now to the debut episode of "The Healthy Baby Show" and all season long, streaming on iHeartRadio!
Ready to be awakened? Up next, is the new investigative talk show-style podcast from iHeartRadio and Calvary Audio––"Awakened Underground." Hosted by international award-winning filmmaker and psychedelic thought leader Cody Blue, this free-form show explores the ancient art of healing yourself with plant and psychedelic medicines. Join Cody as he sits down with doctors, shamans, scientists, quantum physicists, mycologists, medicine women/men, celebrities and more who have healed themselves with plant medicines to destigmatize and demystify these ancient healing methods in an engaging episode each week. Episode one is out now, with Cody sharing his personal story of getting off pharmaceutical medications that left him struggling with side effects for over a decade, before finding himself in the heart of the Amazon rainforest working with shamans, and ultimately healing himself with psychedelic plant medicines. Hear this miraculous story, alongside Cody's conversation with his family on their own struggles with pharmaceuticals before discovering psychedelics, in the first episode of "Awakened Underground," now on iHeartRadio!
Last, but certainly not least, is "We Talk Back," a talk-show style podcast from iHeartMedia and Charlamagne tha God's Black Effect Podcast Network that gives listeners a raw and unfiltered guide to navigating femininity, men and just about everything else that comes with being a woman. Hosted by two unapologetically Black women with strong opinions, TamBam and AJ, this show features thought-provoking conversations about sex, relationships and money, with no topic off-limits––and we're here for it! Need advice on how to manage a chaotic dating life? Want to figure out what your love language is? Look no further and join TamBam and AJ as they share advice, guidance and personal thoughts on these important topics. New episodes launch every Thursday, so don't miss out on all the fun––and advice––in "We Talk Back," streaming now on iHeartRadio!
Check back next week for new podcasts, seasons and episodes you won't want to miss. And if you still want more podcasts, click over to iHeart's Podcast Top 100 to stay-up-to-date with the most popular and trending shows!