Image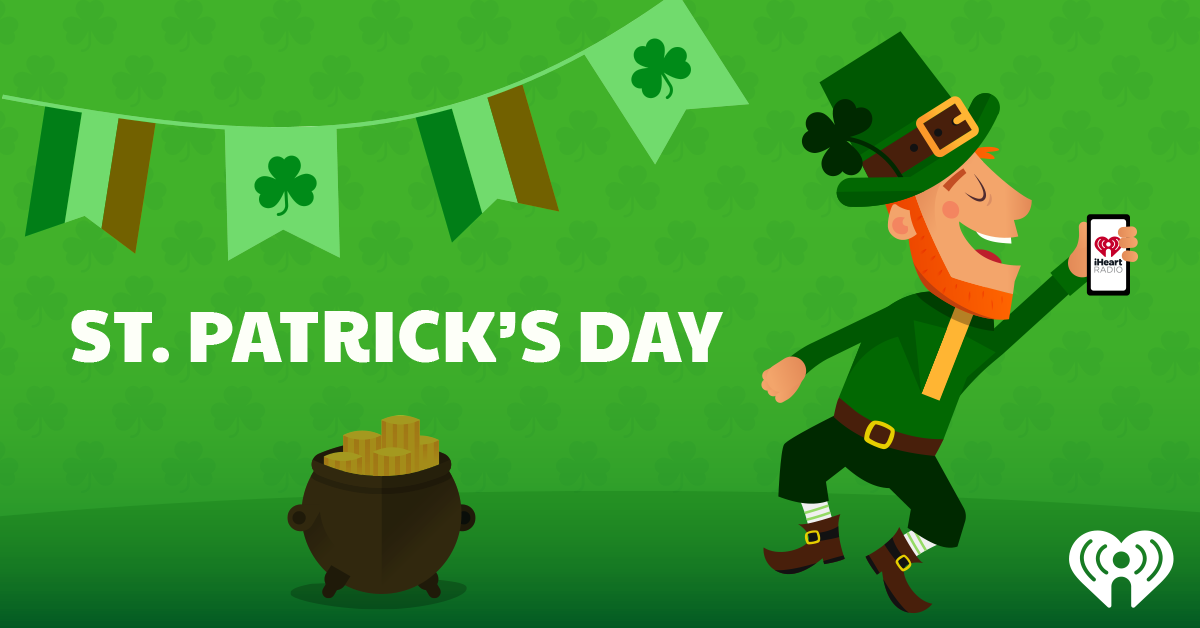 Tune Into iHeartRadio's Shamrock Radio for All Your St. Patrick's Day Favorites!
It's your lucky day! To celebrate St. Patrick's Day, Shamrock Radio is here with the perfect soundtrack to bring out the Irish in everyone on this festive holiday, streaming now on iHeartRadio.
Whether cooking an Irish-inspired dish, drinking a green beer or hosting a shamrockin' St. Patrick's Day party, throw on iHeartRadio's Shamrock Radio to hear the top hits from the greatest Irish artists and bands, streaming live all day long!
For all your favorite Celtic classics, look no further––Shamrock Radio is packed full with traditional tunes such as Celtic Thunder's "Seven Drunken Nights," The Clancy Brothers and Tommy Makem's "The Moonshiner" and The Dubliners' "Whiskey in a Jar."
Wanting upbeat tunes fit for an Irish jig? Turn up Shamrock Radio to hear songs from Celtic punk bands Flogging Molly and Dropkick Murphys, and Irish folk group The Clancy Brothers, perfect for the ultimate Irish-filled celebration.
Finally, expect to hear some truly spectacular Irish ballads like The Dubliners' rendition of "Foggy Dew," Ireland's favorite folk song chronicling the Easter Uprising of 1916, which was crooned in encouragement of fighting Irishmen.
Whatever vibe you're feeling on this St. Patrick's Day, go to iHeartRadio now to stream the festive soundtrack for all your green-filled, Irish-inspired plans. Whether listening on your way to an Irish parade or celebrating at home, Shamrock Radio has all the hits for this special holiday.
So what are you waiting for? Throw on your favorite green garb and get into the lucky spirit right now with Shamrock Radio, featuring the top songs from Irish performers and bands available only on iHeartRadio!