Image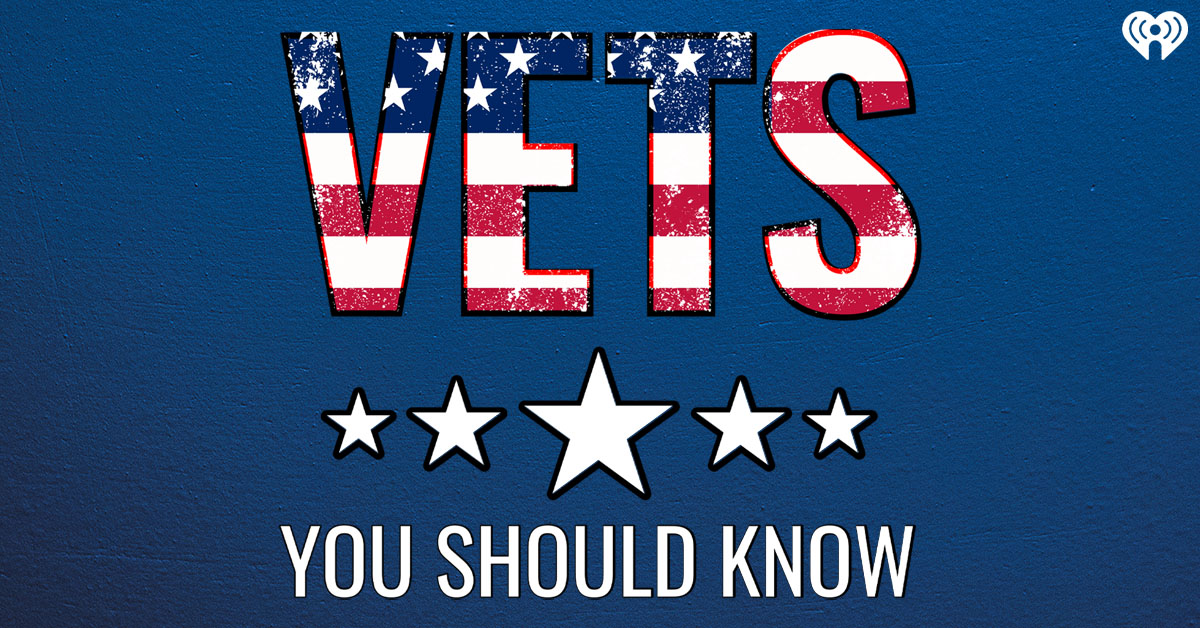 "Vets You Should Know" is a New iHeartRadio Original Podcast That Celebrates Four Incredible Veterans
This Veteran's Day, iHeartMedia is launching a brand-new limited podcast series titled "Vets You Should Know," hosted by our own Bobby Bones.
In this special four-episode series, we'll feature the incredible stories of four veterans who proudly served our country. These honorable individuals used their military experiences to bring action and purpose into their civilian life.
"Vets You Should Know" is a story-driven podcast that celebrates the hard work, perseverance and dedication of our great veterans and the work they do, from serving their country to starting a business or serving their local community, these veterans' stories all started with their influential time spent in the military.
Each episode will tell the powerful story of one Veteran, including:
Patrick Nelson (Army, Army National Guard)
After serving in the Army for six years Patrick saw a lot of loss and had been wounded himself while serving his country. Once he retired, he strongly pursued academia, finishing his college degree online. He was named one of the first Tillman Scholars. After graduation, he went to work for the Minnesota Vikings. Patrick kept striving academically and received two Master's degrees over the years. Today he's a dedicated father and husband who puts family first.
Wes Moore (CEO of Robin Hood and US ARMY 82nd Airborne Division)
Wes Moore served in the U.S. Army's 82nd Airborne Division as a captain and paratrooper, including a combat deployment to Afghanistan. Moore is now the CEO of Robin Hood, one of the largest anti-poverty forces in the nation. He is a bestselling author, a combat veteran, and a social entrepreneur.
Jeni Brett (Navy, Sonar Technician)
After serving in the Navy for just over a year, Jeni Brett was sexually assaulted during her training. After charges were dropped and her assailant walked free, she chose to stay in the Navy to become the mentor she needed during that experience for other women and lower-level officers who need advocates. In civilian life, Jeni is an anthropologist studying the experiences of women and LGBTQ veterans and how they create and join communities of care.
Kynnie Martin (Army, Military intelligence)  
When Kynnie ETSd in 2007, there weren't many resources for veterans transitioning out of the service, so she used her Post 9-11 GI Bill to obtain a Master's degree in Nonprofit Management and started working for an organization dedicated to helping veterans transition into the workforce. It was there that she became closely connected to the veteran community, and learned about the various barriers to employment for each generation of veterans. From that nonprofit, she was recruited to launch the veteran hiring program with Xcel Energy, where she now leads the veteran employee affinity group, partnering with several veteran serving organizations across the state of Colorado.
We hope these Veterans' stories will hit home with not only our millions of Veteran listeners but for everyone looking for stories of adventure, courage, and inspiration to take their next step in life. Head on over to iHeartRadio to listen to " Vets You Should Know" today!