Image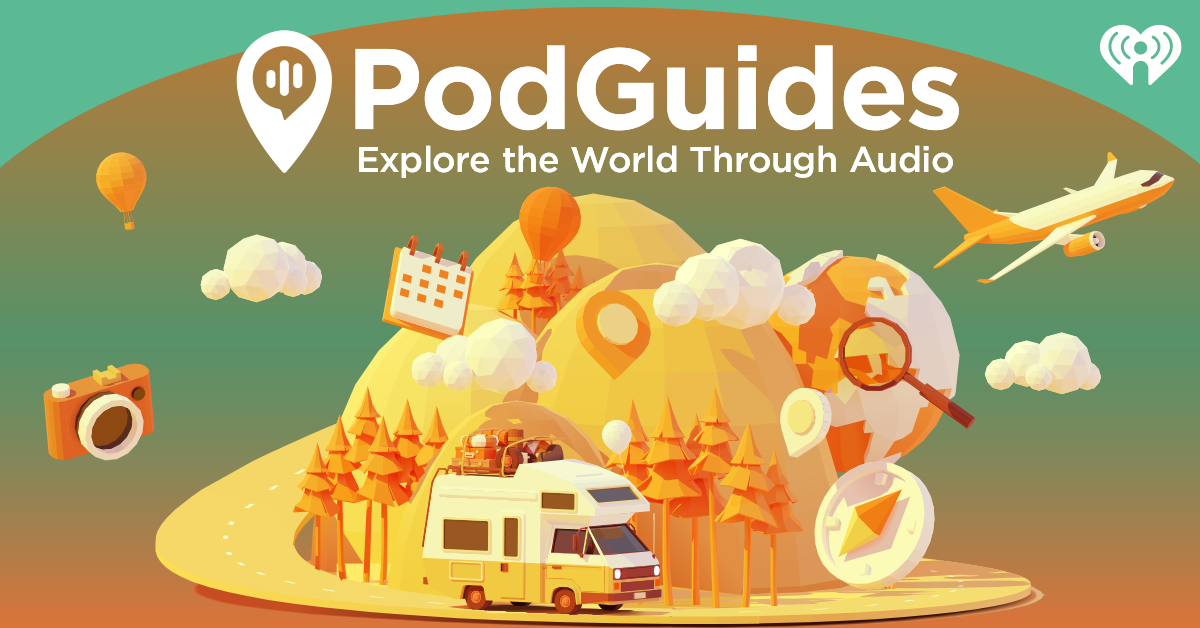 iHeartRadio's New 'PodGuides' Encourages Travel and Exploration!
Itching to travel? Look no further. Today, iHeartRadio is excited to introduce our newest, interactive product that allows users to explore the world through hand-curated podcast episodes specifically tailored to your destination.
PodGuides is a new platform that uses a map pinned with location-specific, user-generated podcasts to serve as a guide for what to see, eat and experience in top destinations around the globe. PodGuides include travel insights into more than 70 destinations around the world, from the sandy beaches of Cancun to the ancient ruins in Athens–with more being added everyday! Tune into PodGuides to travel to cities you've always dreamed of and gain inspiration for your next adventure.
In addition to exploring by city, users can also discover new destinations by searching areas of interest such as adventure travel, culinary experiences, family vacations, retirement destinations, LGBTQ travel, and more to find inspiration and create the ideal travel itinerary. Check out areas of interest out now for spring break travel, traveling as a person of color and Women's History Month destinations to get started planning your perfect Spring trip!
What are you waiting for? Adventure awaits! Click here to explore the world and discover new podcasts with iHeartRadio's PodGuides today!