This Week in Music History: December 20 - 26
It's Christmas week and we're giving the gift of throwback tunes from Flo Rida, Britney Spears and Jason Aldean - gifts so hot they'll keep you warm all winter!
December 22, 2007: Flo Rida Stays Warm in Boots with the Fur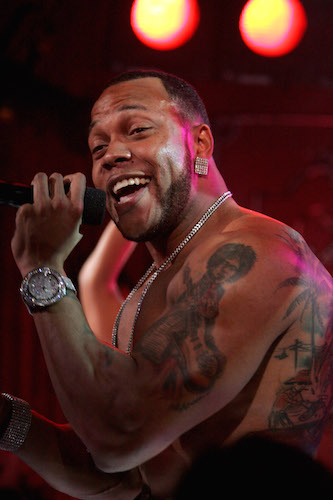 Photo by Bryan Bedder / Getty Images
This wintery week back in 2007, Flo Rida was keeping warm by singing about boots with the fur. It was this week that his debut single, "Low," went to No. 1 on the Mediabase Rhythmic chart, later doing the same on the Top 40. One of the most downloaded songs of the 2000s, "Low" remains one of Flo Rida's best singles to date, despite a repertoire of four studio albums, a variety of collaborations and well over a dozen singles. It seems nothing quite resonated as strongly as hitting the floor and getting low, low, low, low, low, low, low, low!
December 20, 2008: Britney Spears Gets a Comeback Underneath the Tree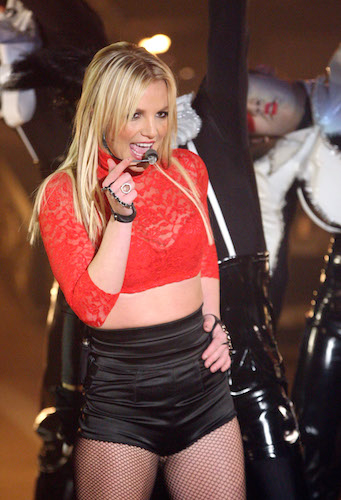 Photo by Bryan Bedder / Getty Images
Just in time for the holidays seven years ago, Britney Spears received a different kind of Christmas wish. Following her descent into true tabloid fodder, this week in 2008, Spears proved she still had her pop superstar chops when her single "Womanizer" capped the Mediabase Top 40 chart. The track quickly became her best-selling digital single since "...Baby One More Time" and even earned the singer a Grammy nomination for Best Dance Recording. "Womanizer" was the lead single off of Spears' sixth studio album Circus, which earned her the distinction of being the youngest female artist to have five albums debut at No. 1 — and a spot in the Guinness Book of World Records.
December 25, 2010: Jason Aldean Parties on Christmas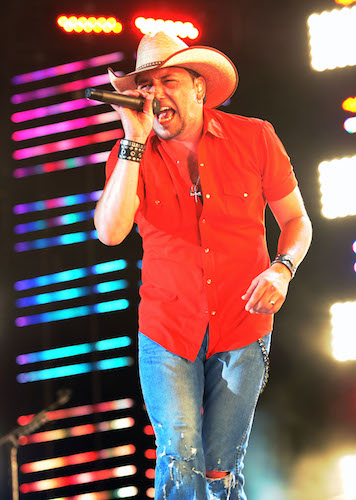 Photo by Rick Diamond / Getty Images
In 2010,
Jason Aldean
received a very special present: his fifth No. 1 on the Mediabase Country chart. This week five years ago, Aldean's cover of the

Brantley Gilbert

song "
My Kinda Party
" soared to the top of the charts. The title track off of the country star's fourth studio album, Aldean was selected to perform the single at the MLB 2011 Home Run Derby and the appearance helped hit this one out of the park. Five years later, Aldean isn't showing any signs of slowing down — "
Gonna Know We Were Here
," the fourth single off of his current album
Old Boots, New Dirt
is already a Top 5 song on the Country chart.
​​