Image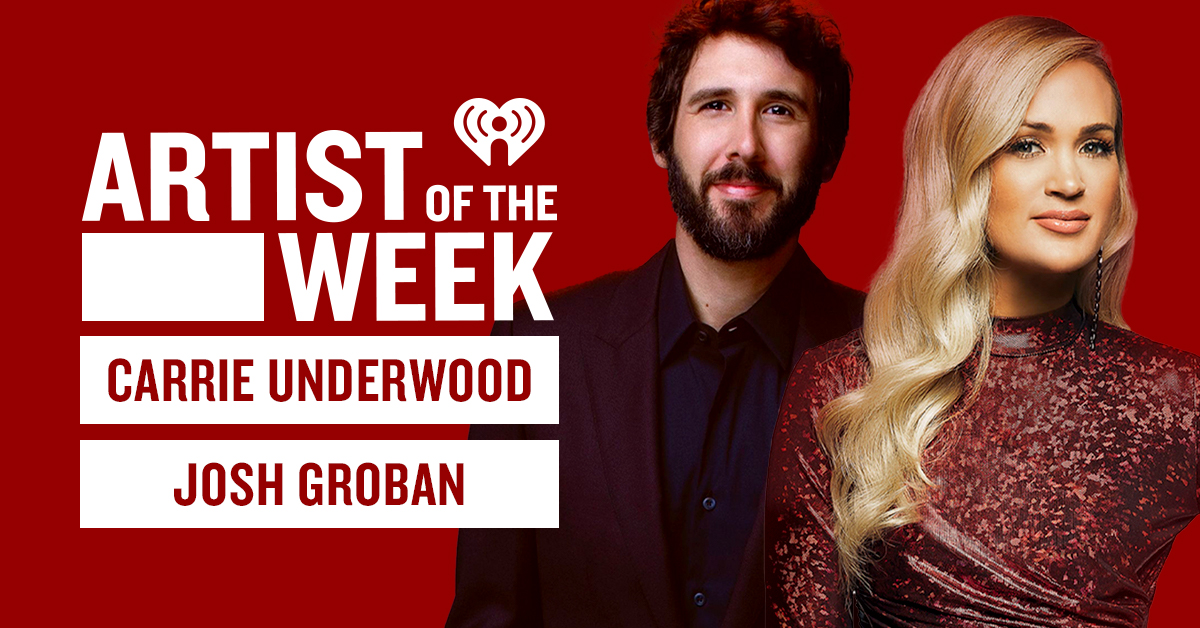 Artist of the Week: 2020 iHeartRadio Holiday Special
The holiday season is fast approaching, and with iHeartRadio the gifts just keep coming for music fans!
After announcing the star-studded lineup for this year's iHeartRadio Jingle Ball, we're ready to ring in "the most wonderful time of the year" with a brand new virtual concert, the iHeartRadio Holiday Special! This 30-minute holiday special will be hosted by Mario Lopez, and feature festive performances of holiday classics from Carrie Underwood and Josh Groban.
Every holiday season, iHeartRadio converts music radio stations across the country to all Christmas music through Christmas Day. To celebrate the annual switch to festive music this year, iHeartRadio announced the iHeartRadio Holiday Special. Tune into the iHeartRadio app on November 25 to hear Carrie Underwood perform songs from her first-ever Christmas album, My Gift, which released this year. The record even features a touching cameo from her 5-year-old son, Isaiah, who appears on "Little Drummer Boy."
In addition to Underwood, crooner Josh Groban will also share an intimate performance of the most popular holiday classics. So whip up a cup of hot cocoa and hunker down, this an epic holiday event you don't want to miss!
The iHeartRadio Holiday Special will broadcast across iHeartRadio's AC, HOT AC and Classic stations nationwide on November 25th at 7pm local time. The event will also be available on video stream on iHeartRadio's YouTube and Facebook pages, or can even be watched in VR on the Venues app for Oculus Quest.
But if you need the holiday jams right now, iHeartRadio's annual flip to Christmas music is now kicking off! Check out more than 80 stations across the country broadcasting the season's festive music from today's biggest artist, including Mariah Carey, Michael Bublé, and Mannheim Steamroller. You can also hear true Holiday classics from Bing Crosby, Dean Martin, Frank Sinatra and more around-the-clock. So tune in now!