Image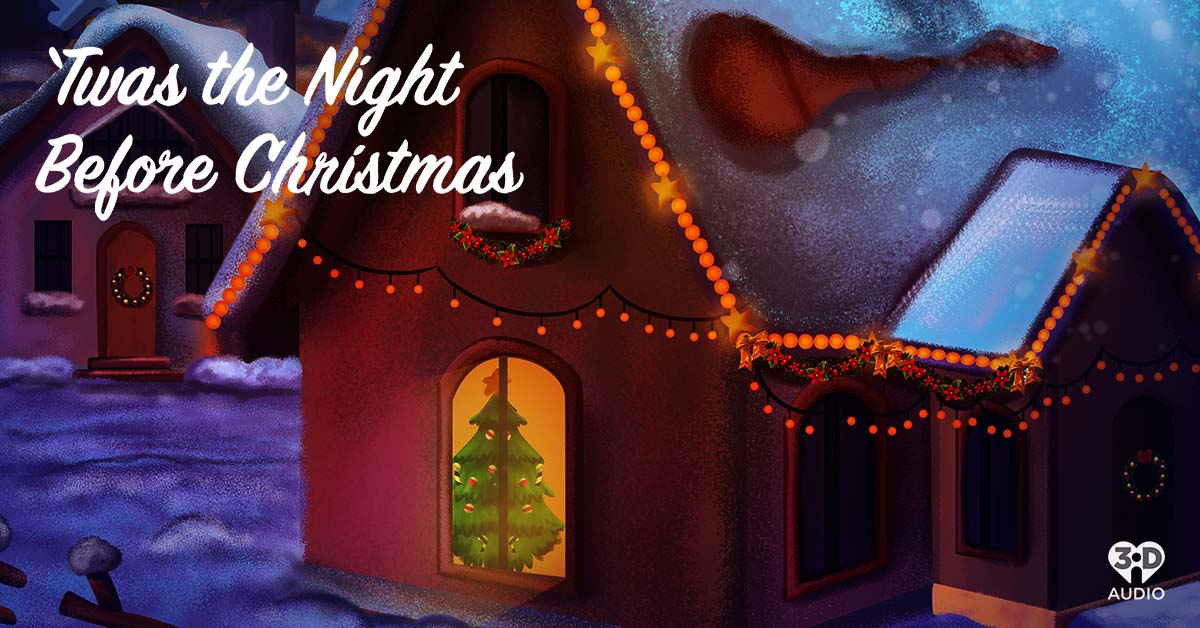 Music's Biggest Stars Read You a Holiday Classic on iHeartRadio's "Twas the Night Before Christmas" Playlist
Get ready, Christmas countdown-ers! With just days left until Santa's arrival, we're putting our own iHeartRadio spin on a time-honored tradition.
For more than 150 years, families across the globe read aloud to each other on Christmas Eve the iconic poem, A Visit of From St. Nicholas. Perhaps you recognize it better by its famous opening line: "Twas the night before Christmas and all through the house, Not a creature was stirring, not even a mouse."
Well, this year, the brightest stars in music and entertainment have gathered again to share their own reading of this most festive Christmas poem on iHeartRadio's "Twas The Night Before Christmas" playlist!
Click over to the "Twas The Night Before Christmas" playlist and hear the soothing voices of music's biggest stars, such as Bon Jovi, Elton John, Carrie Underwood and many more. Listeners can also enjoy the playlist on their Alexa smart speakers and devices, by just asking "Alexa, play 'Twas the Night Before Christmas' on iHeartRadio."
You can also hear a special group rendition of A Visit From St. Nicholas by Country All-Stars Dolly Parton, Garth Brooks, Kane Brown, Kenny Chesney, Brad Paisley, Miranda Lambert, Jake Owen, Old Dominion, Trisha Yearwood, Luke Combs and half a dozen other of country music's finest! And of course, there's even a reading from the big jolly guy himself, the one-and-only Santa Claus!
And that's not all iHeartRadio has in store for you this Christmas: for the first time, iHeartRadio's "Twas The Night Before Christmas" playlist comes paired with its own visual listening experience! Just pull up the screen when listening on mobile devices or a tablet to experience the magic of festive on-screen illustrations while each celebrity reads the poem in their own unique style.
So, whether you're curling up by the fire or baking cookies for Santa, get into the holiday spirit this Christmas Eve with iHeartRadio's "Twas The Night Before Christmas" podcast, streaming now!
Want even more holiday cheer? iHeartRadio has all the holiday music classics and modern hits with Christmas stations like iHeartChristmas, North Pole Radio and more. You can even transform your TV into a holiday-themed music frame with iHeartRadio's new, ambient visual playlists!
From the iHeartRadio family to yours, wishing everyone a very Merry Christmas and Happy Holidays!