Image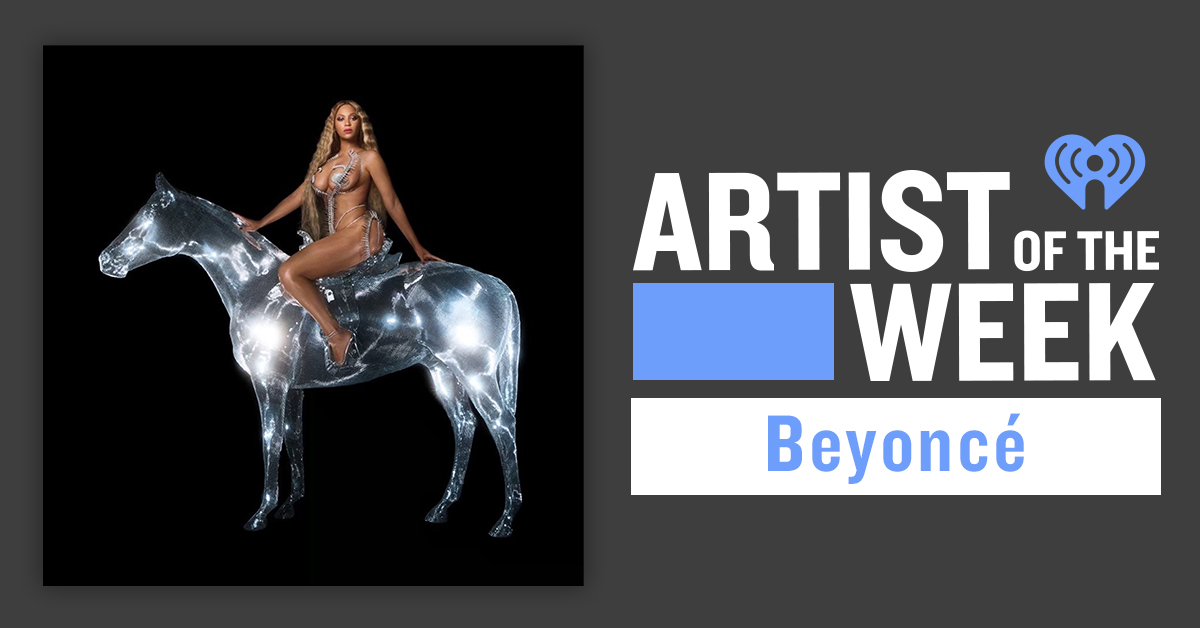 Artist of the Week: Beyoncé Is Back with Her New Album "Renaissance"
Queen Bey is back – and you better be ready to get your dance on!
Beyoncé released her highly-anticipated seventh album "Renaissance" on Friday, and it's full of immediately iconic hits that will get anyone and everyone moving. 
The 16-track, hourlong album features the debut single "Break My Soul," which set the tone for the house dance music vibe that sticks throughout all the tracks. 
Of course, Bey's biggest fans couldn't wait and stayed up until midnight to hear the album as soon as it dropped, leading to an impromptu listening party on social media. 
It's clear her fans loved the album, with standout favorites including the opening track "I'm That Girl," "Move," "Pure/Honey" and the closer "Summer Renaissance." But we bet they'll be playing the whole album at parties for years to come!
Listen to "Renaissance" now on the iHeartRadio app and iheart.com.