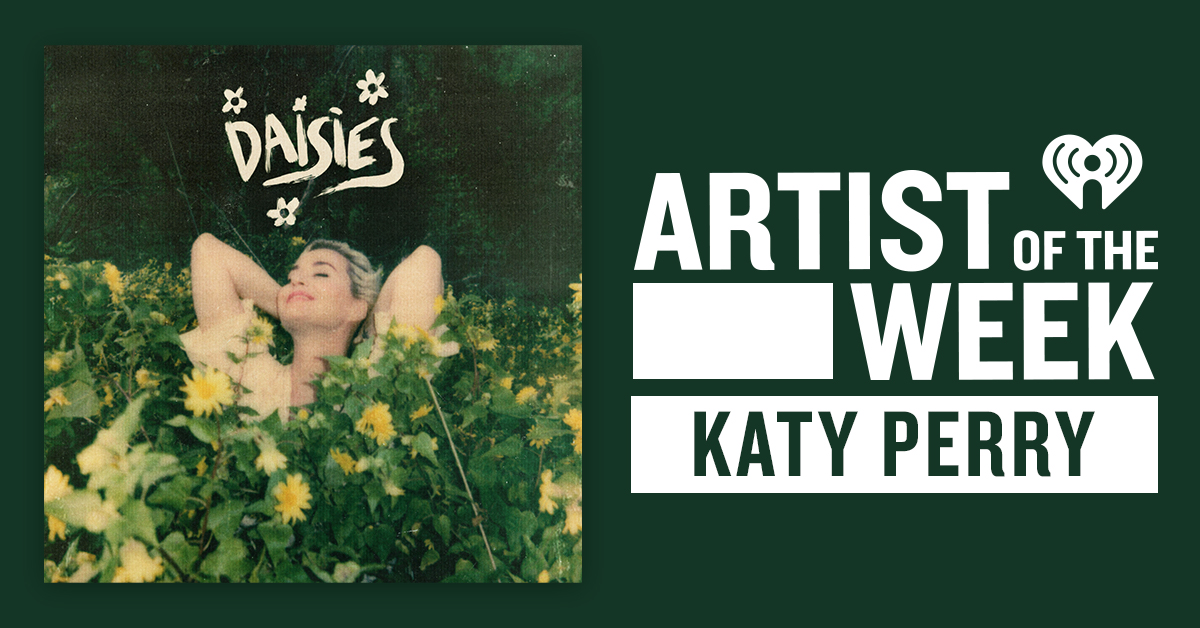 Artist of the Week: Katy Perry
Quarantine hasn't stopped Katy Perry from pouring her heart into making new music! This past Wednesday, Perry announced that her much-anticipated fifth album will be released on August 14th. But fans don't have to wait out the summer months for new music from the pop princess—Perry just released another new single, "Daisies." 
The last time we had new music from Perry was back in 2017 with her hit album, Witness. Although three years have passed, Perry has been anything but stagnant during that time. In the past year alone, she has dropped a handful of hit singles, including "Never Really Over" and "Harleys in Hawaii." And in March, she released "Never Worn White" to announce her first pregnancy with fiancé Orlando Bloom. 
According to her recent Instagram post, this new single means a lot to Perry: "I wrote this song a couple months ago as a call to remain true to the course you've set for yourself, regardless of what others may think."
"Daisies" is all about self-esteem and fighting for yourself—even when it's hardest. Just listen to the lyrics of the song's chorus: They told me I was crazy, but I'll never let 'em change me, 'til they cover me in daisies.

We're impatiently awaiting the release of Perry's new album, but "Daisies" will hold us over. We'll be playing Perry's brand new single on HeartRadio stations nationwide or via the iHeartRadio app all day long—so tune in and enjoy!