Available Now on a Screen Near You: iHeartRadio on TiVo
Picture this: you're at home, binge watching past episodes of Empire on your TiVo (can Season 2 come out already?) when all that music mogul drama starts to get you craving some more hip hop and R&B hits. Wouldn't it be great if you could switch from TV to iHeartRadio without even needing to get up from the couch? Well, we're happy to announce that, as of today, you can do just that! Jumping straight from Cookie's crazy antics to iHeartRadio's Empire Cast Radio has never been easier, thanks to our latest integration with TiVo.
The iHeartRadio app on TiVo takes all your favorite iHeartRadio features and places them seamlessly into your TiVo experience. That means you'll be able to tune in to your favorite artists, podcasts, shows and stations with the help of a remote, right from your TiVo-connected TV. Browse the Favorites section to check out your most-loved stations, then use our search functionality to listen to live or artist stations as well as thousands of on-demand podcasts—all from one place. You can even use For You to find the perfect station for the moment, tailored specifically to fit your listening habits, genre preferences and location.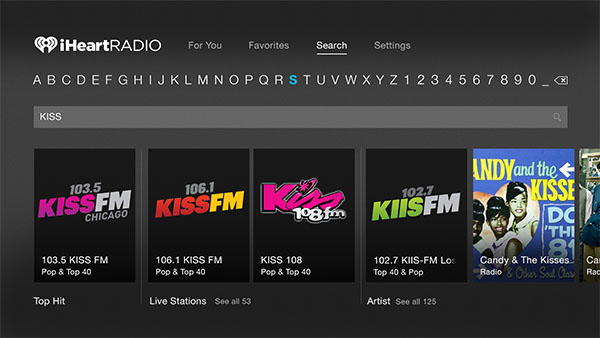 We're all about being wherever you are—whether that's on your wrist, in your car, or even from the comfort of your couch. iHeartRadio will be part of today's TiVo software update. To find our app, go to TiVo Central and click on Music & Photos.​
Available on TiVo Roamio, TiVo Mini and the TiVo Premiere line of devices.​​​​​​​