iHeartRadio Takes Flight With Virgin America
​When it comes to traveling at 35,000 feet, there's nothing like some good music to help ensure a smooth ride. Whether you're looking to be energized as you embark on a new adventure or hoping to be soothed to sleep on a red-eye, music makes everything infinitely better. That's why at iHeartRadio we're always looking for new and exciting ways to bring music with you wherever you go (and however you get there).
We've excited to announce a collaboration with Virgin America, which will bring a new music selection to the skies, curated by iHeartRadio and Virgin Produced (Virgin Group's entertainment arm). Beginning today, iHeartRadio will bring six curated and branded stations to Virgin America's Red® in-flight entertainment system at every seatback including: Atmospheres, Dub & Dubber, Dyna-Mic Flows, Pop, Skip & A Jump, Lat-Indie and Soul-igarchy.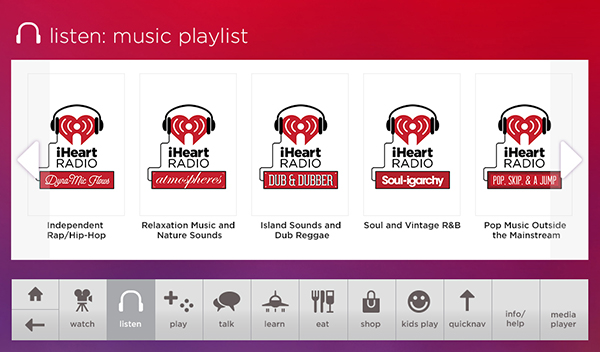 Not only can Virgin America passengers access the stations as a part of their award-winning in-flight entertainment system, but listeners can also take the experience along even after they land by tuning in everywhere iHeartRadio is—online, on mobile devices, on wearables, in-car, in-home, on gaming consoles and more.
This is just the beginning for iHeartRadio and Virgin America, so frequent fliers should keep an eye out for the big things we have in store. In the meantime, check out these new stations on your next Virgin America flight and everywhere you go via
the iHeartRadio app
!
​​​​​​​​​​​​​​