Celebrating Labor Day with iHeartRadio Show Your Stripes
As we celebrate the contributions workers have made to the strength, prosperity, and well-being of our great country this Labor Day, we feel it is important to spotlight the millions of military veterans in the United States—many of whom have had trouble finding meaningful employment upon returning from duty. In 2012, we launched iHeartRadio Show Your Stripes to address the issue of unemployment among U.S. military veterans and to encourage businesses to hire skilled veterans. iHeartRadio Show Your Stripes—whose motto is "Hire Smart. Hire Vets."—is a long-term effort to help guide veterans back into civilian life by highlighting their valuable training and experience.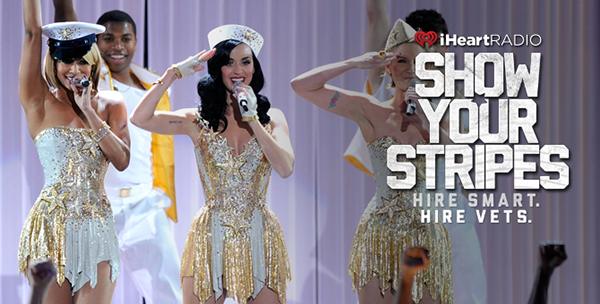 Since the program's launch, some of the biggest companies in the world have come together as part of the iHeartRadio Show Your Stripes Alliance, a coalition of businesses identified as being military-friendly who have already experienced success in hiring veterans. The goal of the Alliance is to make military-friendly businesses more visible to veterans seeking jobs, ultimately increasing veterans' applications for open positions.
At iHeartMedia we make it a priority to actively seek qualified veterans for open positions, and have been fortunate for the opportunity to hire a number of highly trained vets at multiple iHeartRadio locations across the U.S.
We caught up with military veteran Isaiah Gonzales, a producer for iHeartMedia Bakersfield and Sergeant in the U.S. Army Reserves, who spoke to us about his transition from the military into his successful role at iHeartMedia: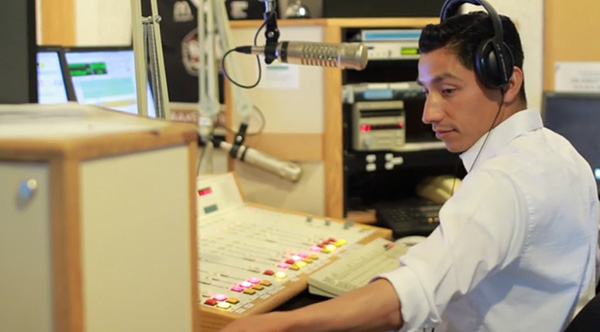 "I remember in 2008 when I first got out of the military, I was able to find a job in a couple of months. It was still a time when there was a groundswell of support for troops and veterans. I left the job to re-enlist in the reserves and to pursue my passion at broadcasting school, but finding employment a few years later was tough—the economy was still down and it wasn't easy to get hired.
Through iHeartRadio Show Your Stripes I was given the career opportunity I always wanted. I've been with iHeartMedia for two years now, and I'm grateful and proud to serve each time I hear an iHeartRadio Show Your Stripes announcement on the radio.
It's still not always easy for veterans to find a job, but working for a company with a widespread veteran employment program has given me hope again."
See how iHeartRadio Show Your Stripes affects those returning home from duty:
https://media.iheart.com/player/embed.html?autoStart=false&useFullScreen=true&mid=26322570&siteid=8169&share=http://news.iheart.com/media/play/iheartradio-show-your-stripes-26322570/

This Labor Day, as we celebrate our country's committed workforce, we encourage you to support companies that are hiring our returning veterans. Visit showyourstripes.org to join the alliance and learn more.​​​​​​​​​​​​