Image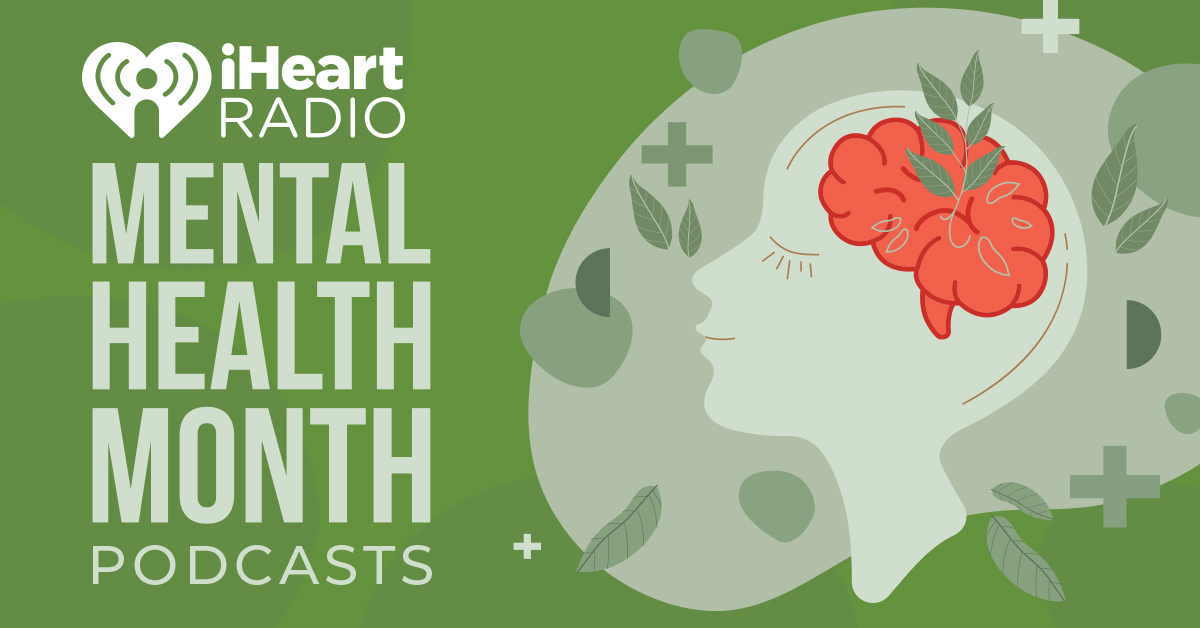 Focus on Your Wellbeing This Mental Health Awareness Month With iHeartRadio's Playlist of Courageous and Educational Podcasts!
May is Mental Health Awareness Month, and now more than ever is the time to focus more on issues of mental wellbeing and improving our own wellness. This year, iHeartRadio is shining a spotlight on mental health awareness with a collection of must-listen-to podcasts dedicated to the mind's wellbeing and happiness!
Check out our Mental Health Month Podcasts to hear a special episode of "Red Table Talk," a Facebook Watch Original, produced by Westbook Audio. The special episode features Jada Pinkett Smith hosting a deep conversation with Grammy-winning rapper Kid Cudi about overcoming his mental health problems and battle with addiction—as well as healing from her own struggles with depression and suicidal thoughts. Then, listen to "The Happiness Lab with Dr. Laurie Santos" to hear courageous conversations about overcoming setbacks, and how to actually understand yourself so you can find true happiness.
For even more wellness inspiration, stream "Oprah's SuperSoul Conversations" to hear an in-depth discussion with Dr. Bruce Perry on the impacts of childhood trauma, and the path towards resilience and healing. Or check out the "Therapy For Black Girls" podcast and educate yourself on how to better support kids facing anxiety and more of their own roadblocks to being happy.
Also, check out two original podcast series from The Black Effect Podcast Network featured on the playlist—centered around wellbeing and happiness: "Dropping Gems with Devi Brown" and "Hot Happy Mess."
"Dropping Gems with Devi Brown" is a podcast series that serves as a soft place to land, where higher consciousness meets your everyday life. Join host Devi Brown, Chief Impact Officer at Chopra Global and voice of the Chopra wellness app, and nourish your spirit, grab new tools for the journey and fall deeply in love with the highest version of who you are!
"Zuri Hall's Hot Happy Mess" is the perfect, brand new podcast for those seeking the best life, but minus the burnout. Join Zuri Hall, award-winning TV host, as she shares real stories, from real millennial women to help us all find more happiness, peace and purpose in the middle of all of life's little messes! Check out the playlist to hear a special episode on toxic relationships, and how to tell if you are in one. Zuri speaks with Reka Robinson a certified life coach and expert Dr. Jenn Hardy for an insightful and deep conversation.
Let the journey to better mental health and wellbeing begin! Check out iHeartRadio's Mental Health Month Podcasts playlist to enlighten, educate and inspire yourself all-month long to take action on improving mental health for both yourself and others.