Image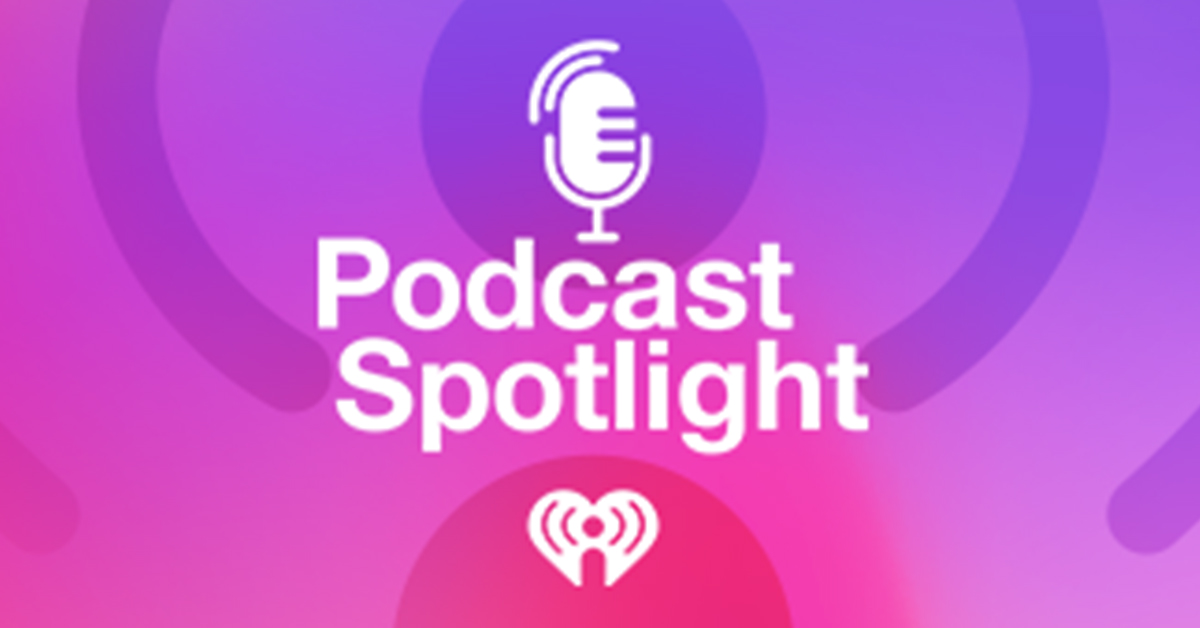 Podcast Spotlight: Looking for a New Show to Listen To? Here's What's New in Podcasts This Week!
With so many podcasts being made today, it's hard to keep up. Luckily, with the help of iHeartRadio's Podcast Spotlight, you can find something new to listen to every week. Here's the latest on iHeartRadio podcasts, seasons and episodes.
Is your New Year's resolution to live happier and healthier? Then iHeartRadio has just the podcast for you! "4 Things with Amy Brown" is an iHeartRadio original podcast showing you how to sprinkle more joy, self-care and giving back into your life. Join Amy Brown (co-host of "The Bobby Bones Show") as she discusses "4 Things" each episode that she practices to promote an overall healthy well-being and maintain an attitude of gratitude. From ways to practice self-love to must-read books, smoothie recipes, dry skin remedies and everything in between—this working mom provides all the essential tips you need to add more joy and health to your everyday routine. So kick those New Year's resolutions into high gear, and listen to brand new episodes of "4 Things with Amy Brown" streaming now on iHeartRadio!
Looking for even more self-reflection and personal growth next year? Well, the doctor is now in. "Therapy for Black Girls" is a widely popular podcast focusing on all things related to mental health, personal development and becoming the best version of ourselves, hosted by Dr. Joy Harden Bradford, a licensed psychologist in Atlanta, Georgia. Join Dr. Joy for a special New Year's episode, "Journaling for a New Year," detailing how journaling can be a powerful tool for self-reflection, personal growth and practicing gratitude. She sits down with Professor Olivia F. Scott to break down the positives that journaling has unlocked in their lives, how to get started journaling yourself and also a beautiful journaling exercise for you to wrap up 2021 and usher in 2022. Tune in to "Therapy for Black Girls" to hear this week's special episode (and many more powerful episodes), streaming now on iHeartRadio!
Last, but certainly not least, one more inspirational podcast to supercharge your new year. "In The Deep: Stories That Shape Us" is a powerful new podcast series from iHeartRadio sharing the first-hand account of Black and Latinx men, as they peel back the layers of hardship in a world that doesn't always see them for who they really are. On this week's episode, join host Zach Stafford as he sits down with Ian Manuel, who grew up homeless in the Central Park Village neighborhood of Tampa, Florida: an area riddled with poverty, gang violence and drug abuse. After being charged with the shooting of a woman (who survived) at the age of 15, Ian spent the next 18 years of his life prison. During incarceration, he relied on learning, self-forgiveness and poetry like Maya Angelou's Still I Rise to overcome his difficult situation. He even began corresponding with the woman he shot, and in a beautiful turn of events, formed a deep friendship with her. Now a free man, listen to "In The Deep: Stories That Shape Us" to hear Ian's cautionary, yet ultimately triumphant tale, streaming now on iHeartRadio.
Check back next week for new podcasts, seasons and episodes you won't want to miss. And if you still want more podcasts, click over to iHeart's Podcast Top 100 to stay-up-to-date with the most popular and trending shows!