iHeartRadio for Auto Now Available For Drivemode
Good news for all our car-owning listeners: today, we're thrilled to announce the latest upgrade to the iHeartRadio for Auto app that features a new integration with Drivemode!
Featuring a "no look" interface that allows you to focus on the road while accessing your favorite features on your Android, Drivemode works with any car audio system through bluetooth or auxiliary cable, eliminating the need for an expensive upgrade. Their gesture technology means broad swipes and taps control features like navigation, music, and even lets you respond to messages all without looking at your phone screen. Additionally, voice features allow for narrated cues allowing for safety-minded driving and easy control.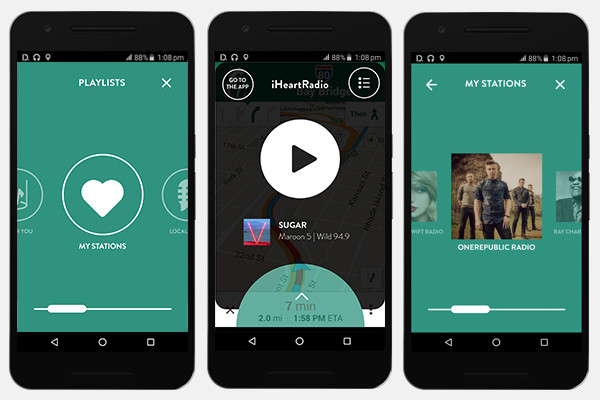 Drivemode makes the best of the iHeartRadio app— live and custom stations, favorites like "My Stations" and "For You" plus more — accessible to drivers and simplifies the way you use your phone while driving. At iHeartRadio, we know how great it is to jam out to your favorite tunes while cruisin' down the highway, and now you won't have to worry is if your car stereo is compatible!
Learn more about Drivemode here and be sure to download the app to kickstart your new on-the-road experience. Happy driving!