iHeartRadio Plus and iHeartRadio All Access Powered by Napster Now Available in Beta!
By: Darren Davis, President of iHeartRadio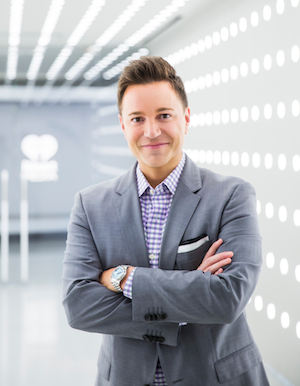 In September at our iHeartRadio Music Festival we told you about our new services "iHeartRadio Plus" and "iHeartRadio All Access powered by Napster" that were coming soon to the iHeartRadio app, and today, we are excited to share that both services have started rolling out in beta for iOS and Android users.
We didn't want to build just another music subscription service, so instead, we created the first service that uses on demand functionality to make radio truly interactive – after all, it's RADIO that's at the very "heart" of iHeartRadio. And over the past year, our team has been heads down, focused on bringing our new products to life.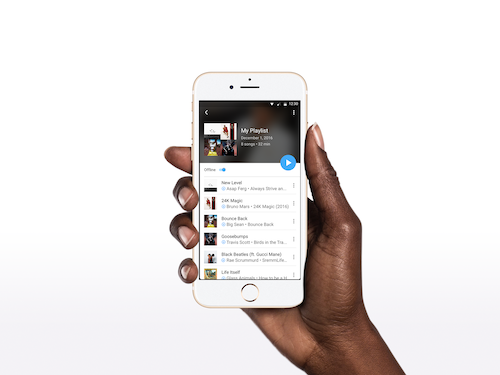 Our free iHeartRadio service that's enjoyed by more than 90 million registered users will still be free with all the same features you have come to love. And now, we can offer the best of live radio combined with easy-to-use features like the ability to save and replay songs directly from live and custom Artist Radio stations, personal music playlists, the ability to search for and play any song instantly and offline listening when you don't have an internet connection. So, what's the best option for you?
iHeartRadio Plus, $4.99* a month, completely transforms live radio listening with the addition of:
Replay:

Gives you the ability to instantly replay songs from the radio and then return to the live radio station in progress;



Live and custom Artist Radio stations:

now equipped with a save button, allowing you to instantly save songs from the radio directly to your My Music playlist for playback any time;



Search:

Search and play any song from a library of millions of tracks;



Unlimited skips

: When listening to custom Artist Radio stations you will no longer have a limit on the number of songs you can skip.



Or, take it up a notch with iHeartRadio All Access powered by Napster. At $9.99* a month, it provides all the benefits of iHeartRadio Plus with several additional features:
Build your personal music libraries: Completely create, control and curate playlists from a library of millions of tracks;

Gives you total flexibility to listen to your music the way you want, when you want: With no playback cap and the ability to reorder, delete and sequence your playlist experience as well as manage unlimited playlists;

Access offline listening: You can now enjoy offline listening and take your music and playlists with you everywhere you go, even when you don't have a data connection.

Available starting now in beta on iOS and Android devices, the two new services will be fully available on mobile and desktop in January 2017 - be sure to take advantage of our 30-day free trial to give it a whirl, and since this is beta, this is our opportunity to work through any needed tweaks and updates, so please continue to share your feedback through this test phase.
Thanks for coming on this journey with us – we hope you all enjoy using iHeartRadio Plus or iHeartRadio All Access powered by Napster as much as we do. It was definitely a labor of love, and we couldn't have done it without all of your great feedback. ​​​​​
*App stores charge a standard transaction fee for purchases made through their services on mobile devices.