Image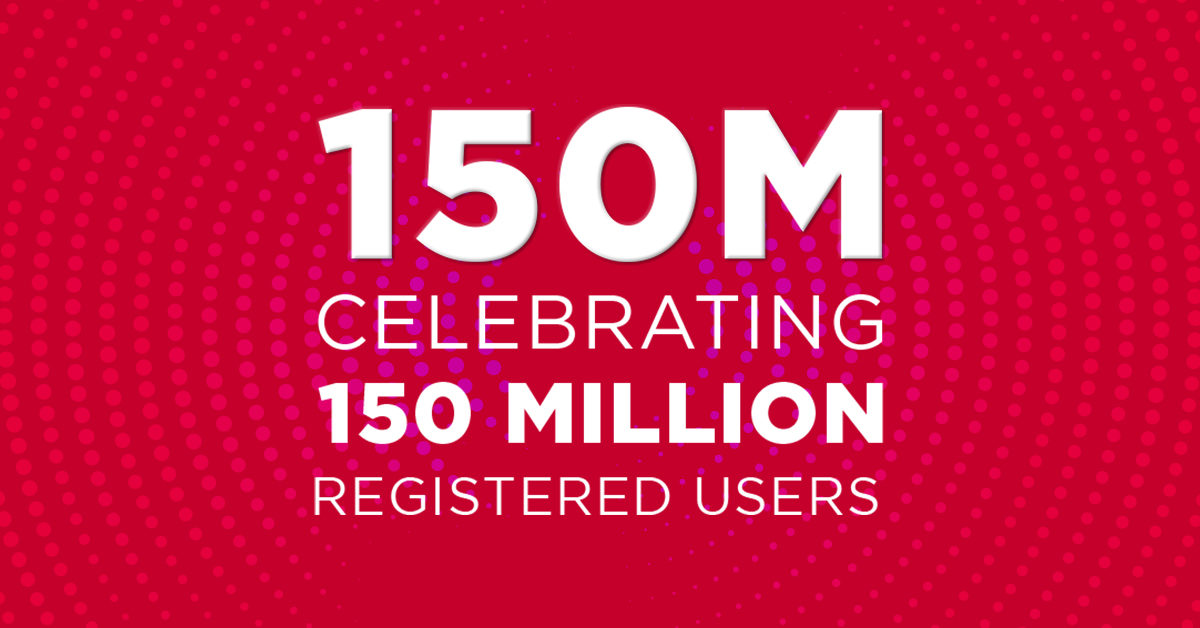 iHeartRadio Celebrates 150 Million Registered Users!
Join iHeartRadio in celebrating this tremendous new milestone, and get a sneak peek at all the new iHeartRadio entertainment in store for you this year!
We're celebrating big news at iHeartRadio today: we've officially surpassed 150 million registered users! It's been a challenging, but also exciting and innovative year at iHeartRadio, and we're lucky to have shared it all with all of you!
But this new milestone isn't all that's giving us cause for celebration. In addition to eclipsing 150 million users, iHeartRadio has also seen an explosion in growth of app downloads, music and podcast streaming and more!
As audio streaming grew even more popular during the pandemic, iHeartRadio has now recorded more than 3 billion app downloads, with monthly downloads peaking as high as 28% as compared to last year. One big reason for this growth: iHeartRadio's continued dedication and innovation in the growing podcasting space.
As the No. 1 podcast publisher globally according to Podtrac, iHeartRadio has doubled down on growing our expansive library of iHeartRadio Original podcasts, which includes some of the most-listened-to podcast series in the world like "Stuff You Should Know," "The Ron Burgundy Podcast," "Fake Doctors, Real Friends with Zach + Donald" and  "Las Culturistas with Matt Rogers and Bowen Yang."
iHeartRadio has also added to our ever-growing streaming catalog, which features millions of songs and curated playlists across a variety of moods and genres, as well as thousands of live stations hosted by the biggest names in radio like Elvis Duran, Ryan Seacrest, Ellen K., Charlamagne Tha God, Bobby Bones and Delilah.
And it's not just our listeners that are growing, but our social audience, too! iHeartRadio now has a total social audience of 234 million.
So, thank you to all of our incredible fans and listeners for the support and love! This one's for you—and we're so excited to show you all the incredible music, podcasts, live events and more that we have in store for you this year!