Image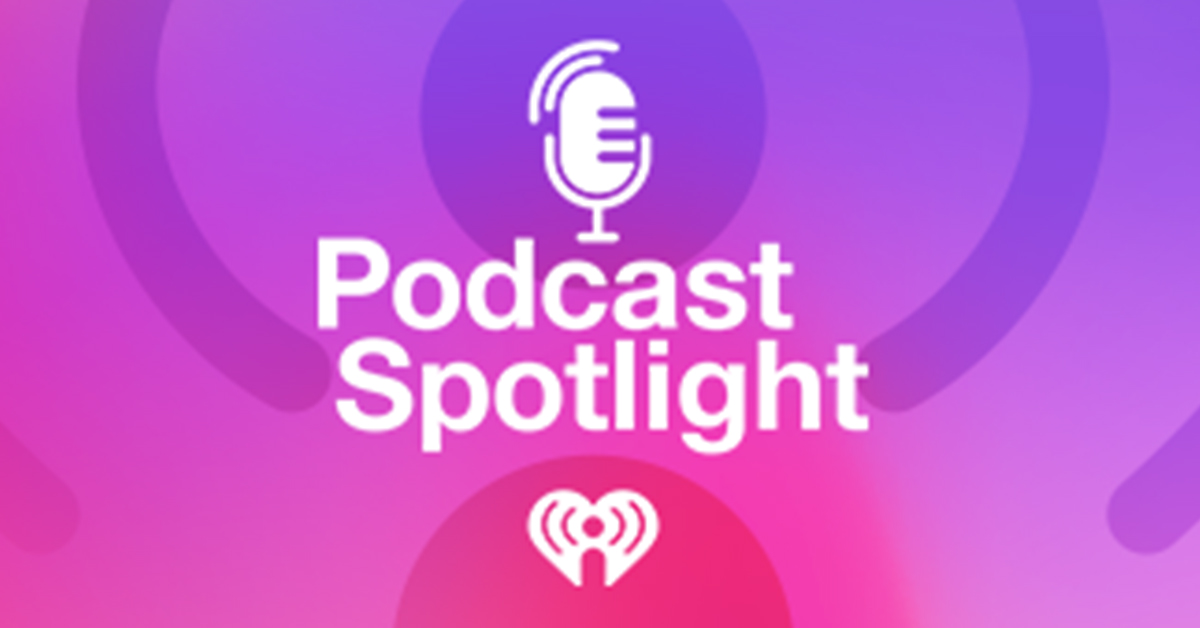 Podcast Spotlight: Looking for a New Show to Listen To? Here's What's New in Podcasts This Week!
With so many podcasts being made today, it's hard to keep up. Luckily, with the help of iHeartRadio's Podcast Spotlight, you can find something new to listen to every week. Here's the latest on iHeartRadio podcasts, seasons and episodes.
Any Paris Hilton fans out there? The original influencer now has her own podcast, with a twist! "This Is Paris" is a new audio experience hosted by Paris Hilton that blurs the lines between podcasting and social media. Join Paris each week as she speaks candidly with her celebrity friends and family to discuss the latest in pop culture, newsmakers and icons. For her podcast, Paris will sit down for emotional and authentic in-depth conversations with a multitude of unexpected guests—as well as post innovative "Podposts" episodes that are shorter and more spontaneous, like a social media post. In "Podposts," you'll hear Paris do things like sharing her favorite wellness routines or answering your questions from her hotline! Plus, In her latest episode Paris talks about her recent engagement to Carter Reum- revealing all of the juicy details, including the ring and what's in store for the two love birds. With her fiancé Carter by her side, they both are letting you in on every detail. Get closer and more personal than ever with Paris, and head over to iHeartRadio to hear the first couple episodes of "This is Paris," streaming now!
Are you ready for more shock and delight, Bridgerton fans? Then go behind-the-scenes of the new hit show Bridgerton like never before with the official companion podcast! "Bridgerton: The Official Podcast" is your peek behind the curtain of Shondaland's epic Bridgerton series. Much like Lady Whistledown from the show, our hosts will gossip about how the show was created and have in-depth conversations breaking down Bridgerton's storyline, lore, music, costumes and so much more! Join host Gabrielle Collins alongside guests Jess Brownell, Dr. Hannah Greig and Annabelle Hood as they take you into the effervescent world of Bridgerton and interview the creators who brought the series to life! Don't miss "Bridgerton: The Official Podcast" premiering tomorrow on iHeartRadio.
Next up, ever wonder what's going on in the minds of Gen Z? Find out with "Prompt Us," a brand podcast holding honest conversations about modern faith, relationships and professional life through the eyes of three Gen Z guys. Join Gabriel, Chad and Zac as they banter about life and faith in the search for truth, clarity and motivation as young adults. Each episode of "Prompt Us" is prompted by the audience themselves, meaning you choose the topics and get to hear about all the things you want to know, but that no one else is talking about right now. The premiere episode of "Prompt Us" features something we all can relate to, staying hopeful and positive during the pandemic. So tune in to iHeartRadio now for this candid and inspiring conversation, as well as more "Prompt Us" episodes dropping weekly!
Check back next week for new podcasts, seasons and episodes you won't want to miss. And if you still want more podcasts, click over to iHeart's Podcast Top 100 to stay-up-to-date with the most popular and trending shows!