Image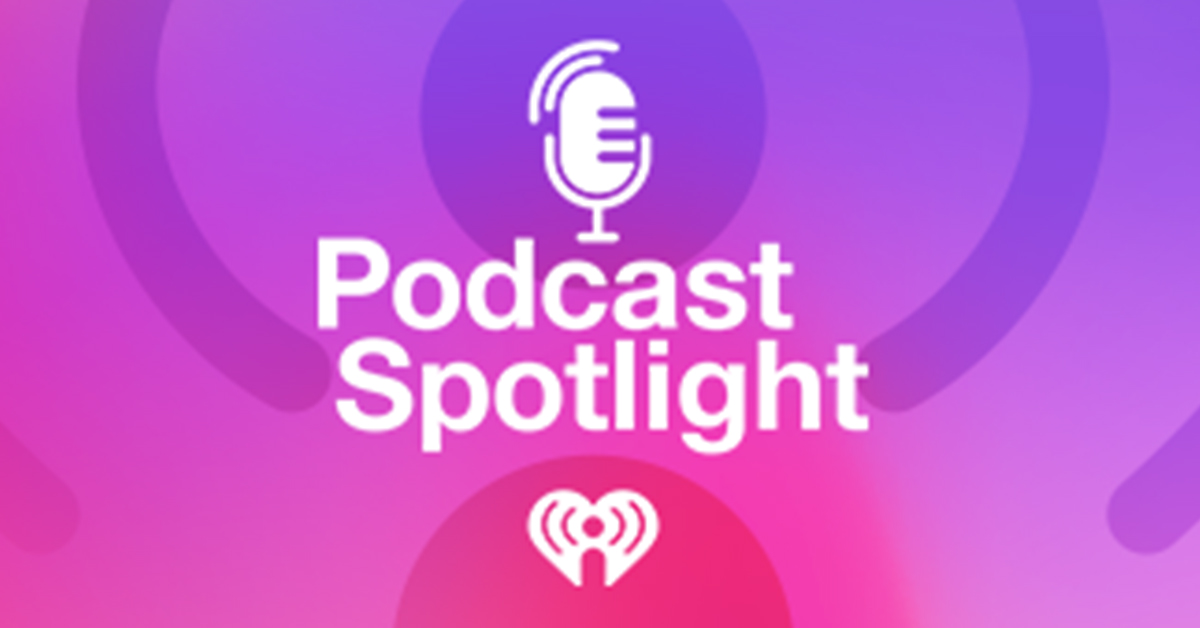 Podcast Spotlight: Looking for a New Show to Listen To? Here's What's New in Podcasts This Week!
With so many podcasts being made today, it's hard to keep up. Luckily, with the help of iHeartRadio's Podcast Spotlight, you can find something new to listen to every week. Here's the latest on iHeartRadio podcasts, seasons and episodes.
Do you believe in ghosts? If not, this new haunting podcast from iHeartRadio and Grim & Mild might make you start. "Haunted Road" is a new series that takes you on a guided tour of America's most haunted locations. Join Amy Bruni, star of hit TV shows Kindred Spirits and Ghost Hunters, as she investigates the most suspicious paranormal activity around the country. From an Iowa house ravaged by an ax murderer, to the Oddfellows asylum in Missouri, to Lizzie Borton's Massachusetts mansion—Amy searches for the truth behind these haunted places, with the help of expert paranormal investigators who have actually been there. So, whether you're a fan of things that go bump in the night, a lover of history or just looking for a good scare—be sure to check out "Haunted Road." The first, chilling episode is streaming now on iHeartRadio!
Any fans of the Geto Boys in the house? This next podcast is for you! "Geto Boys Reloaded" is a brand new original podcast from iHeartRadio and the Black Effect Podcast Network that brings the hip hop legends back together. Join hosts Scarface and Willie D as they bring forth compelling and thought-provoking conversations around music, entertainment, social issues and more. Just like their boundary-pushing, and sometimes, controversial music—the "Geto Boys Reloaded"  podcast pulls no punches in breaking down the biggest social and political topics of the day. The inaugural episode features an insightful conversation with the one and only J. Prince. So load up iHeartRadio now to hear the inaugural episode of "Get Boys Reloaded!"
Last, but not least, our final podcast is perfect for fans of comics and social commentary alike. "Aack Cast by Jamie Loftus" is a brand new iHeartRadio Original podcast series that explores the iconic and much-maligned comic strip: Aack! Cathy. Created by Cathy Guisewite in the 1980s, Aack! Cathy chronicled the day-to-day tribulations of its titular working woman for nearly 35 years, meeting both praise and derision along the way. In this podcast, join Jamie Loftus (host of "Lolita Podcast" and "My Year in Mensa") as she weaves between reporting and fiction to put the cruelly treated everywoman in context. So what are you waiting for? Listen to the "Aack Cast by Jamie Loftus" to learn all about the complicated history behind one of the longest-running comic strips of all time! Episodes one and two are streaming now on iHeartRadio!
Check back next week for new podcasts, seasons and episodes you won't want to miss. And if you still want more podcasts, click over to iHeart's Podcast Top 100 to stay-up-to-date with the most popular and trending shows!