Image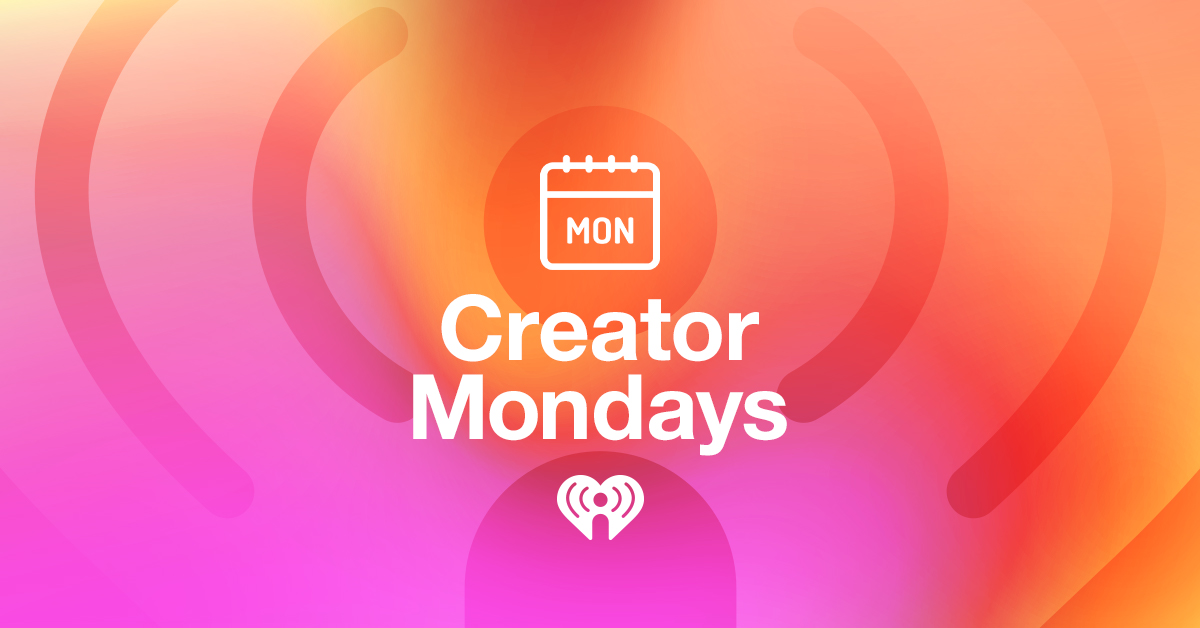 Creator Mondays: Jamie Loftus
Looking for a new way to get inspired and start the week off the right way? Grab a cup of coffee and join us for a brand new series: "Creator Mondays." Each week, we sit down with one of the incredible hosts from our iHeartRadio community to talk podcasts, hosting life, Monday motivation routines and much more!
This week, we're thrilled to be joined by Emmy-nominated comedian, tv writer and journalist: Jamie Loftus. You've probably heard Jamie hosting the popular podcasts "My Year in Mensa" and "Lolita Podcast," which has appeared on best-of lists for the New York Times, the New Yorker, Glamour, The Guardian and more. But Jamie has also created and starred in her own digital short, Irrational Fears, on Comedy Central—as well as written jokes for Robot Chicken on Adult Swim, Magical Girl Friendship Squad on SyFy and other popular comedy shows. She also recently debuted a brand new podcast, "Aack Cast by Jamie Loftus," that explores the iconic and much-maligned comic strip: Aack! Cathy.
Read on to learn more about Jamie's journey into comedy, how her mom's Aack! Cathy fandom inspired her to create a new podcast and the importance of not being an asshole.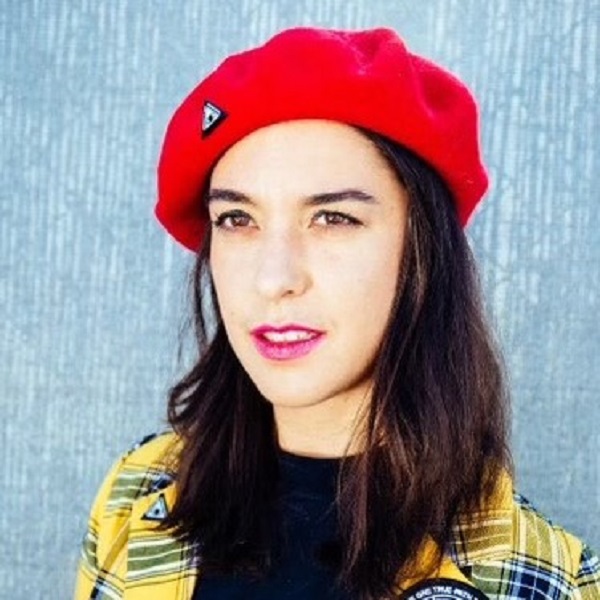 What drew you to podcasting, and how did you become a host?
This is gonna sound bizarre, but I swear a woman approached me one day in the park one day in 2016 and informed me that she had been sent by God to tell me to begin podcasting. (My friend Caitlin Durante and I were relatively new to the LA comedy scene and wanted to talk about feminism, make fun of movies, and talk with comedians whose work we loved.)
What is it about the medium of podcasts that make them so special and popular?
I think that podcasts, for better and for worse, lend themselves to building a strong community between listeners and hosts. This can be a really cool experience and has been a positive one for me over the years—I've learned a ton from my listeners and it's exciting to hear their thoughts, and I think I've become a better creator and person for having heard from and connected with them. It can also be terrifying when the ideas and people platformed on podcasts are harmful and exclusionary, particularly when listeners have already formed a bond with the host. On another note, I would like to say that most podcasters are shorter in person, except for me.
What is the story behind your latest podcast, "Aack Cast?" And why did you want to focus on Aack! Cathy?
I'm really interested in symbols we take for granted, or that have such an unquestioned meaning that people don't really stop to question why they started feeling that way in the first place. Cathy comics definitely scratched that itch for me—a lot of people associate the character as a parody of womanhood without ever reading a single strip, when the reality is that she's a fascinating entry point to understanding an entire generation of women, whether you're a fan or not. The strip's creator Cathy Guisewite is a unique figure in the medium, and I've really enjoyed figuring out where her work and career fall into women's history in comic strips and how women are perceived and often mocked for voicing their insecurities or dissatisfaction with the world around them.
Is it hard to be funny when you are having an off day or feeling sad or angry? Do you have any words of wisdom for getting through off days with some humor and levity?
Not to be Warped Tour about it, but I'm sad and angry most days, so you have the option to channel your generational emotional repression or to find the pieces of your sadness and anger that are funny. Getting sad and angry about something futile is always funny. If I'm really going through it, I watch anything that Chris Fleming has ever made and feel better instantly.
What advice do you have for anyone who dreams of hosting a podcast, doing comedy or especially, hosting a comedy podcast?
My only advice is don't be an asshole—most pieces of advice I've been given against my will about comedy and podcasting have been pretty useless. Someone could, for example, tell you that eating a raw egg onstage is not comedy, and that advice would be wrong. Someone could, for example, tell you that editing your podcasts in iMovie makes you a loser, and they would be wrong. Do whatever you want as long as it's not hurting anyone, and maybe you'll get a free mattress at some point.
What inspires you, and do you have any Monday tips to help kick off each week the right way?
I like to remember the people I work with whose work I admire and who make my life better and I hope vice versa, then I watch a solid hour of YouTube videos on company time and don't feel bad about it, and then I start working.