Image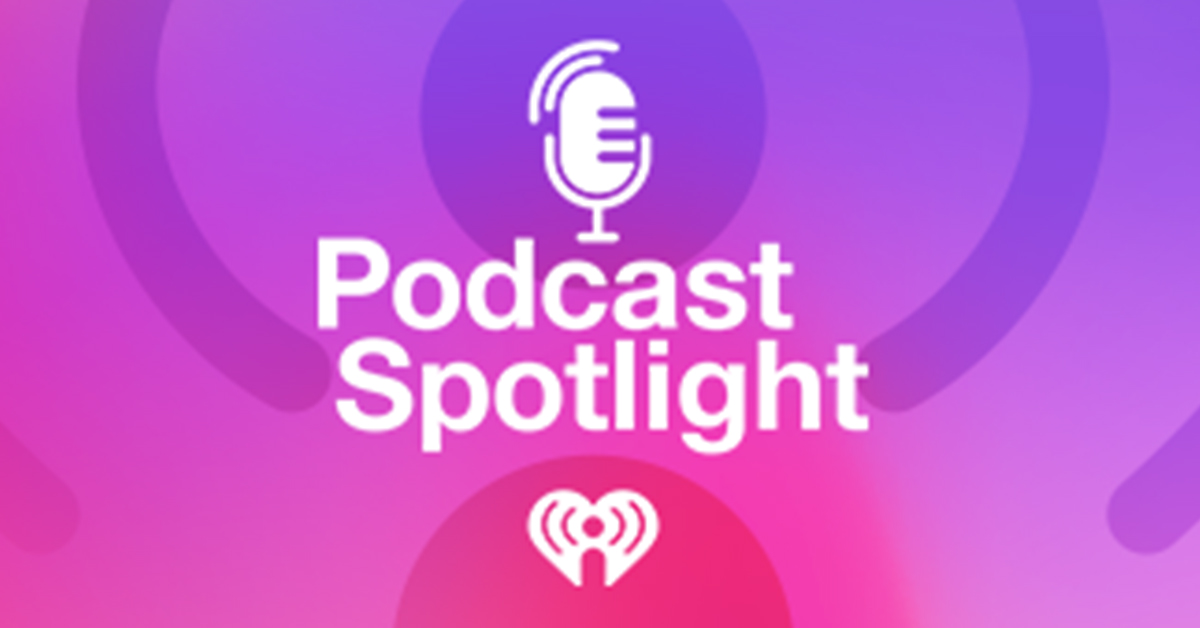 Podcast Spotlight: Looking for a New Show to Listen To? Here's What's New in Podcasts This Week!
With so many podcasts being made today, it's hard to keep up. Luckily, with the help of iHeartRadio's Podcast Spotlight, you can find something new to listen to every week. Here's the latest on iHeartRadio podcasts, seasons and episodes.
Get ready LeAnn Rimes fans: the Grammy Award-winning singer's wellness podcast, "Wholly Human with LeAnn Rimes," is back for a new season! "Wholly Human with LeAnn Rimes" is a podcast dedicated to helping people achieve a fuller sense of inner peace, healing and happiness. Season 1 reached #2 on iTunes Health & Fitness chart and in the Top 35 overall for podcasts worldwide. After shooting to superstardom as a teenager, Rimes has weathered the highest heights and the lowest depths, all while in the public eye, for nearly three decades. Join her as she gets even more personal in the second season, sharing what she's learned about insecurity and anxiety and how to build a mental health and wholeness toolkit. In episode one of Season 2, LeAnn sits down with Dr. Ethan Kross, renowned psychologist and best-selling author, to discuss how to harness the power of the voices inside your head to heal, rather than hurt. You don't want to miss it! Tune into iHeartRadio to hear new episodes of "Wholly Human with LeAnn Rimes," streaming now!
Do we have any fans of The Daily Show in the house? This next podcast is just for you! "Beyond the Scenes from The Daily Show with Trevor Noah" is a brand new original series from iHeartRadio and Viacom's Comedy Central. Join host Roy Wood Jr. (correspondent for The Daily Show) as provides an inside look at how the reporters, writers and producers of the Emmy Award-winning series use comedy to shed truth on today's most complex issues, from racial injustice to sex robots. Each episode features a behind-the-scenes look by a new member of the show, including correspondents Desi Lydic, Dulcé Sloan, Michael Kosta, Ronny Chieng and contributor Jordan Klepper. So, listen now to the premiere episode of "Beyond the Scenes from The Daily Show with Trevor Noah," featuring writers X Mayo and Ashton Womack on a deeply personal discussion on therapy in the Black community, streaming now on iHeartRadio!
Last, but certainly not least, iHeartRadio is proud to announce the debut of a brand new series from iHeartMedia's My Cultura: the new podcast network dedicated to elevating Latinx voices and creators. " Life as a Gringo" is an all-new podcast featuring a familiar face, Breakfast Club Producer and Z100 On-Air Personality, Dramos. On the podcast, you'll hear the perspective and voices of American-born Latinos, who live their lives existing in a gray area. Those who are looked at as a gringo (or "too white") by their family, while also being constantly reminded that their house smelled different or their parents' music was "weird" by those they grew up with in the states. Tune in now to the debut episode to listen as Dramos sits down with his parents to talk about the effects his upbringing has had on adult life. Hear "Life as a Gringo" now on iHeartRadio!
Check back next week for new podcasts, seasons and episodes you won't want to miss. And if you still want more podcasts, click over to iHeart's Podcast Top 100 to stay-up-to-date with the most popular and trending shows!