Image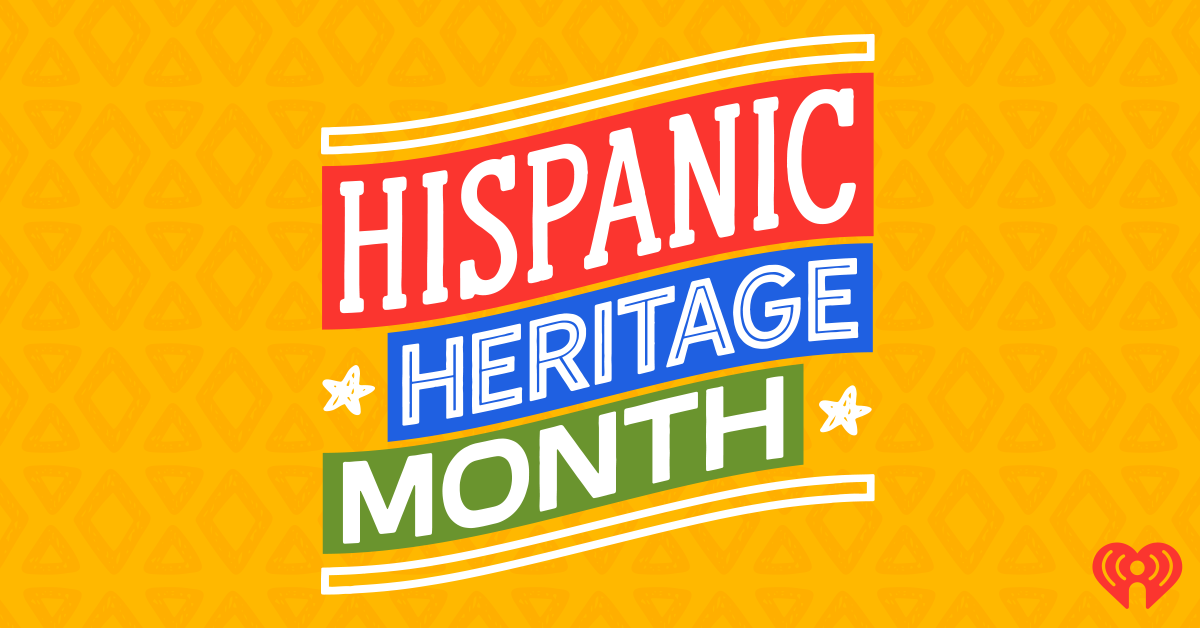 Celebrate Hispanic Heritage Month With My Cultura's Playlist of Inspiring Podcasts
September 15 marks the beginning of Hispanic Heritage Month: a celebration of the remarkable achievements and contributions of Hispanic and Latinx communities across social justice, culture, science, politics, the arts and more.
The influence of the Hispanic population in the U.S. is undeniable, and according to the latest census, Hispanic Americans drove 51.1% of the country's total population growth. As we recognize the contributions and influence of Hispanic Americans, we invite you to immerse yourself in the richness and diversity of the newly created My Cultura podcast network!
iHeartRadio has hand-picked a collection of must-listen-to My Cultura podcasts series and shows to kick off Hispanic Heritage Month with a bang. Listen now to these special episodes featuring celebrities and activists like Eva Longoria, Wilmer Valderrama, Amara La Negra and even more influential figures as they share stories spotlighting inclusivity, representation and the beauty of Hispanic and Latinx culture.
Check out a special episode of the "Exactly Amara" podcast to hear singer Amara La Negra discuss the importance of representation, what it was like growing up and understanding her Afro Latinidad and how she continues to advocate for Latinos. Then, hear more on what it's like to grow up as an American-born Latino on featured episodes of "Life as Gringo," hosted by the one-and-only "Breakfast Club" Producer and Z100 On-Air Personality, Dramos.
Want even more podcasts? Listeners can also hear the "Essential Voices with Wilmer Valderrama" podcast for stories on the importance and impact of essential workers. Or join Enrique Santos (iHeartLatino chairman and chief creative officer) and José Díaz-Balart (anchor for Noticias Telemundo) for the limited podcast series "SOS Cuba" to learn about what's motivating Cubans to take to the streets against the country's repressive regime.
And if you want something a bit more lighthearted, there's also the "In The Heights: El Suenito" limited series: the official companion podcast to Lin-Manuel Miranda's musical-turned-movie, hosted by actress and activist Eva Longoria! Or, take a seat at the table with three generations of the Estefan family for "Red Table Talk: The Estefans" to talk about the biggest cultural issues of today, from coming out to mental health and more.
So let la celebración de Hispanic Heritage Month begin! Check out the featured My Cultura Podcasts playlist to honor, educate, inspire and share incredible stories about the immense impact and importance of Hispanic and Latinx communities. Then, this month-long celebration will be capped off with the annual iHeartRadio Fiesta Latina 2021 live from Orlando! Join us on October 16 for a night of non-stop celebration of Latin culture and music, featuring a special performance from mega-star J Balvin.
Whether it's podcasts, radio shows or music—join iHeartRadio all-month long in celebrating and honoring Hispanic Heritage Month!