Image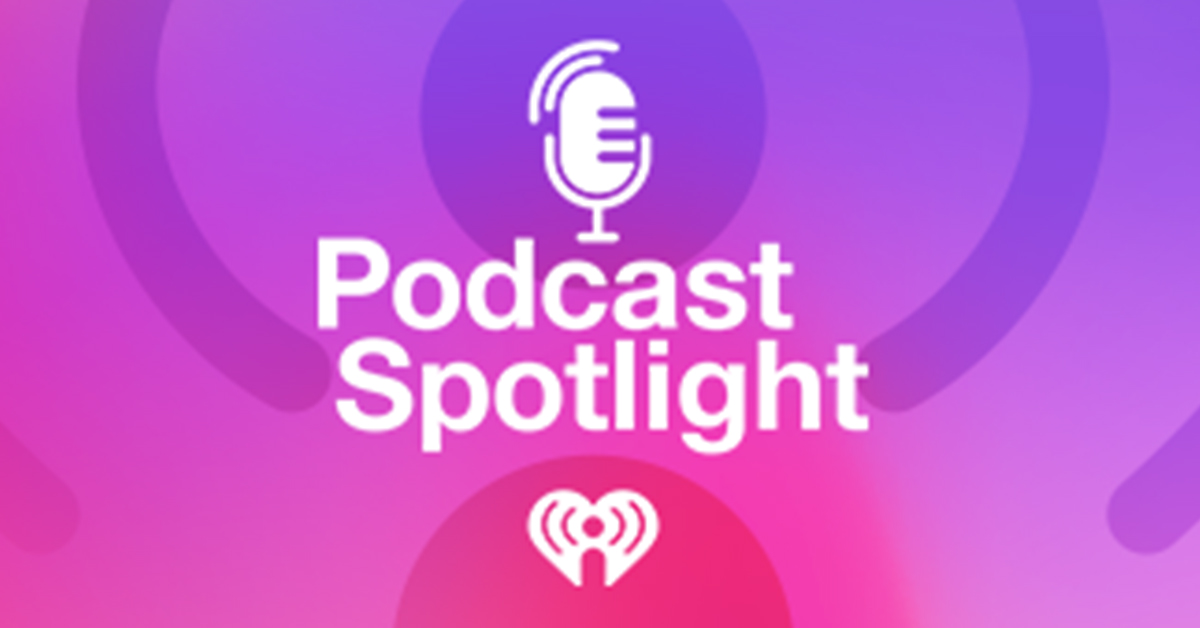 Podcast Spotlight: Looking for a New Show to Listen To? Here's What's New in Podcasts This Week!
With so many podcasts being made today, it's hard to keep up. Luckily, with the help of iHeartRadio's Podcast Spotlight, you can find something new to listen to every week. Here's the latest on iHeartRadio podcasts, seasons and episodes.
Movie fans, rejoice! HBO Max and iHeartRadio have just the new podcast for you. "HBO Max Movie Club" is a brand new, official companion podcast to go along with this year's biggest blockbusters. Join host Matt Rogers (of Las Culturistas) as he takes you on deep dive into HBO Max's hottest new releases, like Space Jam: A New Legacy and The Suicide Squad—as well as beloved classic films, such as The Matrix franchise. Weekly episodes will feature guest appearances and exclusive commentary from the folks who produced, directed, wrote or even starred in these films! So what are you waiting for? Grab your popcorn and kick back for this fun (and often hilarious) podcast covering the freshest movie releases and most nostalgic films of years past. Hear the premiere episode of "HBO Max Movie Club," available now on iHeartRadio!
Now, this next podcast is essential listening. "Essential Voices with Wilmer Valderrama" is a new original podcast series from iHeartMedia's My Cultura and is centered on the importance and impact of essential workers. Inspired by his father's battle with COVID-19, and the essential workers who saved his life, host Wilmer Valderam shines a spotlight on the people on the frontlines of our food system, transportation, child-care and other essential industries. In episode one (available now), join Wilmer as he sits down with a panel of guests from the food industry to break down how restaurants are fighting not only to stay open, but also to get food to frontline healthcare workers around the country. So start revealing the invisible, but essential connections between us all—and listen to the premiere of "Essential Voices with Wilmer Valderrama" now on iHeartRadio.
What is the secret to staying forever young? Find out with this new podcast series from Cavalry and iHeartRadio! "Forever Young" is a new talk-show-style podcast that breaks down the ever-evolving world of beauty. Join Beverly Hills plastic surgeons-to-the-stars: Dr.'s John Layke and Payman Danielpour—as they discuss the latest beauty trends, from high-level cosmetic surgery to DIY anti-aging remedies. In episodes one and two, out now, you'll get to meet the doctors and hear the low-down on the bread-and-butter of any premium plastic surgery practice: the mommy makeover! Discover what it entails—from who makes a good candidate, to recovery times, and expectations and realistic expectations of the procedure. Are you ready to be forever young? Then listen to the debut episodes of "Forever Young" streaming now on iHeartRadio!
Check back next week for new podcasts, seasons and episodes you won't want to miss. And if you still want more podcasts, click over to iHeart's Podcast Top 100 to stay-up-to-date with the most popular and trending shows!