Image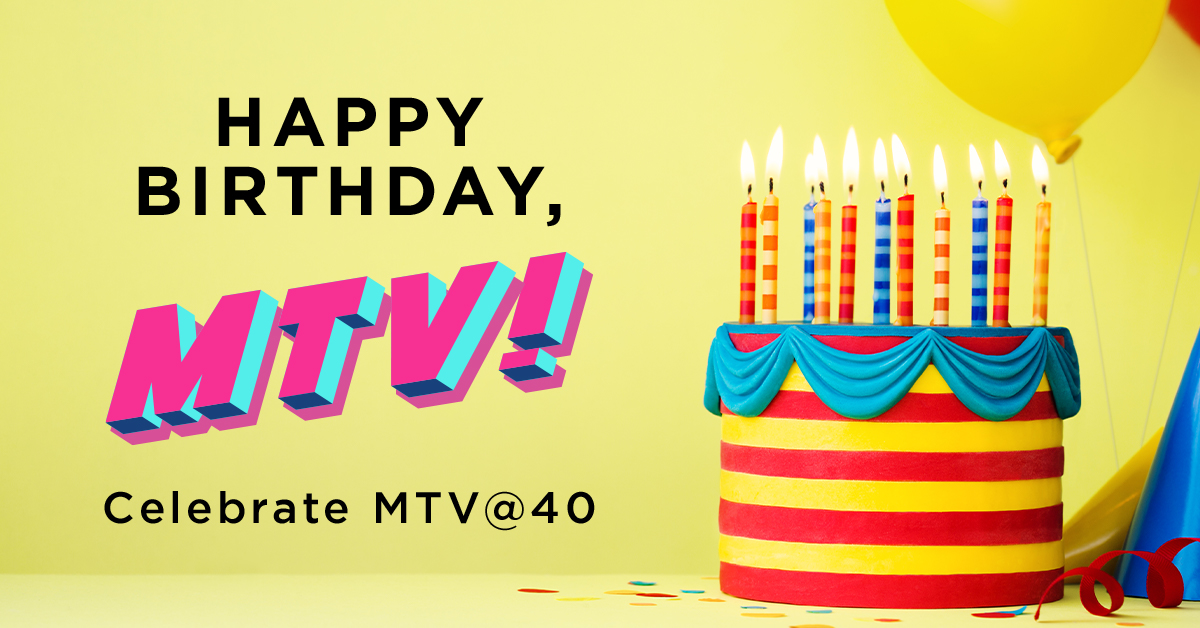 Celebrate 40 Years of MTV with iHeartRadio's Collection of Podcasts and Music Playlists!
Happy birthday, MTV! Forty years ago, MTV would go live for the first time, transforming music, television and pop culture forever.
So today, in honor of four epic decades of MTV, iHeartRadio is celebrating the channel's huge influence and impact by spotlighting a curated collection of must-listen-to podcasts and music playlists that encapsulate MTV's biggest moments—exploring the history and legacy of this entertainment phenomenon!
First up, don't miss Martha Quinn's iconic mixtape celebrating some of the biggest MTV hits alongside the stories behind them! Tune in to iHeartRadio's 80s+ 103.7 radio station at 7:10pm PT today, and hear Martha pull back the curtain on how she became MTV's very first "video jockey" (or VJ). Listeners will also get to hear some of her favorite and most memorable moments on the job, so be sure to set your reminders for 7:10pm PT and listen in!
Next, take a trip down memory lane and check out iHeartRadio's MTV@40 music playlist to hear the biggest songs and music videos from the year MTV debuted, 1981!
Then, let the nostalgia of iconic MTV "Unplugged" performances wash over you with our MTV Unplugged playlist. The playlist features the most memorable moments from MTV's live performance series, including one of Nirvana's most recognizable sets, as well as defining live renditions from future legends like Jay-Z and Mariah Carey.
Last but not least, check out the companion music playlist to the hit show and podcast: "MTV's Behind the Music," which documents how artists went on to create their biggest hits.
Want to learn more about what it took to get MTV off the ground and the cultural institution it has become today? Well, iHeartRadio has hand-picked a collection of podcasts about the birth and history of MTV for your entertainment. From behind-the-scenes and intimate stories of how Music Television came to be on Bob Pittman's (MTV Co-Founder and Chairman and CEO of iHeartMedia) "Math & Magic" podcast, to the tale behind the first video jockeys in "Talk Is Jericho," to the creation of reality TV shows like The Real World and much much—check out the MTV@40 podcast playlist to learn everything there is to know about MTV!
So let the celebration of MTV's Ruby anniversary begin! Check out iHeartRadio's MTV music and podcasts playlist to commemorate 40 years of Music Television. Head over to iHeartRadio to start listening now, and once again, happy 40th birthday MTV!